Drivers Ed and Driving Lessons for San Fernando Valley Teens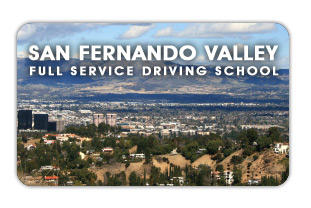 If you live in the San Fernando Valley, you know the value of being able to earn your drivers license and the even greater value of being a cautious, confident, and informed driver. With Drivers Ed Direct's on line drivers ed class, high school students in the Valley can get the superior driver's ed they need to memorize the road rules and better recognize why driving is a privilege that should be taken seriously. Our Internet San Fernando Valley driving school course is California DMV approved and is a requisite to fulfilling your CA driver's ed requirement. So join THOUSANDS of driving high school students and begin your online driver's ed course that SFV parents and teens love! Here's some cities in the Valley we have been servicing with online driver's education and behind the wheel driving lessons for over 3 years: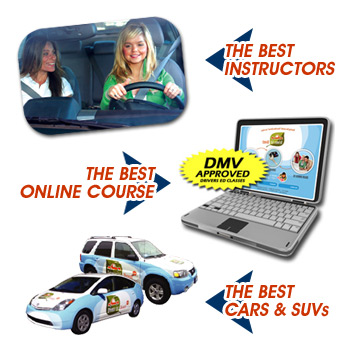 East Valley
Burbank
Glendale
La Tuna Canyon
Lake View Terrace
North Hollywood
Olive View
Sepulveda
Shadow Hills
Stonehurst
Sun Valley
Sunland
Tujunga
West Toluca
West Valley
Bell Canyon
Calabasas
Canoga Park
Chatsworth
Granada Hills
Hidden Hills
Northridge
Porter Ranch
Reseda
Tarzana
West Hills
Winnetka
Woodland Hills
Central Valley
Arleta
Encino
Lake Balboa
Mission Hills
North Hills
Pacoima
Panorama City
San Fernando
Sherman Oaks
Studio City
Sylmar
Toluca Lake
Toluca Woods
Valley Glen
Valley Village
Van Nuys
The Top San Fernando Valley Driving School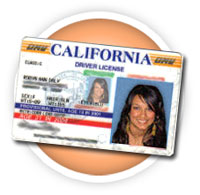 No matter if you live in the West Valley, the Central Valley, or the East Valley - we are a full service driving school that provides both drivers education for earning your permit and driving school lessons for obtaining your driver's license. We are committed to offering our high school students, home study students, and adult students throughout the San Fernando Valley a quality, affordable, and friendly driving school experience:
Full Service Driving School for the San Fernando Valley
Looking for a driving school with the "Big 3": Drivers Ed, Driving Lessons, and DMV Practice Tests? Drivers Ed Direct has just what you're looking for. When we set up our offices in the Valley years ago we wanted to bring our customers everything they could want and need from a drivers education experience. We do more than just help you earn you learner permit and provisional license. We provide customers with outstanding online classes, practice DMV tests, patient and friendly driving instructors, up-to-date Hybrid training vehicles, and a helpful customer service staff to help you deal with the California DMV.



Online DMV Approved Drivers Ed Courses for the SFV
Get online and take the drivers ed course everyone is talking about. It's entirely online and DMV approved, all you have to do is complete the interactive lessons and pass your final exam... all from the convenience of your own home. Our courses come with complimentary certificate processing, free access to DMV practice permit tests, and entry into the Drivers Ed Direct Study Hall with videos, games, and contests.


Licensed Driving Instructors Students Love
With Drivers Ed Direct, we've made sure that you never have to worry about who shows up at your front door to take your son or daughter on their driving lesson. Each of our instructors is DMV licensed, background-checked, has undergone over 60 hours of training, and has prior experience working with children. Also, during our instructor training process, we emphasize the importance of mentoring to your son or daughter - working with them calmly and patiently without making them feel nervous or overwhelmed. In addition, our instructors follow a detailed curriculum to make sure that nothing is left out. Furthermore, each lesson is taught one-on-one so that the curriculum can be taught to your son or daughter at their own unique pace.



Very Safe Vehicles with An Environmental Edge
Drivers Ed Direct knows that the only thing between your teen and the road is our training vehicles. That's why we employ a fleet of vehicles that are equipped with all the safety features you could want: dual brakes, traction control, front and side airbags, anti-lock braking systems (ABS), power steering, GPS tracking, and speed monitoring systems. And on top of all that, each of our training vehicles is Hybrid powered - which means we teach your teen how to drive while keeping our impact on the environment to a minimum. And finally, we always offer you the choice of learning to drive in a car or SUV. Choose between a Toyota Prius Hybrid or Hybrid SUV and learn to drive in the type of vehicle you will be practicing in with your parents.



SFV DMV Services
When it comes time to take your DMV driving test, Drivers Ed Direct has all the tools you need to get the job done right. We have online study materials, practice DMV tests, DMV refresher driving courses, DMV Test Day services, and can always help you schedule your DMV appointments at the Winnetka DMV, Glendale DMV, Van Nuys DMV, Arleta DMV, or Thousand Oaks DMV.
Drivers Training in Southern California:

With DrivingLinks.com you will be able to connect to valuable online resources like downloadable DMV paperwork, online address changes, and teen driver resources.
Try DrivingLinks.com to find more info about: