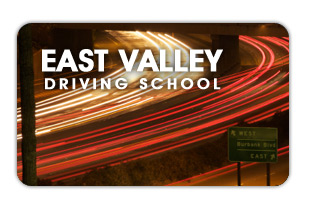 Burbank, Glendale, and North Hollywood Driver's Ed
Getting an affordable online drivers ed course in the East part of San Fernando Valley is now as convenient as ever because the CA DMV has approved Drivers Ed Direct's comprehensive online drivers education course for areas like Sunland, Sun Valley, Glendale, and Burbank! That's well received news for high school students from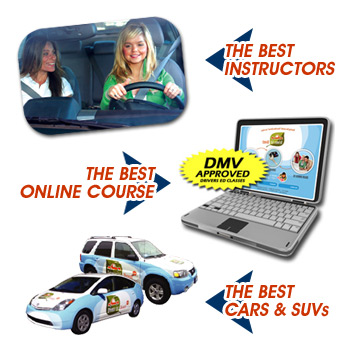 the Burbank Unified School District (BUSD), the Los Angeles Unified School District (LAUSD), and the Glendale Unified School District (GUSD) who can now finish California DMV driver's education requirements from their home computer. Home school students also love our Internet course because it allows them to receive their drivers ed certificate without leaving their house or apartment.
In addition, Drivers Ed Direct has quickly become the leader when it comes to driving school lessons for North Hollywood, Tujunga, Panorama City, and surrounding cities; providing behind the wheel training for thousands of CA teens and making our hybrid vehicle fleet of cars and SUVs the most recognizable in the Valley. We are proud to service East Valley students with driving school services in the following areas:
Burbank Drivers Ed Classes
Burroughs High School
Burbank High School
Providence High School
Bellarmine - Jefferson High School (BJHS)
Options for Youth (OFY)
North Hollywood Driving School
North Hollywood High School
Campbell Hall School
Harvard - Westlake HS
Princeton College Preparatory
Oakwood School (Oakwood Secondary)
Summit View School - Valley Glen
East Valley Senior High School
Coldwater Canyon Prep - Valley Glen
Glendale Drivers Ed Classes
Glendale High School
Clark Magnet in La Crescenta
Herbert Hoover HS
Crescenta Valley HS in La Crescenta
Chamlian Armenian School
Holy Family High School
Salem Lutheran School
Glendale Adventist Academy
Tujunga Driving School Classes
Verdugo Hills High School
Foothill Christian Academy (FCA)
Sun Valley Online Drivers Ed
Polytechnic High School
Village Christian HS
Panorama City Drivers Education
St Genevieve's High School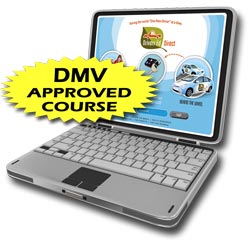 Most Burbank and Glendale HS students want to get their driving permit the day they turn 15½ so they can start practicing with their parents and then pass their license test when they turn 16. Before they can earn their permit, they must complete a state approved drivers ed course and get their drivers education completion certificate. When it comes to taking a drivers education course, we know that teens don't want to spend four long days in a crammed classroom with 100 other antsy students trying to learn the California road rules. We also appreciate that parents want the best for their child and that parents want their son or daughter fully prepared before getting behind the wheel of a car. With both teens and their concerned parents in mind, Drivers Ed Direct designed a one-of-a-kind online course that is easy to use, highly educational, utilizes videos, uses interactive testing, and is equipped with additional teen driver resources. This well rounded program has been approved by the DMV, praised by parents, and loved by teens in Burbank, North Hollywood, and Glendale for many reasons:


DMV Approved Drivers Ed Curriculum
We didn't cut any corners when it came to the education part of "drivers education". We wrote our very own 30-hr drivers ed course and had it thoroughly reviewed and approved by the California Department of Motor vehicles. You can rest assured; our course isn't just a regurgitation of the CA DMV handbook. It covers the handbook, explains the concepts, and draws from real world new stories and example to help teach the material. Combine this with interactive videos that demonstrate key driving concepts and you have a driver's ed course that is second to none!



We Want You To Pass
That's why we don't charge you an extra $15, $20, or $25 to access our DMV practice tests like our competitors do. Our online practice DMV test center comes free of charge with our online drivers ed course. Not only that, our DMV practice test generator can generate thousands of unique practice tests to allow your son or daughter to thoroughly prepare for their actual DMV written exam!



Drivers Ed on Your Schedule
We know that today's North Hollywood teens are busy with different activities, sports, homework, and life in general. Also, we know that no two children learn at the same speed. Our online driving school class allows each individual to go at their own pace, doing as little or as much of the course in one sitting as they choose. Save your work as you go and you can easily logout and log back in whenever you want!



Driver's Ed from Wherever You Want
When you choose online driver's ed with Drivers Ed Direct, you choose flexibility and convenience! Instead of having to make several trips to and from a drivers ed classroom, online users can take their course from home, at school, or on a laptop anywhere in Burbank, Glendale, Sunland, or North Hollywood they can get connected to the internet. Now that's convenience!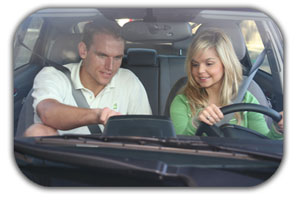 Minors in the San Fernando Valley are quickly making Drivers Ed Direct the number one driving school in cities like Burbank, Tujunga, Sun Valley, and Panorama City. Besides being fairly priced, our driving school has been recognized for our well planned curriculum, our outstanding group of instructors, and advanced training vehicles. Chances are if you talk to any of our past driving students in the Valley, they will have nothing but great things to say about their driving school experience. Here's why thousand of new drivers have chosen Drivers Ed Direct:


Patient, qualified, and friendly driving instructors with great backgrounds for teaching teens
Training vehicles that are equipped with dual brakes, front and side airbags, ABS, stability control, and more.
Carefully designed curriculum that allows students to learn at their own pace while learning all important aspects of driving.
Front door pick up and drop off service to students in Burbank, North Hollywood, Sunland, and more!
Detailed Parent Reports that are emailed after each lesson to help parents when practicing driving with their teen.
We offer training in cars and SUVs so you can choose the vehicle most appropriate for your driving situation - and all vehicles are hybrids!
SFV Driving Schools:

Choose DrivingLinks.com to find DMV online forms, online insurance quotes, and traffic safety information. Defensive driving, traffic school, and driving statistics also available.
So visit Driving Links to get more help with: