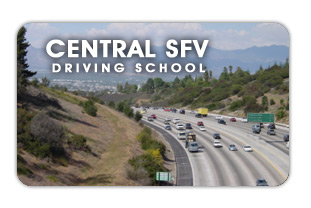 Sherman Oaks, Encino, and Van Nuys Driving School
Getting a low cost yet progressive online driving school course in the San Fernando Valley is now just a mouse-click away because the CA DMV headquarters in Sacramento has approved Drivers Ed Direct's unsurpassed online driver ed class for areas like North Hills, Sylmar, Pacoima, and Sherman Oaks! That's music to the ears of high school teens from the Los Angeles Unified School District (LAUSD)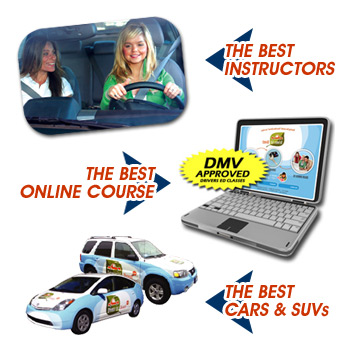 and the many valleywide private high schools located in Sherman Oaks, Encino, and Valley Village who can now comply with California DMV driving education requirements using internet driver's ed courses. Home study students from Van Nuys, Studio City, and Arleta also like our DMV approved program because it permits them to acquire their CA driver's education completion certificate without having to travel out of their home.
Moreover, Drivers Ed Direct has swiftly grown to be the leader when it comes to driving school lessons for Panorama City, Encino, Sylmar, and surrounding cities; providing "behind the wheel" instruction for literally thousands of CA high school students and making our fleet of Toyota Prius hybrids and hybrid SUVs the most familiar in the entire San Fernando Valley. We are delighted to provide HS students with full-service drivers education and drives training in:
Sherman Oaks Drivers Ed Classes
Notre Dame High School
The Buckley School
Harvard-Westlake College Prep
Van Nuys Online Drivers Ed
Birmingham Senior High School
Grant Senior HS
Montclair Prep
Crossroads Schools
North Hills Driving School Classes
James Monroe High School
LA Baptist (Los Angeles Baptist HS)
North Hills Prep
Los Angeles Driving School
Milken Community High School
Sylmar Drivers Ed Classes
Sylmar Senior High School
LA Lutheran (Los Angeles Lutheran HS)
First Lutheran High School
Encino Driver Education
Crespi Carmelite High School
Charter High School of Arts - Multimedia & Performing - CHAMPS HS
Westmark School
Panorama City Drivers Ed
Panorama High School
Cal Burke High School
St. Genevieve High School
Arleta Driver's Ed
Valley Village Drivers Ed Classes
Valley Torah High School
Campbell Hall
Studio City Online Drivers Ed
Bridges Academy College Preparatory School
Lake Balboa Driving School Classes
High Tech Los Angeles Charter High School
San Fernando Driving School Classes
Mission Hills Drivers Ed
Bishop Alemany High School
Pacoima Drivers Education
Discovery Charter Preparatory School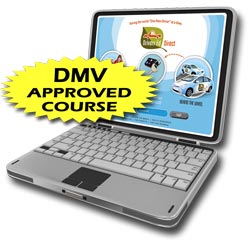 Almost every Sherman Oaks and Van Nuys High soon-to-be-driver wants to have their practice permit the day they turn 15½ so they can take home their CA Driver's License the very day they celebrate their 16th birthday. In order to earn their permit, HS students in North Hills, Toluca Lake, and Arleta must first earn a DMV driver education completion certificate. And when it comes to fulfilling the teen driver's ed requirement, we understand that students don't look forward to spending 30 hours stuffed into a Studio City or Van Nuys office with 70 other restless students, trying to take in California traffic laws and rules of the road. And from the viewpoint of parents, we recognize that the safety and complete education of their child is of supreme importance. With both teens and their doting parents in mind, Drivers Ed Direct offers an unmatched online drivers education course that is effortless to use, exceedingly educational, and ideal for teens in Encino, Panorama City, and Sylmar. This well-formed safety education program has been approved by the Arleta DMV, Van Nuys DMV, and every other DMV in the state of California. So get logged on and start your FREE driving school trial that is adored by parents and enjoyed by teens in Sherman Oaks, Panorama City, and Pacoima for several reasons:


CA Approved Driver's Ed Classes for Studio City, Valley Village, and Encino
We didn't take any easy shortcuts when it came to the "ed" part of our "drivers ed" online course. We created our very own Thirty-Hour equivalent driver's education class and had it scrutinized and approved by the California DMV for all DMV's in the San Fernando Valley (including the Winnetka DMV, the Van Nuys DMV, and the Arleta DMV). There is one thing you can be certain of that makes us distinctly better than our competitors: our internet course is way more that a crude rewrite of the California Drivers Handbook. Not only does it cover the handbook in detail and explain driving concepts to new drivers, our course draws from newspaper stories and examples to help drive points home and uses interactive lessons to keep students engaged. Combine this with driving simulation games, study guides, and free practice tests and you have a driving school course that is the tops in Sylmar, North Hills, and Arleta!



Driver's Ed from Anywhere in Sherman Oaks, Van Nuys, or Pacoima
When you go to drivers ed online with DriversEdDirect.com, you get simplicity and flexibility! Rather than making numerous round trips to inconveniently located driving schools, our high school students can "go to" their online driver ed course from the school library, at home, a friends house, or from anywhere in Sherman Oaks, Pacoima, North Hills, or Panorama City they can get on the Web. Now that is a better alternative!



Driving School Classes on Your Schedule
We know that today's Panorama City teens are very busy with several time consuming activities, sport teams, school work, and life in general. Also, we understand that no two students in Sherman Oaks learn at the same pace. Our online Arleta driving school classes allow individual students to take the course at their own desired pace, doing a the course over a few days or over a few months. You can effortlessly save your progress as you go and log-out and log back in when you need to!



We Want You To Pass
We won't stick you with an extra $16, $18, or $22 charge to use our practice DMV tests like other schools might. Our DMV exam center is online and comes 100% complimentary with our on-line driver's ed course. What's more, our practice DMV test area can produce an unlimited number of unique practice tests to allow Encino, Sylmar, and Van Nuys teens to be better prepared for the written exam at the Arleta DMV and Van Nuys DMV.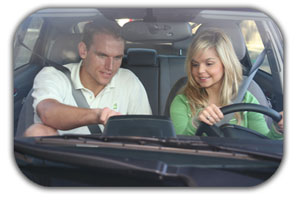 Minors all through Panorama City and North Hills are swiftly making Drivers Ed Direct the #1 drivers school in the SF Valley and other surrounding areas like Sherman Oaks, Encino, Toluca Lake, and Sylmar. Besides being priced under our prime competitors, our driving instruction has distinguished itself with a well developed curriculum, our highly trained instructors, and safety-enhanced training cars and SUVs. If you talk to any of our past driving school students in Valley Village, Lake Balboa, or Sherman Oaks - chances are they will have nothing but rave reviews about their driving school experience with Drivers Ed Direct. Here's why hundreds of new drivers every month choose our services:


Relaxed, expertly trained, and likable driving school instructors with a widespread history of working successfully with teens
Thoroughly designed in car curriculum that lets teenagers learn at their own ability and pace, better absorbing the driving tasks at hand.
Drivers ed vehicles that are outfitted with dual-brakes, front airbags and side airbags, Anti-Lock Braking Systems, stability control, and other safety options.
Detailed progress reports that are sent after each lesson to give parents feedback to use when practicing with their teen.
Front door pick-up service to Lake Balboa, Valley Village, Panorama City, Encino, Sylmar, Sherman Oaks, Studio City, Arleta, Van Nuys, North Hills, and more!
Choose a Prius Hybrid or Hybrid SUV for your driving lessons - all vehicles are hybrids!
SFV Driving Schools:

Choose DrivingLinks.com to find California traffic school, defensive driving, and new driver resources. DMV Handbooks, downloadable paperwork, and links to online DMV services available for all 50 states.
So visit Driving Links to get more info on: