Get Behind the Wheel with Drivers Ed Direct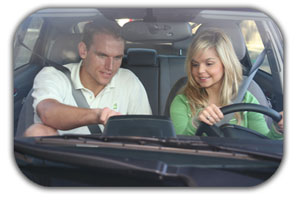 Drivers Ed Direct is a driving school for a new era of drivers education. Today's drivers face distractions that did not exist 10 years ago. PDAs, navigation systems, iPods, and cell phones have all become growing distractions to drivers. Recognizing that these technologies are now part of our society, Drivers Ed Direct works with new drivers to develop best practices for using these devices safely while behind the wheel.
Find out if Drivers Ed Direct offers a driving school class in your area by visiting our Behind the Wheel Training page. We can teach you the skills needed to become a safe and responsible driver.
Driving Towards a Cleaner Environment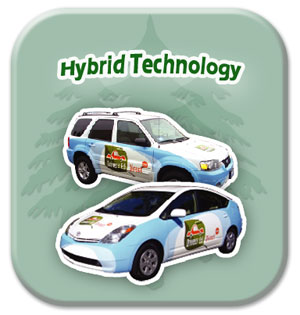 Driving schools are not normally recognized as beneficiaries of environmental standards. After all, driving schools create more drivers on the roads, therefore contributing to air pollution. Our driving school is making an effort to steer in another direction. Our behind the wheel training programs only use hybrid gas-electric vehicles with near zero emissions. We exclusively use hybrid vehicles for 2 main reasons. Every month our student drivers cover thousands of miles on highways and in the city. By using clean-running hybrid vehicles, our driving school is only contributing extremely low emission amounts. In addition, we use hybrid vehicles and focused lesson plans to teach our students the importance of having respect for our environment.
The online courses offered through Drivers Ed Direct also help contribute to a cleaner environment. Traditional driving schools require their students to attend classroom-taught programs. Therefore parents normally need to drive their teens to and from the driving school. Our online courses put the brakes on this practice. Less miles driven by helpful parents means less vehicle emissions being produced. In addition, completing a class online is paper-free.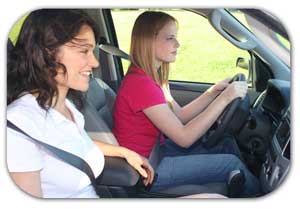 Teenage drivers in California can sign up for a behind the wheel training course with Drivers Ed Direct. Currently, our Los Angeles driving school program is being offered to new drivers throughout the area. Choose one of our Toyota Prius cars or Hybrid SUVs to complete your behind the wheel driving lessons. While learning the skills necessary to become a safe driver, you will also learn to help the environment at the same time. Concerned about the safety of your teen during our drivers training process? All of our hybrid vehicles are equipped with the latest auto safety equipment, including side and head curtain airbags and vehicle stability control systems.
Drivers Ed Direct is actively working to create a new driving school teaching philosophy. Our instructors' teaching methods could not be further from the traditional heavy hand of driver ed instruction. Our driving school offers patient and relaxed instructors who strive to provide a learning environment that teens feel comfortable with. Drivers Ed Direct instructors:
Pick you up and drop you off at home, school or work
Are required to have educational work experience
Focus on safe driving habits and necessary skills
Teach best practices for using new technologies while behind the wheel
Offer specialized SUV driving instruction
Based on research that teenagers learn more within a comfortable and relaxed teaching environment, our driving school instructors actively share their knowledge of safe driving, instead of force feeding it.
Choose Drivers Ed Direct for Florida Driving Instruction
If you are a resident of Florida, online driving school courses are available through Drivers Ed Direct. Our home study course satisfies Florida's First Time Driver Traffic Law and substance abuse education requirement. With this course you can complete your Florida drivers education requirements at your own pace, in the comfort of your own home, and as your schedule permits. This online driving school course is easy to use for both novice and expert Internet users, and can be completed from any computer with online access.
Drivers Ed Direct offers additional resources for new Florida drivers. Now you can avoid long lines at the Driver's License office by completing you Florida Driver's License Exam online. Therefore you can complete your training course and the exam entirely online. Take your completion certificate to your local Driver's License office and you're ready to take your vision and hearing tests.
Partner Your High School with Our Driving School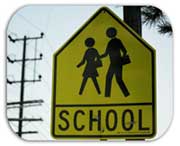 Not too long ago, drivers education programs were offered through most high schools. This isn't the case today. That's why many high schools have partnered with private driving schools to provide drivers education programs for their students. Partnering your high school with Drivers Ed Direct provides students with access to our safe driving teaching philosophies and environmentally focused curriculum. We believe our learning environment is what truly differentiates us from other driving schools. Learn more about the educational opportunities we offer to both public and private schools by visiting our For High Schools page.
If you have questions about online and behind the wheel driving school courses that are not answered on this website, please contact our Help Desk at 1-800-728-1048 or send us an e-mail at info@driverseddirect.com.
Learn More About Drivers Ed Direct:

Looking for something besides driving schools? Chances are, you can find it at DrivingLinks.com. Find various driving resources, from online DMV forms and information to driving laws, car insurance rates and auto sales. Visit DrivingLinks.com today and let them help you "Find Your Right of Way on the Internet."
Find Helpful DMV Resources at Drivinglinks.com: