Interactive Drivers Ed Classes Online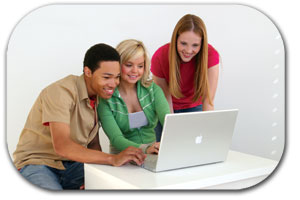 At Drivers Ed Direct, our online drivers ed courses are revolutionizing the industry. Sterile classroom environments have given way to a highly interactive online environment that has been shown to be a preferred alternative. Recently, studies have shown that students that take online drivers ed courses remain more engaged and interested than those in a classroom environment. Drivers Ed Direct uses emerging technology such as interactive, self-paced online training that has been recommended by traffic safety researchers over traditional classroom environments. Sign up for an online drivers ed course from Drivers Ed Direct today!
An April 2003 California DMV study, in addition to several others, shows that parents play a crucial role in their teen's drivers ed training. In addition to the technology involved in our online drivers ed courses, Drivers Ed Direct has included technology designed to help parents stay directly involved. At any point during their teen's training, a parent can log on to our web site to view the real-time status of their child's drivers ed training, at home or in the office. Parents can also benefit from the information we provide in order to help with their teen's training during the 50 required hours of parent-taught behind the wheel training.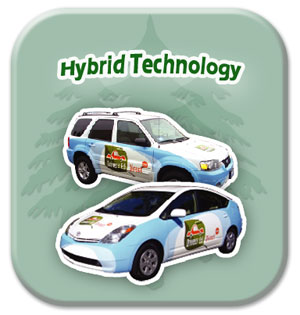 Students in CA and a number of other states have the opportunity to take the first step towards getting their learner's permit in an online drivers ed course. By taking online drivers ed in CA, students can save themselves several Saturdays inside a classroom. The online courses are self-paced, so teens can enjoy the interactive environment at their convenience. In addition to our online drivers ed in CA, students can also complete their training with a combination package that includes the required behind the wheel training as well.
At Drivers Ed Direct, our behind the wheel training utilizes the latest vehicles and technology in order to properly train teens in today's complex driving skills. Due to the fact that many of our students' first vehicles are going to be SUV's, Drivers Ed Direct provides behind the wheel training for SUVs as well as passenger cars. This allows students to learn the special skills specific to driving an SUV. Our vehicles are also equipped with some of the latest mobile technology that today's drivers use on a regular basis. Students will learn how to safely manage items like cell phones, PDAs, iPods and navigation systems. The Drivers Ed Direct vehicles are also equipped with head curtain air bags and vehicle stability control systems for an added level of safety.
Online Drivers Ed: School Partnership Opportunities
For many High Schools, providing effective drivers ed training has proven to be a difficult for quite some time. Many are taking advantage of the number of partnership opportunities available through private offline and online drivers ed schools. At Drivers Ed Direct we try to be more than just a provider of drivers ed to your students. We believe that our innovative curriculum and distinct approach to online drivers ed and behind the wheel training provides for a more effective learning environment than other private driving schools.
Information for Parents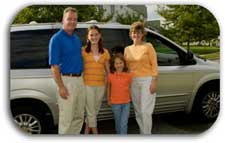 The unique and original lesson plan we provide at Drivers Ed Direct is just the beginning. Our innovative approach to online drivers ed teaches the basics and fundamentals of safe driving. Students learn from detailed animated scenario lessons as well as professional writing and questions that challenge and entertain your child. Once your child completes their drivers ed classes online, they move on to behind the wheel training with our talented instructors.
The training of Drivers Ed Direct instructors is taken very seriously. We go above and beyond driving school industry standards in order to ensure that they are the most qualified in the industry. To make sure of this, we have consulted leading traffic safety experts in the development of our own specific instructor training lesson plan. Our instructors learn "state of the art" defensive driving techniques that are designed to incorporate today's technology and stressful traffic conditions. Your teen will learn effective strategies for defensive driving from an instructor that is continually tested in their ability to consistently teach safe driving practices.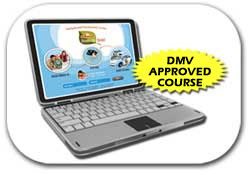 At Drivers Ed Direct, we are taking an innovative approach to drivers ed by replacing old cars, poorly-lit stagnate classrooms and out-of-touch instructors with engaging, interactive drivers ed classes online, the industry's most talented instructors and the latest drivers safety curriculum available. Students learn the fundamentals through their online drivers ed course. They are then educated on the techniques with hands-on behind the wheel training. Although Drivers Ed Direct does put safety first, that doesn't mean that your teen's needs are unaccounted for. They're met by:
Teaching students in a language they understand – using technology and the Internet.
Providing door-to-door personalized training. Our drivers ed instructors pick you up and drop you off at your home, school or workplace.
And much more...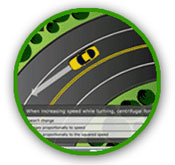 Start your drivers ed at home and then move on to expert behind the wheel teaching from our experienced instructors. Take the first steps towards getting your learner's or driver's license today!
Learn More About Drivers Ed Direct:

With DrivingLinks.com you can find several driver friendly resources, from DMV forms and DMV handbooks online to auto insurance rates and automobile sales online. They can also help you with vehicle registration, license renewal, and other tedious DMV related tasks. Visit DrivingLinks.com today and let them help you "Find Your Right of Way on the Internet."
Try Drivinglinks.com to find additional info about: