Complete First Time Driver Requirements Online
At Drivers Ed Direct, you can complete your Florida drivers education entirely online. Our Florida First Time Driver course will help students satisfy the state's traffic law and substance abuse education requirements. Our online drivers ed in Florida is designed to teach everything required for the learner's license exam. All skills required for a first time driver are covered in our four-hour Florida Drug and Alcohol course, also called the DATA or Traffic Law and Substance Abuse Education Course. Students that complete this course are then eligible to take the learner's license exam. This can also be done through Drivers Ed Direct. Sign up for our online Florida drivers education course today!
Advantages of Florida Drivers Education Online
There are several advantages to going online to complete your required drivers ed in Florida. Several recent studies have shown that Internet based drivers education is actually more effective at keeping students engaged and interested than classroom and workbook courses. At Drivers Ed Direct, we utilize emerging technology like interactive, self-paced online training to help teens fulfill their Florida drivers ed requirements. This technology has been recommended by traffic safety researchers as a preferable alternative to traditional classroom courses. Florida drivers education from Drivers Ed Direct teaches students the knowledge and skills required to become a safe and responsible driver, including:
A comprehensive review of basic driving laws.
The responsibilities of every new driver.
Concepts and materials that help students prepare for the DHSMV (Department of Highway Safety and Motor Vehicles) learner's license exam.
Students taking our Florida First Time Driver course start with our unique lesson plan for drivers education. This innovative and highly interactive Florida drivers ed course is designed to effectively teach the basics and fundamentals of safe driving practices. Students will be challenged and entertained at the same time with animated scenario lessons, professional writing and questions.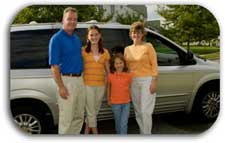 A number of studies, including one performed by the California DMV in April 2003, show that parents play one of the most important roles in their teen's drivers education. Drivers Ed Direct has taken steps to include technology in our program that is designed to make it easier for parents to be involved in the process. At any time during their teen's drivers education program, parents are able to receive real-time status reports. For extended involvement, Drivers Ed Direct provides parents with information on how they can better train their teen during parent-taught behind the wheel training.
For teens, receiving their learner's license is one of the most exciting times in their life, but safe, successful driving requires continued training. After teens complete their Florida drivers education, we provide parents with the tools needed for the continued education of their child. We outline recommendations for parents providing drivers education to their teen, including specific tips and tools that are helpful during behind the wheel practice.
Florida Drivers Education with an Environmental Conscious
Drivers Ed Direct is dedicated to providing quality Florida drivers ed in an environmentally conscious manner. About one third of the air pollution in the U.S. can be attributed to vehicle emissions. Our online Florida drivers education courses keep parents from having to drive their teens to classes, helping to reduce emissions. Typical drivers ed classroom programs last at least four days, which equals eight times each student needs to be driven to and from class. While those trips may not amount to many miles, every mile not driven means fewer emissions. In addition, our Florida drivers education course is basically paperless. There are no workbooks to hand out, no sign in sheets and no quiz or test questions to distribute. Each part of the training is done online.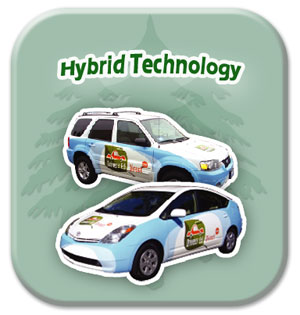 Get Hybridized with Drivers Ed Direct
Drivers Ed Direct also provides behind the wheel training in select states. All of the vehicles in our fleet are gas-electric hybrids. Each vehicle features near-zero emissions and several upgraded safety features. This ensures that the thousands of miles that are driven during training are done so safely, cleanly and efficiently. In fact, each vehicle in our fleet produces 97% less hydrocarbon and oxides of nitrogen emissions than vehicles that meet today's nationwide top emissions standard.
When it comes to the safety of our instructors and students, no corners are cut. Safety features such as upgraded air bags and vehicle stability controls systems have been implemented on each vehicle. Some of these upgraded features also include:
Real-time GPS tracking systems
Navigational systems
Electronic stability control systems
Passenger side brakes for the safety of our students and instructors
Real-time GPS tracking systems
Although our Florida drivers education program does not currently offer behind the wheel training in our hybrid vehicles, please check back to see if these services have been added.
Contact Us to Learn More about Florida Drivers Education Programs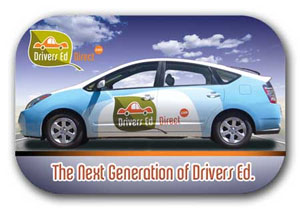 In most cases, questions about our Florida drivers ed course can be answered by the information on the pages of this site. In the event that you are unable to find the information you are looking for, you may e-mail us at info@driverseddirect.com or call us toll free at (800) 728-1048 for additional assistance. To learn more about Drivers Ed Direct, and our Florida drivers education program, visit our help and frequently asked questions section.
Learn More About Drivers Ed Direct:

Looking for something besides drivers education? Chances are, you can find it at DrivingLinks.com. Find various resources, from online DMV forms and information to car insurance rates and auto sales. Visit DrivingLinks.com today and let them help you "Find Your Right of Way on the Internet."
Find Helpful DMV Resources at Drivinglinks.com: