Taking Drivers Education a Step Further
Our drivers education courses are helping to revolutionize the industry. Both online and behind the wheel, our curriculum and techniques are helping to develop safe driving skills for today's drivers. We've taken steps to replace the old cars, sterile classroom environments and out-of-touch instructors commonly associated with drivers education. We offer engaging, interactive technology, talented instructors that are experienced at working with teens, and the latest drivers education curriculum. To get started, simply choose your state and select your drivers education online class to begin learning the fundamentals of safe driving at your own pace.
Putting Safety & Student Needs First
With a drivers education online course from Drivers Ed Direct, students learn at their own pace through technology and Internet mediums they're familiar with. By using a language they understand, your teen's drivers education is engaging and effective. Behind the wheel, our gas-electric hybrid cars make up another part of the technology integrated into our curriculum. These vehicles feature extra safety equipment such as side and head curtain airbags and vehicle stability control systems. Your teen's drivers education will take place in environmentally conscious vehicles that look and drive exactly like regular gas powered cars. This ensures that they learn proper driving skills, as well as social responsibility and caring for the environment.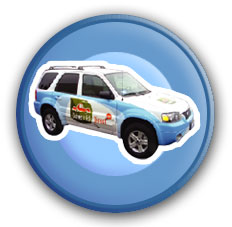 Additionally, our Behind the Wheel training includes training in SUV's, which require special skills to operate. Drivers Ed Direct recognizes that many of our students' first vehicles may very well be an SUV. That's why we believe there is a need to properly educate them on the safe operation of these vehicles.
Other advantages of our behind the wheel training include door to door personalized training. We can pick your teen up and drop them off at home, school or work during their course. Learn more about our Behind the Wheel teen drivers education courses, or sign up today!
Developing Teen Drivers Education with Parents in Mind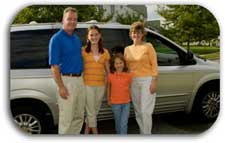 While our program provides thorough teen drivers education, many studies show that parents play one of the most important roles in their teen's training. Drivers Ed Direct has developed a system that helps get parents completely involved in the process. Parents can log on to our web site for a real time status update as to their child's progress. Parents are also provided with information on how to better train their teen throughout the required hours of parent-taught training. We believe parents should be involved in both online and offline drivers education training and we do our best to help facilitate that involvement.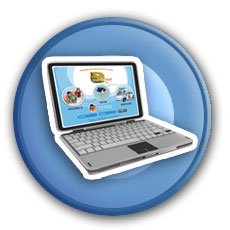 In several recent studies, it has been shown that drivers education online training is actually more effective at keeping students engaged and interested that traditional classroom and workbook courses. Drivers Ed Direct utilizes emerging technology to provide effective online training. Methods such as these, which provide interactive, self-paced online training, have been recommended by traffic safety researchers as preferable over traditional classroom methods.
Experience Real World Drivers Training
The emergence of a variety of personal technology items has created extra pressures and distractions for today's drivers. Distracted drivers have become one of the leading causes of accidents. Because of this, our teen drivers education training includes proper instruction on the handling of devices such as PDA's, iPods and cell phones. This training actually goes beyond mandatory DMV requirements to train students in the hands-on basics of handling these devices safely. All vehicles are equipped with these devices in order to provide experience in practices such as pulling over when searching for information or making a call.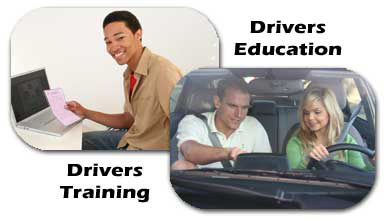 If you're looking for a California drivers education training package that meets the minimum requirements, or goes beyond them, we offer both. Our 6 hour combination package offers both drivers education online training and 6 hours of behind the wheel training that meets the minimum requirements set forth by the state of California. More popular, is our 10 hour package. It offers all the training of the 6 hour package, with additional time spent on freeways, canyon driving and advanced collision avoidance techniques. With both packages students get a complete California drivers education, satisfying all the requirements to get a learner's permit and then drivers license. Choose your course to complete your California drivers education today!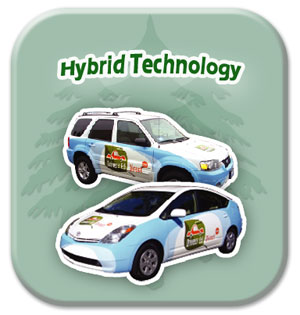 Our gas-electric hybrid vehicles are designed to help students learn proper driving techniques while having a minimal impact on the environment. Hybrids drive just like a regular gas powered vehicle, so students still get comprehensive training. No corners have been cut in order to provide the latest in safety features for our students and instructors. Each of our vehicles is equipped with these safety features:
Real-time GPS tracking systems
Passenger side brakes for the safety of our students and instructors
Optional Safety packages (which included seat-mounted and side air curtains)
Navigational systems
Electronic stability control (ESC) systems
And much more...
You can feel confident in the safety of our modern drivers education vehicles. Sign up for a Behind the Wheel drivers education course today!
Learn More About Drivers Ed Direct:

Need something besides drivers education? Chances are, you can find it at DrivingLinks.com. Find various resources, from online DMV forms and information to car insurance rates and auto sales. Visit DrivingLinks.com today and let them help you "Find Your Right of Way on the Internet."
Find Helpful DMV Resources and Educational Driving Games at Drivinglinks.com: