Experience Interactive Drivers Education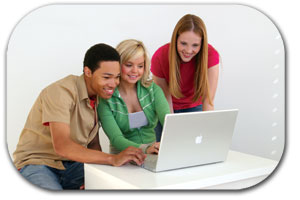 Drivers Ed Direct provides a complete program for drivers ed classes and behind the wheel training. Our program begins with our unique and original lesson plan for your online drivers education class. Our innovative approach features engaging, interactive drivers ed classes that teach the fundamentals of safe driving. Animated scenario lessons provide an effective visual approach that keeps students engaged. Professional writing and questions also help to challenge and entertain drivers ed students. Sign up for an online drivers education class today and experience the Drivers Ed Direct difference.
Getting Parents Involved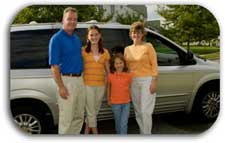 Parent participation in their teen's drivers ed is strongly encouraged at Drivers Ed Direct. For your teen, getting their learner's permit is an exciting time, but successful development of driving skills requires continued training. We provide parents with the tools needed to continue training after classes are completed. Parents receive recommendations for providing effective drivers training as their teens move forward. These specific tips and tools are designed to help when you and your child go out and practice.
Parents can also log on to our website to get real time status reports on their teen's progress. Many studies show that parental involvement in their teen's drivers ed can play a crucial role in its success. As part of our commitment to helping parents be directly involved in this process, Drivers Ed Direct provides the technology and tools for continued success.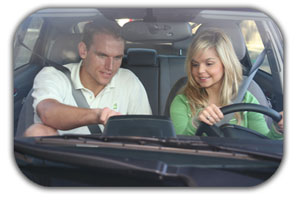 After completion of an online drivers education class, students move on to behind the wheel training. Our behind the wheel classes teach the latest concepts and techniques required to educate teens on becoming a safe motorist. The Drivers Ed Direct Behind the Wheel program was developed in collaboration with a California state certified defensive driving trainer. The comprehensive nature of this program makes it one of the most up-to-date and effective programs in the United States. The principle aspects of this program are designed to go beyond teaching the basics of learning how to drive. Drivers Ed Direct also places an emphasis on defensive driving and collision avoidance skills that are sometimes overlooked by other drivers education schools. The use of technology in our online drivers education classes is integrated into the vehicles used in our behind the wheel training as well.
Train Behind the Wheel in a Hybrid Vehicle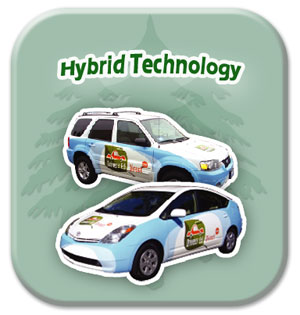 Drivers Ed Direct students train in the latest technology the automobile industry has to offer - gas-electric hybrid vehicles. All of our students train in gas-electric hybrid vehicles that are equipped with additional safety features. These features help to make our fleet one of the safest in the industry. Security features of our fleet include:
Electronic stability control (ESC) systems
Navigational systems
Real-time GPS tracking systems
Passenger side brakes for the safety of our students and instructors
Optional Safety packages, including seat-mounted and side air curtains
Some people make the assumption that hybrid cars and SUVs drive differently than standard vehicles. The only difference between the two is the way the engine works. Hybrids are driven and perform exactly the same on the road. Students can receive drivers education in both passenger cars and SUVs in order to learn the different driving skills required for each. No matter what students drive once they obtain their permit or license, they will have the knowledge and skills necessary to drive the vehicle safely.
Quality Drivers Education & Environmental Care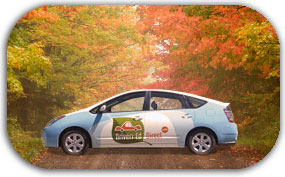 Drivers Ed Direct is dedicated to helping the environment in a number of ways. Starting with the vehicles - each of our gas-electric hybrids feature near-zero emissions. With nearly one third of our country's air pollution being attributed to vehicle emissions, this is our way of making sure that the thousands of miles driven by our student drivers are done so cleanly and efficiently. The vehicles in our fleet produce 97 percent less hydrocarbon and oxides of nitrogen emissions than vehicles that meet today's nationwide top emissions standard.
In addition, when taking an online drivers education class, parents are not required to drive them to a class. Traditional drivers ed classes last approximately four days, which adds up to eight times each student has to be driven to and from class. As a result of taking an online class, fewer vehicles are on the road and fewer emissions are released into the atmosphere.
The philosophy of protecting the environment runs throughout each level of the Drivers Ed Direct office. From the executive level to our customer service representatives, each is dedicated to promoting a green office environment. Every action, from recycling paper, ink, toner cartridges and plastic products to using recycled paper stock for promotional materials, is done with environmental conscientiousness in mind.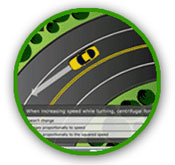 We've taken an innovative approach to the drivers education industry. By replacing the old cars, sterile classrooms and out-of-touch instructors with interactive technology, the industry's most talented instructors and the latest drivers safety curriculum available we've revolutionized the way drivers ed classes are taught. Drivers Ed Direct is committed to properly educating students on the techniques and responsibilities of driving a car. Sign up for an online drivers education class, or behind the wheel training today!
Learn More About Drivers Ed Direct:

Looking for something besides drivers education? There's a good bet you can find it at DrivingLinks.com. Find a variety of resources, from DMV forms and official online DMV websites to auto insurance rates and truck & car sales. Visit DrivingLinks.com today and let them help you "Find Your Right of Way on the Internet."
Find Helpful DMV Resources at Drivinglinks.com: