Drivers Education for Today's Teens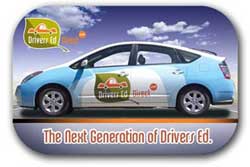 Are you ready to experience the next generation of drivers education? If so, allow us to welcome you to Drivers Ed Direct. We offer online drivers education classes, behind the wheel instruction, and additional drivers ed resources that you can access right here on our website. Our goal is to integrate drivers education with the interactive learning benefits and flexibility of the Internet.
To fulfill your drivers education requirements online, please explore our Online Courses to learn about the programs and driver training resources we offer in your state.
Discover the Benefits of Completing Drivers Education Online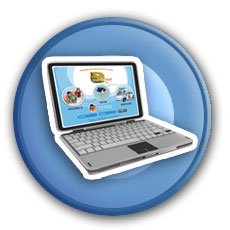 It has never been easier to complete your drivers education requirements than it is with help from Drivers Ed Direct. Our courses are completed entirely online and at your own pace. Once you have begun you can easily resume a course in session, as your schedule allows. By no means do you have to complete the course in one sitting and we encourage you to take the time you need to thoroughly commit the course material to memory. Also, you can log in to take the course at anytime and anywhere you have access to the Internet. Why go through the hassle of finding a ride to a classroom based drivers ed school, when you can complete a driver education online class wherever and whenever you want?
Everything You Need to Become a Safe Driver
Drivers Ed Direct provides the tools needed to become a safe and responsible driver. Our drivers education programs are designed to teach teens the finer points of safe driving. Interactive lessons provide a complete analysis of traffic laws, defensive driving techniques, and other important concepts to prepare you for a safe future behind the wheel. A growing number of studies show that online drivers education programs are actually more effective than traditional, in-the-classroom drivers ed instruction. Online courses keep today's teenagers engaged and interested in the course material. Therefore, technology plays a vital role in the learning process of today's new drivers.
Receive Confirmation of Course Completion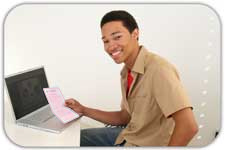 Once you complete one of our online drivers education classes, we will present you with a certificate of completion. In addition, confirmation that you completed our program will be provided online. Your certificate of completion is mailed to you within 1 business day of completing the online course. You will need this original certificate to present as proof that you have completed your state's drivers education requirement and are ready to take a learner's exam. From start to finish, Drivers Ed Direct is committed to making the entire drivers ed process hassle-free and effective.
Help Reduce Pollution with an Online Class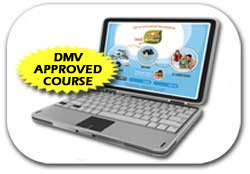 You can help do your part to reduce harmful vehicle emissions in the air by taking an online course with Drivers Ed Direct. With a traditional, drivers education class lasting a minimum of 4 days, each student will need to be driven to and from the class at least 8 times. Even if it's only a short travel distance, every mile driven adds up to an increase in vehicle emissions. Completing our online drivers education class at home is a great way to reduce unnecessary vehicle emissions. In addition, our Behind the Wheel drivers training programs exclusively use gas-electric hybrid cars and SUVs with near zero emissions. Therefore, the miles driven by our students and instructors are not contributing to air pollution.
Our online drivers education classes also have near zero levels of paper waste. In a traditional drivers ed class, students receive workbooks, paper quizzes and tests, and have to fill out attendance sheets, much of which will eventually be tossed in the trash can. An online class eliminates all paper usage, helping to further promote our philosophy of protecting the environment at many different levels.
Getting Parents Involved in Drivers Education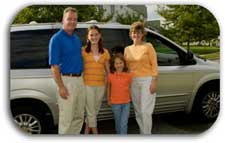 In addition to the reasons addressed above, taking an online drivers education class is a great way to get parents involved in the driver ed learning process. Studies show that parents play a vital role in the success of their teenager's drivers education. That's why our drivers education programs include technology that parents can use to stay directly involved in their teen's training. Our website offers real-time status reports and guidelines for training teens behind the wheel for the parent-taught portion of the learning process. Learn more about the benefits of parent participation during drivers education.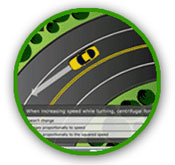 If you have already registered for an online drivers education course with Drivers Ed Direct, we make it simple to continue your course in progress. From our Homepage, click on the "Returning Students Report To Study Hall" button. You may also click on the "Study Hall" link that appears in the footer of our pages. After you re-enter your username and password you will be able to continue with your online class at the beginning of the section following the last one you completed. Your online course status is saved every time you complete one of the seven course sections.
Contact Drivers Ed Direct Today
If you would like more information about our online drivers education services, please call 1-800-728-1048. Our friendly and knowledgeable customer service representatives are available Monday through Friday from 9 a.m. to 6 p.m. PST. If you need further assistance, our representatives are also available after hours by email at info@driverseddirect.com.
Learn More About Drivers Ed Direct:

Searching for other driving resources on the Internet? Search no more, you can find it all at DrivingLinks.com. Find various resources, from online DMV forms and information to car insurance rates and auto sales. Visit DrivingLinks.com today and let them help you "Find Your Right of Way on the Internet."
Find Helpful Driving Resources at Drivinglinks.com: