Comprehensive Drivers Training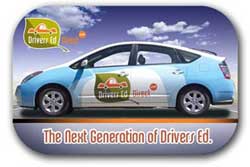 Our complete drivers training program begins with our unique and in-depth lesson plan. Students learn the fundamentals of safe driving practices through our revolutionary approach to drivers training. Highly interactive online courses keep students engaged while passing on important skills and knowledge. Our online courses are made up of animated scenario lessons, professional writing and questions that entertain and challenge every student. We also hold classes in select cities for parents that prefer classroom taught drivers training. Explore our drivers training programs to learn more.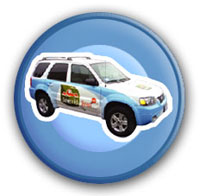 Once you've learned the fundamentals with our innovative online drivers training, it's time to get behind the wheel. Our behind the wheel instructors are trained in the latest concepts and techniques used to provide your teen with the education they need to become a safe motorist. In order to ensure that our training meets up with the stringent requirements for drivers education in California, as well as other states, our Behind the Wheel program has been created in collaboration with a California state certified defensive driving trainer. This makes our drivers training school one of the most up-to-date and effective programs in America. Your teen will not only develop the basic skills used in day to day driving, they'll learn the importance of defensive driving and collision avoidance, which can be overlooked by other drivers training schools.
The Importance of Well-Trained Driving Instructors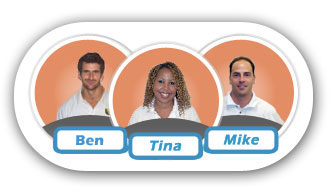 At Drivers Ed Direct, the training of our instructors is taken seriously. Our driving instructors are the most qualified in the industry because our training goes above and beyond drivers training industry standards. Our unique instructor training lesson plan has been developed by leading traffic safety experts and uses "state of the art" defensive driving strategies. These strategies are designed to work in conjunction with today's technology and demanding traffic conditions.
Most other drivers training schools conduct instructor training through simple observation of other instructors in random classroom and behind the wheel environments. Some will even outsource their instructors to other schools for random observation of their instructors. At Drivers Ed Direct we have our own highly structured, intense instructor training program. Our instructors are frequently tested in order to ensure that they are consistently teaching safe driving practices. If you're interested, you can learn more about the instructors at our California drivers training school to get a better idea of what our instructors are like.
It is a common misconception that gas-electric hybrid vehicles drive differently than gas-only powered cars. Students attending our programs for drivers education in California receive their training in gas-electric hybrid vehicles. We're proud to train all of our students in a fleet of environmentally friendly and safe cars and SUV's.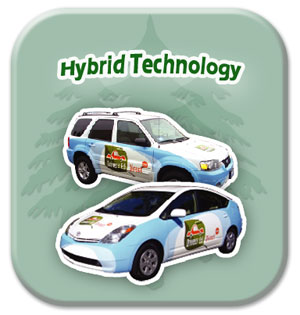 Drivers Ed Direct is one of only a few licensed drivers training schools that offers specialized instruction in a Sport Utility Vehicle (SUV). SUV's drive differently than normal passenger vehicles and our SUV drivers training is focused on this fact. Students will learn about the increased risk of rollovers, differences in center of gravity and proper loading of SUV's as well as other related topics. As an added bonus, each of the SUV's in our fleet are also gas-electric hybrids.
Every one of our hybrid vehicles is fully equipped with a comprehensive safety package. The safety package helps to make our fleet of drivers training vehicles one of the safest in the industry. Base model vehicles were not even an option when it came to the safety of our students and instructors. Some of the highlighted features of our hybrid vehicles include:
Passenger side brakes for the safety of our students and instructors
Navigational systems
Real-time GPS tracking systems
Electronic stability control (ESC) systems
Safety packages that include seat-mounted and side air curtains
Parental Involvement Makes a Difference!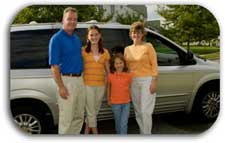 Several studies have shown that parents who are more involved in their teen's drivers training have a profoundly positive impact. At Drivers Ed Direct, your participation is strongly encouraged throughout your teen's education. Parental instruction while teens have their learners permit, and even after they get their license, is just as important as your teen's drivers training school. We'll outline recommendations for continuing your teens drivers education during mandatory parent-taught behind the wheel training sessions. Specific tips and tools provided by our instructors will help when you go out and practice. Also, during your child's time in our drivers training school, you'll have access to real-time status reports on their progress.

One of today's leading causes of roadway accidents is a distracted driver. The myriad of portable electronic devices now available has increased on the road distractions. Cell phones, PDA's, iPods and navigation systems are all examples of the types of distractions today's drivers face. Each of our drivers training vehicles has been equipped with this technology in order to instruct students in their safe use. All students get hands-on training in safety techniques such as pulling over when searching for information or answering a phone call. Get your drivers training with the latest technology and curriculum at Drivers Ed Direct.
Learn More About Drivers Ed Direct:

Looking for other driving resources on the Internet? Look no more, you can find it all at DrivingLinks.com. Find various resources, from online DMV forms and information to car insurance rates and auto sales. Visit DrivingLinks.com today and let them help you "Find Your Right of Way on the Internet."
Find More Helpful Driving Resources at Drivinglinks.com: