Online Driving School Courses for a New Generation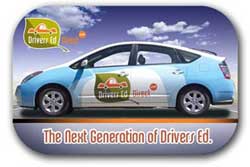 Welcome to Drivers Ed Direct, the next generation of online driving schools. At Drivers Ed Direct, we have revolutionized the way students gain the knowledge and skills needed to become safe, responsible drivers. By replacing old cars, classrooms and out-of-touch instructors with interactive technology, talented instructors and the most up-to-date curriculum, we are able to provide teenagers with the skills and knowledge they need in a more comfortable, learning conducive environment.
Driver Ed Online Driving School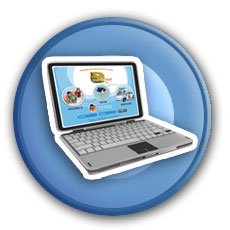 Our online driving school teaches students the fundamentals they will need to be safe and responsible drivers in the future. Through a series of animated scenario lessons, professional writing and questions designed to engage and challenge students, Drivers Ed Direct helps students become more comfortable with and understand the dynamics of driving. All of this presented in language and terms that students understand and relate to. If you are more comfortable with a more traditional classroom approach to drivers education, we offer the same quality instruction in classroom settings for select cities.
To learn more about our online driving school courses, call us at 1-800-728-1048 or visit the Online Driving School section of our site.
The Benefits of Drivers Ed Direct's Online Driving School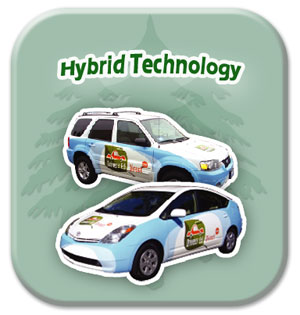 At Drivers Ed Direct we work hard to ensure that we always put the needs and safety of our students at the forefront of everything we do. To ensure that every student gets the most out of our online driving school courses and behind the wheel training, we:
Teach students using language they understand while implementing the use of technology and the Internet to provide students with a comprehensive online driving experience.
Provide behind the wheel driving school instruction using gas-electric hybrid vehicles. Using these environmentally friendly cars and SUVs allows us to not only give our students the behind the wheel training they need, but also teaches them the importance of social responsibility and caring for the environment.
Provide instruction in new autos equipped with additional safety features and equipment including side & head curtain airbags and vehicle stability control systems
Offer the option of behind the wheel driving school training in passenger cars or SUVs. At Drivers Ed Direct, we realize that for many teens, an SUV will be the first vehicle they drive once they have their license. Because there are a number of differences between driving an SUV and a car, by providing students the opportunity to learn in an SUV, they will be ready to handle these larger vehicles when they get their license.
Work around your schedule. We will pick up students at home, school, or workplace. Making the training as convenient as possible for both our students and their parents.
What Separates Drivers Ed Direct From Other Online Driving Schools?
What is it that separates us from other online driving school course providers? There are a number of aspects to the Drivers Ed Direct training that separate us from our competition. In addition to our highly interactive online course, that provides the basics and fundamentals of safe driving practices, Drivers Ed Direct offers comprehensive behind the wheel training that gives students the opportunity to take what they have learned and apply it in a real world environment. Our driving instructors are the most qualified in the industry, and consult with leading traffic safety experts to create a unique training plan that covers "state of the art" defensive driving strategies designed to prepare students for today's demanding driving conditions.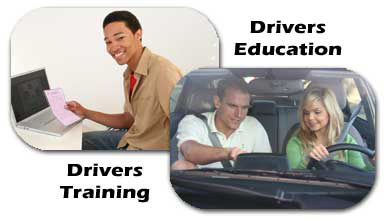 At Drivers Ed Direct our structured, intense online driving school and behind the wheel training not only prepares our students for today's demanding driving conditions, it also helps to ensure that all of our instructors are providing the most up-to-date information and instruction possible. For more information on our online driving school and behind the wheel training, visit the Online Drivers Ed & Behind the Wheel section of our site.
At Drivers Ed Direct, we understand that the skill set necessary to become a safe and responsible driver are learned very early on in the driving experience. That is why teaching theses skills in an effective manner is the cornerstone of our philosophy towards driving instruction. We make sure that our students are learning the skills they need, when they need them. From skilled instructors, to the unmatched curriculum, Drivers Ed Direct is an online driving school that will provide the skills needed to become a safe and responsible driver for years to come.
Teen Driving Schools in California
At Drivers Ed Direct we help you take the first step towards getting your learner's permit. Our online driving school course allows you to meet your California drivers ed requirement entirely online. Why spend your time in a classroom when you could be spending it doing something you enjoy? With Drivers Ed Direct you can take the course at your own pace when it works best for you.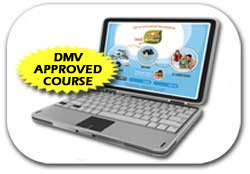 Our online driving school course is accepted by the California DMV and satisfies the requirements provided through Alternative Private Schooling. Make sure that you are doing everything you can to prepare for the road ahead with Drivers Ed Direct's online driving school.
Getting a drivers license is one of the most important events in a teen's life. With online driving school courses from Drivers Ed Direct, you can make sure you are providing your teen with the tools needed to succeed. Visit our Online Driving School today and start on the road to driving success.
Learn More About Drivers Ed Direct:

Looking for something more besides a driving school? There's a good chance you can find it at DrivingLinks.com. Find various resources, from online DMV forms and DMV handbooks to car insurance rates and auto sales. Visit DrivingLinks.com today and let them help you "Find Your Right of Way on the Internet."
Find Helpful DMV Resources at Drivinglinks.com: