Complete Driver Education Online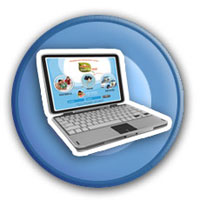 Teens in California and other states can now save time and money by completing driver ed classes online. According to recent studies, Internet based driver ed courses are actually more effective than classroom and workbook courses at keeping students engaged and interested. Here at Drivers Ed Direct, we utilize emerging technology in order to provide the most up-to-date driver education online. Traffic safety researchers recommend interactive, self-paced training as a preferred training method over traditional classroom courses. Sign up for a driver ed online course in California and other states today!
California Driver Education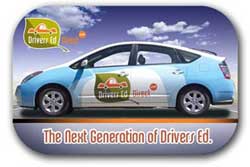 Our driver ed online course allows teens to take the course at their own pace and saves them from spending Saturdays in the classroom. In addition to completing California driver education online, new drivers in the Los Angeles area can complete their behind the wheel training in our fleet of gas-electric hybrid vehicles. Drivers Ed Direct's Behind the Wheel program provides students with the experience and instruction needed to become safe, responsible drivers. We also offer packages that will help you satisfy California driver education requirements in order to get your learner's permit and then your drivers license. Our instructors can even pick you up at home or at school. Learn more about all of our available courses for CA driver ed, online and behind the wheel.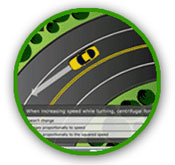 The complete Drivers Ed Direct online program begins with our distinct lesson plan for driver education. Our unique and innovative approach makes use of a highly interactive online course that teaches the basics and fundamentals of safe driving practices. Animated scenario lessons, professional writing and questions entertain and challenge students throughout our online course. For parents that prefer classroom taught driver ed, Drivers Ed Direct classes are held in select cities.
Once you complete your driver education online, you'll be ready for our behind the wheel training. This program was developed in collaboration with a California certified defensive driving instructor. It has been designed to be one of the most up-to-date and effective programs available. In addition to being taught the basics of learning how to drive, Drivers Ed Direct students learn the importance of defensive driving and collision avoidance. These are important lessons that other driver education schools tend to overlook.
Revolutionizing Driver Ed: Online & Offline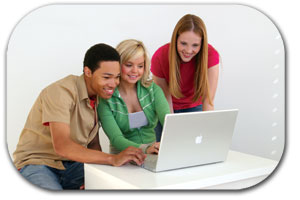 At Drivers Ed Direct we have replaced old cars, dimly-lit classrooms and out-of-touch instructors with our engaging, interactive driver ed online, the latest driver safety curriculum available and the industry's most talented instructors. Through these revolutionary steps, teenagers get a more effective education on the techniques and responsibilities of driving a car. We realize that putting safety first does not mean the student's needs come last. These important factors are incorporated through:
Using technology and the Internet to teach students in a language they are familiar with.
Exclusive use of gas-electric hybrid vehicles. The entire fleet of Drivers Ed Direct cars and SUV's are hybrids. Teens learn driving skills, social responsibilities and the importance of caring for the environment.
Providing behind the wheel training in passenger cars as well as SUV's. We realize that many teens will drive an SUV as their first vehicle. Because of this, we offer specialized training in our hybrid SUV to teach the unique skills and safety issues associated with driving an SUV.
Door-to-door personalized training. Drivers Ed Direct Instructors pick up and drop off at home, school or work.
Sign up for a driver ed online course or behind the wheel program today!
State of the Art Technology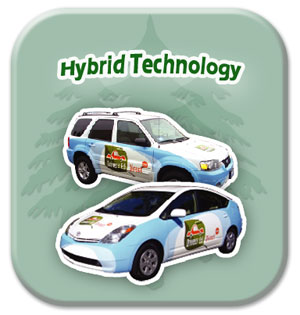 The technology that goes into our driver ed online courses and behind the wheel training is designed to prepare students for today's demanding driving conditions. A leading cause of vehicle accidents is distracted drivers. Today's drivers are presented with new pressures and distractions such as cell phones, navigation systems, iPods and PDAs. Our driver education course goes above DMV requirements for California as well as several other states. Our goal is to teach students the skills they need in order to drive safely on today's roads. Each of our driver ed vehicles are equipped with modern technologies that can be the cause of distraction. Students are taught the hands-on basics of safe and proper use of these devices, such as exiting traffic when searching for information or answering a cell phone call.
Take the first steps towards getting your learner's permit or drivers license with our driver ed online course. Students will enjoy taking classes online, at their own pace. Parents will appreciate our driver ed online course for the time it saves from driving their teens back and forth to class. This continues in our behind the wheel training. Drivers Ed Direct instructors not only provide unmatched training, but they will even pick students up for their lesson, again saving parents the time and gas it would normally take to drive their teen to class. Make Drivers Ed Direct your first choice for driver ed online and behind the wheel.
Learn More About Drivers Ed Direct:

At DrivingLinks.com you will find various resources, from online DMV forms and DMV handbooks to car insurance rates and car sales. They can also help you with license renewal, vehicle registration, and driver safety courses. Visit DrivingLinks.com today and let them help you "Find Your Right of Way on the Internet."
Visit Drivinglinks.com to find more info about: