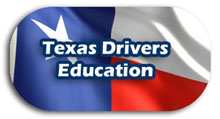 Texas Drivers Training at Affordable Prices
Residents of the Lone Star state are eligible to complete our drivers education program that is specifically designed for new Texas drivers. Affordably priced, this drivers ed online program can be completed in the comfort of your own home. Benefits of our Texas Drivers Education program include:
Approved by State of Texas
Complete at Your Own Pace
DPS Certificate Included
Fulfills Texas Licensing Requirements
Affordably Priced
Please continue reading to learn more about Drivers Ed Direct and our Texas drivers training program. Ready to get started? Register for Texas Drivers Ed right now.
Looking for the best way to educate your teen while saving money? Parent-taught courses can cost less than half as much as commercial driving schools charge. But more importantly, studies show that parents play one of the most important roles in their teen's drivers education. When time, money and your teen's safety are important to you, our parent-taught drivers ed programs are the way to go!
What are the Age Requirements for this Drivers Ed Program?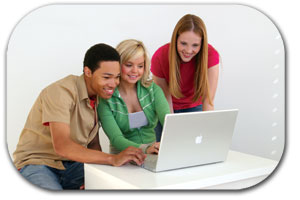 To begin Parent-Taught Drivers Ed, students must be at least 14 years old and not over 18 years old. In Texas, teenagers must wait until they are 15 years old to apply for a learner's permit, therefore we recommend waiting until two weeks before your teen's 15th birthday to begin the program.
Additional Requirements:
Students Must Have a Permit for at Least 6 Months Before Applying for a Provisional License
Students Must Be 16 Years Old to Apply for a Provisional License
License Restrictions are Removed After 6 Months Without a Ticket or Collision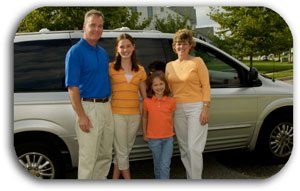 Learn & Teach the Program on Your Schedule
Parents and students find many benefits to our Texas drivers ed program, but all will agree that it is flexible and convenient in regards to scheduling. It's no secret that today's parents and teenagers are busier then ever; that's why a parent-taught program that can be completed on your own schedule. Parents can take their time while teaching their teen how to drive safely. Students are also taught the program in the comfort of their own homes and vehicles. Therefore, parents can have a direct and positive influence over their teen's learning environment.
Time Requirements that Work with Your Schedule
The Department of Public Safety has issued a few scheduling rules for home taught, Texas drivers ed classes that parents must follow. Per day, student drivers are allowed a maximum of:
2 hours classroom time or
1 hour classroom & 1 hour in-vehicle training or
1 hour in-vehicle training
These time requirements ensure that students complete the program at a pace that is beneficial to learning and retaining the course information. The requirements also ensure that parents are not overburdened with many hours of training.
Professors Teach, Parents Share the Learning Experience
With this driver ed program there is no need for parents to become professors of drivers education. Other home taught programs require parents to study volumes of drivers ed information before student training can begin. With Parent Taught Driver Education, parents only need to monitor and record their student's progress during the classroom portion of the training. For the in-car portion, parents use simple, step-by-step lesson modules to train their teen driver. Never has it been easier for a parent to be directly involved in their teen's drivers training.
Steps to Getting a Learner's Permit
To begin the behind the wheel portion, students must first receive their learner's instruction permit. In Texas, drivers ed students can apply for a learner's permit when they have completed 6 hours of the classroom portion. In addition, students must pass a vision test, road sign test, and a written test at the Department of Public Safety.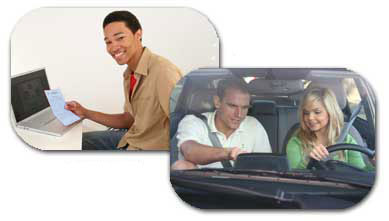 Steps to Getting a Drivers License
Once students have completed the remainder of their drivers ed program, their Certificate of Completion will be available to download. If the student has successfully held their learner's permit for a minimum of 6 months, they can bring their Certificate of Completion to the DPS for licensing.
Don't spend a fortune at a commercial driving school, when you can learn drivers education in your own home, at your own pace!
Learn More About Drivers Ed Direct:
Additional Driving Resources for Every Driver

Looking for something besides drivers education? Chances are, you can find it at DrivingLinks.com. Find various resources, from online DMV forms and information to car insurance rates and auto sales. Visit DrivingLinks.com today and let them help you "Find Your Right of Way on the Internet."
Find Helpful DMV Resources at Drivinglinks.com: