Complete Your Driver Ed Requirements with Drivers Ed Direct
Drivers Ed Direct makes it easy to complete your drivers education requirements. By utilizing new technologies, we offer cutting-edge, online and behind the wheel driver ed classes for new drivers. To get started, you will need to find out whether our driver ed classes are approved for your state. Please visit the Drivers Ed Direct Homepage to choose your course type, followed by your state of residence.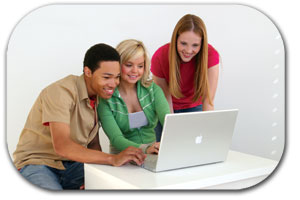 Drivers Ed Direct is committed to revolutionizing the driver ed industry by using interactive technology, gas-electric hybrid vehicles, passionate driving instructors, and the latest driver safety curriculum. Learn more about the benefits of learning driver ed with Drivers Ed Direct by exploring the links on this page.
It has never been easier to complete your student driver ed requirements than it is now. Many states are allowing driver ed students to move out of the dimly-lit classroom setting and into an interactive classroom environment.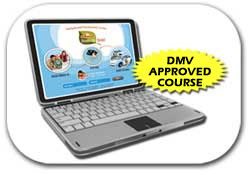 According to a California DMV study, "... students who completed the courses involving computer-based and internet instruction performed better on the study exit examination than did students in the workbook and classroom courses..." Teaching the fundamentals of safe and responsible driving, our online driver ed course includes animated scenario lessons, professionally written content, and insightful questions that are challenging and engaging.
Begin your interactive driver ed journey today by visiting our Online Driver Ed Course page to find out if classes are available in your state. Drivers Ed Direct offers driver ed opportunities for the teens of today. Learn more about us by exploring our website or by calling 800-728-1048.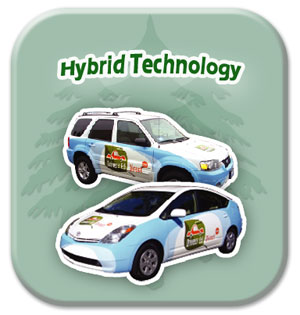 In addition to our online courses, Drivers Ed Direct offers behind the wheel drivers training in conjunction with our California driver ed program. Our behind the wheel training courses utilize our gas-electric fleet of hybrid cars and SUVs that are designed to teach our students environmental responsibility while learning the skills needed to become a safe driver. Our hybrid driving school vehicles produce 97 percent less hydrocarbon and oxides of nitrogen emissions than vehicles that meet the top national emissions standard. Therefore, the thousands of miles that our student drivers log behind the wheel are done in a clean and efficient manner. Driver ed has never been so environmentally friendly.
Once you schedule your behind the wheel training sessions, we'll pick you up and then drop you off again at work, school or your front doorstep. Our driver ed instructors are trained to create a learning environment that is patient and relaxed. Research shows that teens retain more information when learning takes place within a comfortable environment. In addition, all of our driver ed instructors have experience working with teenagers in an educational capacity, from camp counselors to certified classroom teaching. Drivers Ed Direct instructors know what it takes to keep teenagers interested in a subject, which is a basic necessity for new drivers who are learning the rules of the road for the first time.
To find out whether our Behind the Wheel driver ed classes are being offered in your area, visit our Behind the Wheel Training page and select your state of residence.
Choose a Combo Package to Complete California Driver Ed
Currently, we offer a choice of California Driver Ed packages that include both our online class and our behind the wheel training. Both the 6 and 10 hour packages meet California's mandated 6 hours of Behind the Wheel instruction. Here's a breakdown of the packages.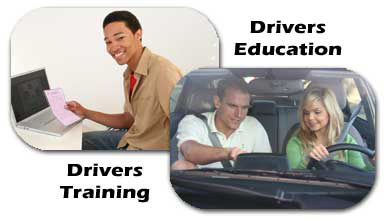 Our 10 Hour Combo Package includes:
Online Driver Ed Course
10 Hours of Behind the Wheel Training
Freeway & Canyon Driving Instruction
Advanced Collision Avoidance Training
Our 6 Hour Combo Package includes:
Online Driver Ed Course
6 Hours of Behind the Wheel Training
Safe Driving Instruction in Different Settings
Learn more about our California driver ed packages by exploring the links on this page or calling 1-800-728-1048 to speak with our friendly staff. We can help you choose the course package that best fits your driver education needs. Browse driver ed products for other states by visiting our Online Drivers Ed Course page and selecting your state of residence.
Discover the Next Generation of Driver Ed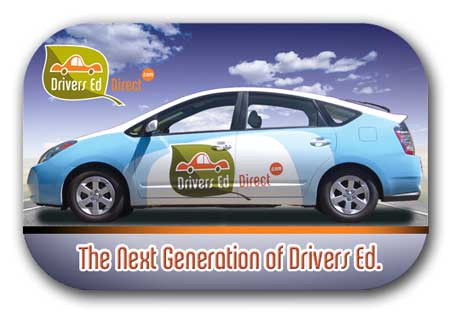 Drivers Ed Direct is a driving school for today's teens. We provide drivers training in environmentally friendly hybrid vehicles with patient and relaxed instructors. In addition, we offer safe driving instruction that includes best practices for operating a vehicle with the distraction of today's popular electronic devices, such as cell phones, PDAs, navigation systems, and more. We also realize that many of today's new drivers are operating SUVs, which is why we provide an option to train behind the wheel in a Sport Utility Vehicle. The world of today's drivers is transforming. Drivers Ed Direct addresses this transformation with a unique suite of online classes and behind the wheel training. Welcome to the future of drivers education.
Learn More About Drivers Ed Direct:

Looking for something besides drivers education? Chances are, you can find it at DrivingLinks.com. Find various resources, from online DMV forms and information to car insurance rates and auto sales. Visit DrivingLinks.com today and let them help you "Find Your Right of Way on the Internet."
Find Helpful DMV Resources at Drivinglinks.com: