Driving Instructors You Can Trust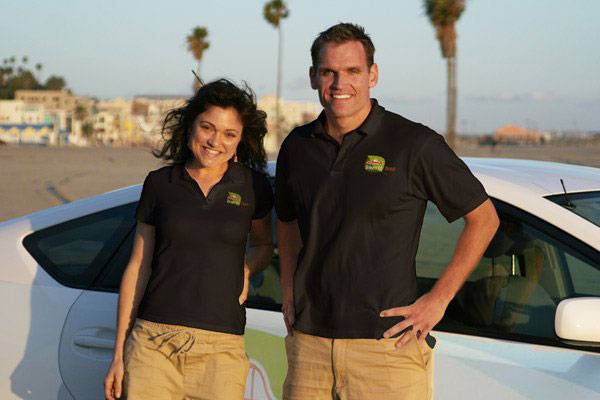 Drivers Ed Direct believes that our quality instructors are a vital part of the learning experience. Therefore, we follow the most rigorous screening standards in the industry to determine which instructors are suited to make your teenager's driving experience successful. In addition to hiring our instructors by committee, we conduct Department of Justice background checks, Livescan database verifications, third party drug tests, and, we require that our instructors have all had prior experience working with teens in an educational and/or community service capacity.
To see what we demand from our highly qualified instructors, or to inquire about becoming an instructor yourself, read our instructor requirements here.
The Best Driving Instructors in California
With almost 15 years' experience providing behind-the-wheel drivers training, Drivers Ed Direct instructors have taught tens of thousands of teenagers how to drive safely in the greater Los Angeles area.
Drivers Ed Direct spends over 60 hours training each instructor, with a focus on helping instructors:
Develop an expert understanding of the California Vehicle Code.
Develop a mentoring/coaching style of instruction that builds student confidence.
Always exercise patience, courtesy, and a desire to help the student.
Conduct themselves in a highly professional manner at all times.
---
Meet All of Our DMV Licensed Driving Instructors
Get to know our crew and learn a little about what makes each of our instructors uniquely qualified:

Movie: 2 Fast 2 Furious, A Walk to Remember, The Notebook, The Outsiders, Roll Bounce

Music: Death Cab for Cutie, Silversun Pickups, Muse, Taylor Swift, Depeche Mode

Hobby: In my free time I enjoy baking, hiking and spending as much time with my family.

Other Languages: Spanish


Teaching/Mentoring experience:
I am a hardworking, patient and caring individual who has worked and mentored children and teenagers in different areas of self-development. I've helped create an environment where my students can express themselves freely and provided them early academic support.
Thoughts on teaching:
Teaching begins with me. I am a big believer in leading by example, and I enjoy teaching my students that it's ok to make mistakes, but progress comes with taking that mistake and learning from it and moving on.
Thoughts on the environment:
Earth is our home, and I'm resolved in developing good habits that allow me to do my part in protecting our environment and it all starts at home with my everyday activities.
---

Movie: The Man Who Shot Liberty Valance, Charade, A Face in the Crowd, The Big Lebowski, Five Easy Pieces

Music: Led Zepplin, Pink Floyd, Derek & the Dominos, Wilson Pickett, Creedence Clearwater Revival

Hobby: I enjoy playing basketball and ping-pong, reading, watching movies, and eating good food (which is not always the same as eating healthy food).


Teaching/Mentoring experience:
Prior to becoming a driving instructor I was a math tutor, and helped many students survive their Pre-Calculus and Calculus courses.
Thoughts on teaching:
Teaching is a great way to continue learning. When I try to explain something to students I gain a better understanding of the material, as well as a greater understanding of myself. Interacting with students is rewarding, because each one looks at the world in a totally unique way.
Thoughts on the environment:
I like the environment. I want to get to know it. I don't want to kill it. I think littering is shameful.
---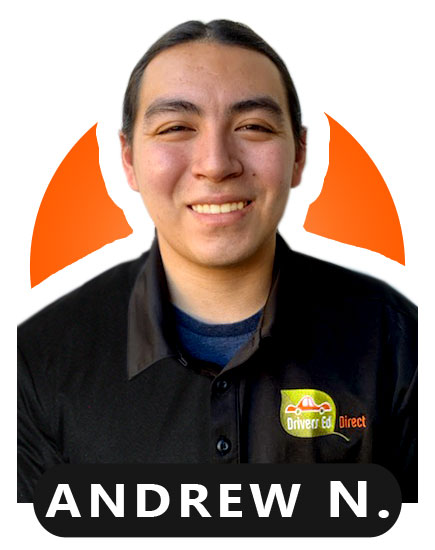 Movie: The Shining, Revenge of the Sith, The Truman Show, Whiplash, Last Year at Marienbad

Music: Beirut, The White Buffalo, Frank Sinatra, Charles Aznavour, Pink Floyd

Hobby: My favorite pastime hobbies are: playing hockey both roller and ice, swimming at the beach, playing video games with friends, collecting cards, learning about film, and driving through the city.

Other Languages: Spanish


Teaching/Mentoring experience:
From a young age I have always loved helping my friends with varying activities in order to ensure they excelled in what they enjoyed. This transpired into hockey where at a young age I began coaching teams of differing ages. I consider myself patient and love problem solving which further grew my passion for teaching. I always make sure that all my students feel included because I feel being able to connect with one another is one of the key factors to having a fun but instructive class.
Thoughts on teaching:
When it comes to teaching, I personally feel connecting with the students is key. I don't believe in one person spouting facts while the other attempts to cram it in, instead I try to develop a special bond in which both teacher and student come to a solution together. It's very similar to my coaching style in which I don't tell someone what to do, but instead help them figure it out so they don't have to rely on me telling them over and over. I think this method is better for students because they no longer feel like they need an instructor with them at all times in order to be confident behind the wheel.
Thoughts on the environment:
I believe in trying to save the environment as best as we can as individuals, not just for the future generations but for our own as well.
---

Movie: Marvel Movies, Ocean's Eleven, Superbad, Star Wars, Samurai X

Music: Kendrick Lamar, Daft Punk, DJ Snake, Crown City Rockers

Hobby: On my free time, I enjoy playing video games like Tekken, Street Fighter and Smash Bros. I also enjoy video editing, animation, podcasting and tinkering with computers.


Teaching/Mentoring experience:
At a previous job, I trained new hires. I am calm and easy going, but also very thorough. Many of my trainees became trainers themselves.
Thoughts on teaching:
I find it fun to teach people the things that I know. I also think it's very important that they learn correctly and are efficient and accurate. I try my best to explain things in many different ways so that nothing is misinterpreted and is understandable from any situation. Knowledge is power.
Thoughts on the environment:
Save a little bit of the world now so that there's a little bit for someone else in the future. I can't wait for solar power and electric cars to be more a thing.
---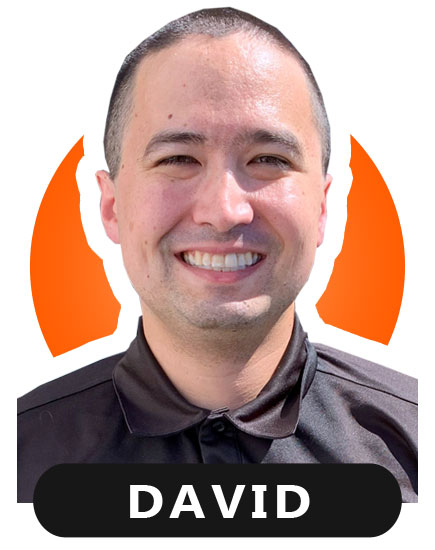 Movie: The Little Prince (Netflix), The Prophet, Good Will Hunting, The Matrix, The Big Lebowski, Elvis

Music: Beirut, Andrew Bird, Glenn Miller Orchestra, Johann Johannsson, Gigi Masin

Hobby: Hiking, reading non-fiction, watching debates as if they were sports, driving, and road trips. I drive a lot for fun.


Teaching/Mentoring experience:
My music director in high school had me teach younger students parts for different projects. I taught basketball and other outdoor activities to students at a youth correctional facility in Orange County as part of a college program. I also studied for and began the process of obtaining my behind-the-wheel instructor's license for interstate tour buses. I actually taught students and prepared them to take the federal transit bus exam while under the direction of senior Teamster instructors
Thoughts on teaching:
Much like our differences in experience, cultures, and backgrounds, there are many different ways people learn and acquire skills. One of my main passions in teaching is to fully and effectively accommodate and make the experience of learning a new skill not so much a task but an adventure of worthwhile undertaking. I have witnessed friends and loved ones being underserved due to a difference in learning styles between the student and the teacher. I am passionate about preventing any kind of rift in my work and those whom I serve.
Thoughts on the environment:
As an outdoor hobbyist and former environmental science student, I believe our environment is one of the most important assets to human survival economically, culturally, and health-wise.
---

Movie: Thor Ragnarok, Hobbs & Shaw, Avengers Endgame, Coco, Black Panther

Music: The Neighbourhood, Halsey, Lana Del Rey, Billie Eilish, J Balvin

Hobby: In my free time I enjoy saltwater fishing, going out for a jog, or just driving around town listening to music.

Other Languages: Spanish


Teaching/Mentoring experience:
Throughout high school I would volunteer with kids at a summer camp as part of the staff at the local community park. I would help host many events for the kids and plan activities that would be both fun and educational.
Thoughts on teaching:
I believe knowledge is power. Teaching is essential and is done throughout everyone's lives. It builds up character, confidence, and makes us grow into who we are today. It's great how you can share your knowledge, experiences, and ideas so you can help others.
Thoughts on the environment:
I am an outdoors person, so I always try to do my part in preserving the environment by always picking up after others and myself. Industrialism has taken over our world and environment and created more pollution than we can handle, affecting not only humans but also affecting present and future animal species. I am convinced a small change can make a big difference and everyone can do their part in preventing more pollution and further destruction.
---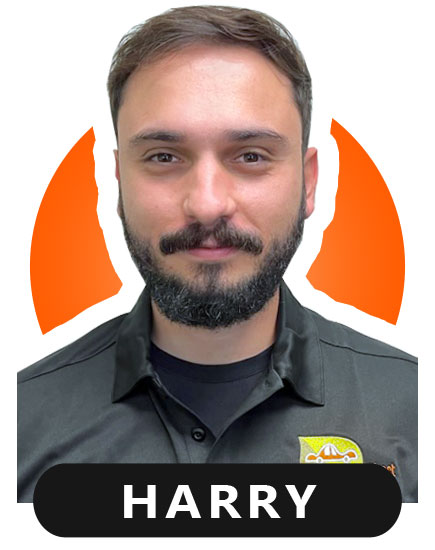 Movie: Jurassic Park, King Kong, Harry Potter, Analyze This, Norbit

Music: Metallica, System of a Down, Coheed and Cambria

Hobby: In my free time, I enjoy going deep sea fishing and lake fishing. I also enjoy reading books about historical events and people who have achieved great things.

Other Languages: Armenian


Teaching/Mentoring experience:
As a young adult, I taught martial arts to kids ranging from the ages of four to fifteen.
Thoughts on teaching:
I believe teaching is much more than just giving simple instructions and directions. Teaching is something you have to feel and express differently with every individual. I take a simple, easy going, and understanding approach to my teaching. I like to analyze the needs of every student and identify their strengths, and my goal is to solidify their strengths, eliminate weaknesses, and give them confidence.
Thoughts on the environment:
I believe we need to protect our world and care for all life on this planet, but first we must learn to care for each other and do right to our brothers and sisters in humanity. If we cannot help ourselves, how can we help our planet?
---

Movie: Apollo 13, Forrest Gump, Star Wars Saga, Tron, Transformers

Music: The Beatles, Queen, Frank Sinatra, Death Cab for Cutie, Foo Fighters

Hobby: Star gazing with my telescope, Basketball, Hiking, Jogging, Roller Blading

Other Languages: Spanish & currently learning French


Teaching/Mentoring experience:
I interned for 6 months at the Jet Propulsion Laboratory in Pasadena, CA working with students of all ages helping them understand the importance of space exploration and manned space flight. I also tutored teens in Astronomy, Science and Biology.
Thoughts on teaching:
Even before being an instructor with Drivers Ed Direct I loved teaching and mentoring those around me. Something I would say to my students at NASAs JPL is that anything is possible as long as you believe it is possible. With practice, determination and conviction you can achieve your goals and that is how I approach my students behind the wheel.
Thoughts on the environment:
Our home planet Earth is like a beautiful jewel in the universe and unfortunately we don't take care of it as well as we should. I firmly believe that all of us have a responsibility as tenants on this beautiful planet. We need to personally do our part to help the environment and start with the small things that may not seem to matter at first.
---

Movie: The Big Lebowski, Romeo & Juliet, Silver Linings Playbook, Annie Hall, Almost Famous

Music: Adele, Fiona Apple, Fleetwood Mac, Led Zeppelin, White Stripes

Hobby: In my free time I love to craft, bike ride, hike, and go to the beach.


Teaching/Mentoring experience:
I have a lot of experience relating to teenagers because I am the mother of a teen. The most experience I have gathered is simply in the day to day dealings of being a mother, guardian, coordinator, coach and teacher. Every day as a parent you wear each of these hats. I have learned how to best relay information that will be listened to and retained. I know the art of choosing which areas to focus on and how to correct the students without them feeling criticized. I understand that learning to drive can be intimidating and overwhelming for some and I will help them build their confidence and skill equally.
Thoughts on teaching:
I am a patient, kind and easy going instructor. I realize the importance of learning the safest and most efficient way to drive. These are learned skills and behaviors that you will carry with you throughout your life. I want students to be knowledgeable, confident and safe drivers for themselves and their passengers.
Thoughts on the environment:
I believe if everyone puts forth effort into making our world as healthy and clean as possible, we will all benefit.
---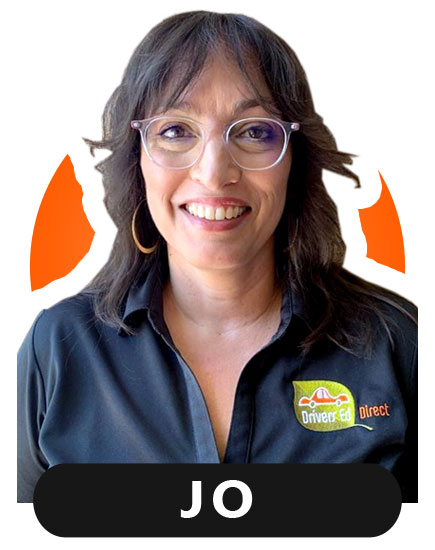 Movie: The Godfather 1 & 2, Rear Window, The Princess Bride, Amelie, What We Do In The Shadows

Music: Zero 7, David Bowie, ska/reggae, funk, classical

Hobby: Working on my photography portfolio, gardening, going to museums/galleries, watercolor painting, fishing, reading, and attending car shows


Teaching/Mentoring experience:
As a parent of a recent high school graduate, I have spent many past years as a parent volunteer in the classroom and in the school library. More importantly, with the role of being a parent comes the experience of being encouraging, supportive, patient, and understanding along with the teachings and interactions.
Thoughts on teaching:
I was raised in a family of professional drivers and had been taught early on the importance, safeties, and know-hows of driving. Being on the road with my dad in his semi-truck taught me so many valuable lessons. Ones I still adhere to till this day. I'd like to be able to give that back to my students ... building them up to be responsible, knowledgeable, skillful, and alert drivers.
Thoughts on the environment:
Reduce, reuse, recycle, repeat.
---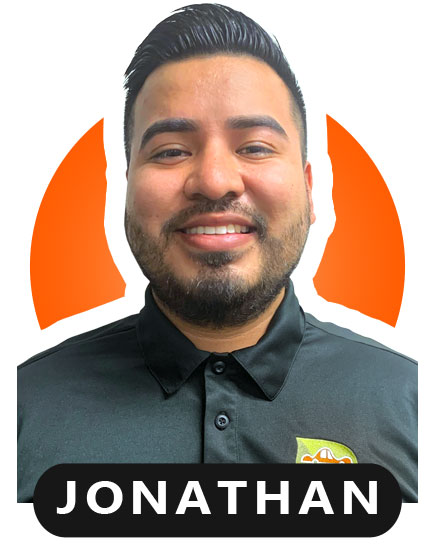 Movie: The Godfather, Harry Potter Franchise, Superbad, Jurassic Park, Titanic

Music: John Lennon, Drake, Kendrick Lamar, Bruno Mars, Maroon 5

Hobby: In my free time, I like exploring new hiking trails and going to the gym. I also enjoy going on bike rides.

Other Languages: Spanish


Teaching/Mentoring experience:
Throughout my high school and college years, I always enjoyed helping my classmates with homework assignments and school projects. In addition, during my undergraduate studies, I volunteered for a nonprofit organization that helps at-risk youth complete their high school diploma. While volunteering, I helped students set goals, complete homework assignments, and tutor students in the field of math.
Thoughts on teaching:
In my mentoring experience, I have concluded that students have different ways of learning. Not everyone will learn the same way. Each student is different depending on if they are visual, auditory, or hands-on learners. That is why it is essential to incorporate other teaching methods. My teaching method is setting up my students for success. For example, if I know that my student is having trouble making a left turn or right turn in residential areas, I will walk them through how to perform the task. If that does not work, I resort to giving more detailed instructions on completing the driving maneuvers. I also provide constructive criticism when the student makes a mistake, but I make sure I offer a positive comment and then explain to the driver how to correct that mistake. I believe that creating a positive and safe teaching environment for the students is of the utmost importance of teaching.
Thoughts on the environment:
The outdoors is something that I genuinely enjoy. However, to preserve our environment for future generations, we must commit to research-based solutions to greening our communities around the region. I believe it all starts with educating our children about our environment and the importance of an ecofriendly environment.
---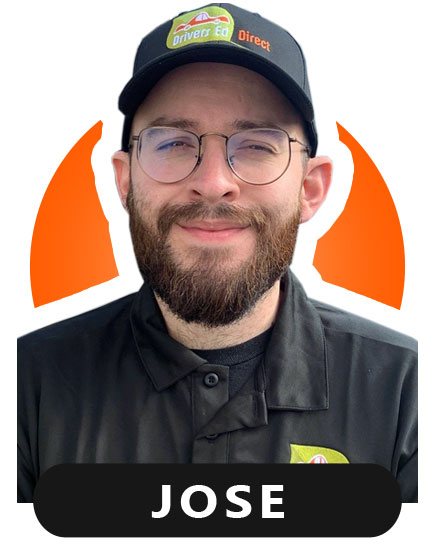 Movie: Baby Driver, La La Land, Good Fellas, Point Break, Shaun of the Dead

Music: Caroline Rose, Thunder Cat, BBNG, Gorillaz, Magdalena Bay

Hobby: In my free time I enjoy learning to edit videos, collecting all sorts of enamel pins, playing videogames with friends, trying new restaurants with family, and making candles.

Other Languages: Spanish


Teaching/Mentoring experience:
Throughout my time at the university, I was always very eager to help students learn how to use any piece of equipment in the classroom. I believe that a hands-on approach was always an ideal method to get students engaged and would make any material exciting to learn.
Thoughts on teaching:
In terms of instructing, I believe that every moment is a teaching moment and that we can strive for nothing but the best. Each step along the way when learning something new should be encouraging and have us keep moving forward to achieve our next goal.
Thoughts on the environment:
If even the smallest insects play a key role in any ecosystem, just think about what sort of impact we have on our environment. We have to do our part!
---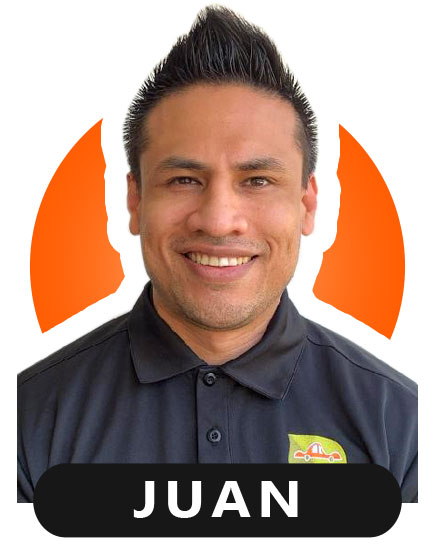 Movie: Step Bothers, Pulp Fiction, Dark Knight Trilogy, John Wick Trilogy, Marvel Movies

Music: Slipknot, NEFFEX, Kendrick Lamar, 21 Savage, Pantera

Hobby: I'm a full time competitive Muay Thai Boxer, gym enthusiast and practitioner, love to run and hike, food lover and discoverer.

Other Languages: Spanish


Teaching/Mentoring experience:
I have been coaching people in boxing and kickboxing for 10 years; I've also trained teammates for up and coming competitions on Amateur and Professional levels. I also do personal training for finesses and strength training.
Thoughts on teaching:
In my experience as a coach/instructor, I have learned that failure can teach us many things about ourselves. In our early stages of life, when we fell, we learned to get back up. With that you build strength to stand tall and walk. That concept can apply to almost anything in life, every time you fail you learn to recover. You can build character, strength, commitment and work ethic. Failure can spawn creativity, motivation and tenacity. When you bring all of that together you are sure to achieve unequivocal success.
Thoughts on the environment:
As human beings we hold the key to our very own survival, with that responsibility we should be held accountable for the very livelihood of this planet. It should be our duty to protect and preserve the very ecosystem we need to continue living.
---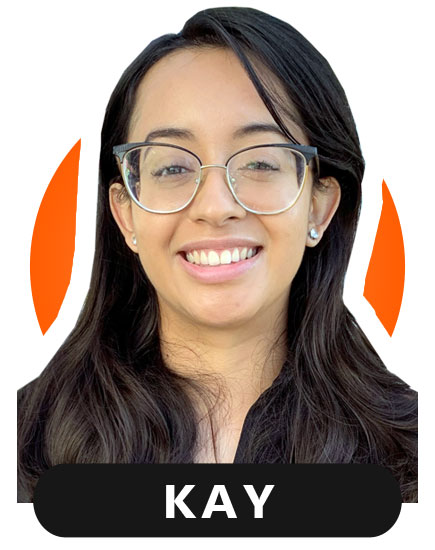 Movie: E.T. the Extra-Terrestrial, John Carpenter's The Thing, and all the Star Wars prequels

Music: Kanye West (pre-2017), Childish Gambino, Miguel, Aaliyah, MF DOOM and all his pseudonyms

Hobby: I'm a huge fan of all things outdoors, so I love hiking, stargazing, camping, and currently learning how to fish! When I'm not channeling my inner John Muir, I love painting, drawing, and cooking!

Other Languages: Spanish


Teaching/Mentoring experience:
I remember what it was like my very first semester of Chemistry 101, how intimidating and challenging the subject was. I knew the best way to retain information was by teaching someone else, and soon I found myself organizing study groups for classmates in need of extra help. It was this experience that led me to tutor general chemistry and statistics during my years in college and gave me the foundation necessary to excel in educating others.
Thoughts on teaching:
As an educator, I believe in creating an environment that makes the student feel safe, heard, and comfortable to ask questions, make mistakes, and have fun! Teaching any subject is a process that requires patience and adaptability; no two students learn the exact same way and it's crucial to acknowledge and adapt to each individual student's way of learning to provide the best experience possible. Learning how to drive can be difficult, but how we approach this feat together shouldn't be.
Thoughts on the environment:
I love being outdoors and seeing just how green the Earth really is. Future generations deserve to enjoy our national parks as much as we do and everyone, from the individual to the corporation, plays a part in making that happen. No action is too small. Remember to bring in your reusable bags and fill your reusable water bottles!
---

Movie: The Dark Knight, The Dark Knight Rises, A Walk to Remember, Marvel movies, Coach Carter

Music: John Legend, NIKI, Khalid, Jorja Smith, Justin Timberlake

Hobby: I love to play sports, specifically basketball, and also enjoy rooting for the LAKERS! In my down time, I like hanging out with friends and trying out new restaurants. I also enjoy playing video games and watching all kinds of movies.

Other Languages: Spanish


Teaching/Mentoring experience:
Even in high school I always enjoyed helping out others no matter the subject. This love for teaching led me to help tutor my younger brother and my friends' siblings in a variety of subjects, trying to make the learning process enjoyable. Later in life I started coaching basketball using the skills I learned because of my love for the game.
Thoughts on teaching:
I believe making the teaching or coaching environment fun, relaxed, and friendly will yield the best results. We're all different and learn at a different pace, so it's necessary to adapt to every student's individual needs. Using patience to make for a safe and fun learning experience is what I strive for.
Thoughts on the environment:
I love the outdoors... from walking on sandy beaches to hiking through the mountains. I truly believe everyone has to do their part to keep our planet clean. If just a few more people did so, we would see a huge difference.
---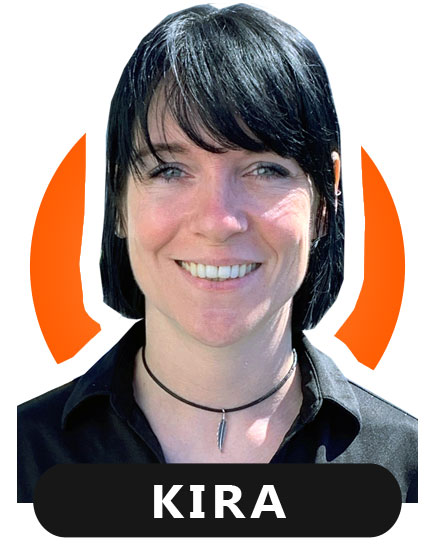 Movie: The Birdcage, Snatch, Titanic, Jumanji

Music: Iron Maiden, Ghost, DevilDriver, Lamb of God

Hobby: Motorcycle riding, classic cars, board games, baseball


Teaching/Mentoring experience:
I have six years of working in elementary schools teaching drama and confidence building. Additionally, I was a teen enrichment supervisor at a summer camp for six years.
Thoughts on teaching:
Good teachers can change your day and great teachers can change your life. I aspire to be like the teachers who influenced me growing up!
Thoughts on the environment:
We only have one planet; it's important to make sure we take care of it!
---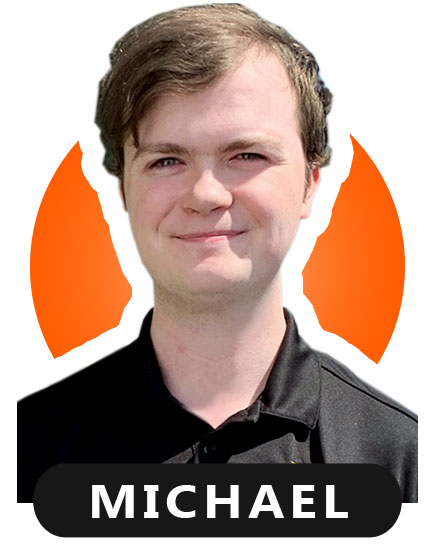 Movie: Star Wars: Episode 6, Bullet Train, Jurassic Park, Burning, Dragon Ball Super: Broly

Music: Origami Angel, CRUISR, Tally Hall, Good Kid, Bad Suns

Hobby: Most of my free time is spent enjoying a nice cruise on a canyon backroad. I have a passion for cars, so when I'm not driving mine, I can be found working on it, buying parts for it, or scrolling the internet watching car reviews of cars I'll never own (That Acura NSX will be mine one day).

Other Languages: I am currently trying to learn German, although I am nowhere near fluent enough to hold a conversation.


Teaching/Mentoring experience:
I've worked customer service with people of all ages, so I've learned I can get along and hold a conversation with all ages. In my previous job, I worked with teenagers and was responsible for training them in many cases. I also happen to attend flight school three times a week. Flight instruction is certainly different from driver's ed, but fundamentally both want to cultivate the skills necessary to be a safe and effective pilot/driver. Pilot school has taught me a lot about what it's like to learn to operate a vehicle for the first time, and I think that gives me a good perspective when it comes to teaching.
Thoughts on teaching:
Everyone learns at their own pace; I think adapting to that is of the utmost importance for an instructor. Some students need thorough instruction with reassurance throughout, whilst others need to see their mistakes and learn from them. Safety is nonnegotiable throughout training, and instilling that in our student drivers should be a goal for all instructors.
Thoughts on the environment:
Everyone should do what they can, whilst holding responsible those who do not.
---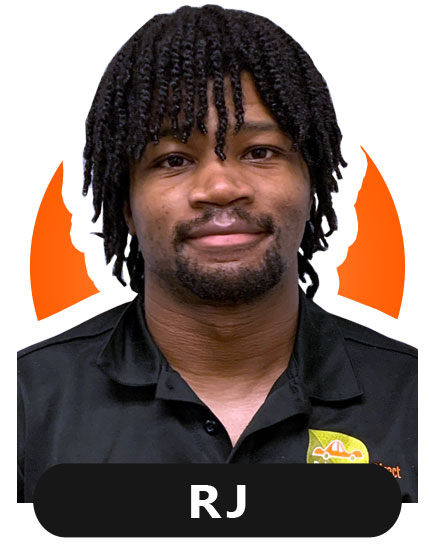 Movie: Spirited Away, Lion King, Summer Wars, Perks of Being a Wallflower, Everything Everywhere All at Once, Pan's Labyrinth

Music: Man with a Mission, Spyair, Big Bang, Bump of Chicken

Hobby: In my free time, I enjoy writing screenplays and going on long runs.


Teaching/Mentoring experience:
I am an aspiring film director, and I have worked with child actors on several different sets. I have learned that providing instruction is a balance between keeping the child entertained and on task at the same time. This method makes me very easygoing and has allowed me to connect with not only my students but with their parents as well.
Thoughts on teaching:
The best approach to teaching is to cater to the individual. Evaluate the specific student and focus on both their strengths and weaknesses, rather than following a standard script.
Thoughts on the environment:
I believe it is our job as residents on this planet to take care of our home in any way we can.
---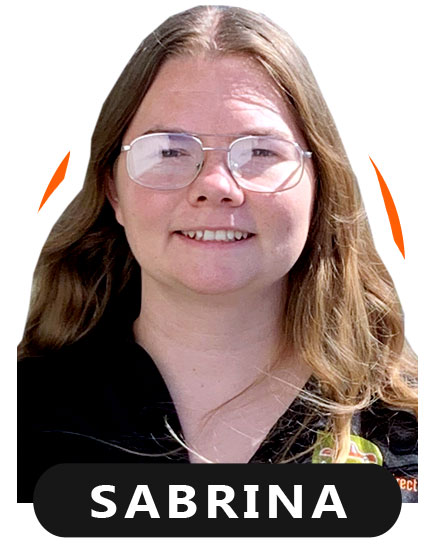 Movie: Demon Slayer, Lion King, The Witcher, Bridgerton, Game Of Thrones

Music: OneRepublic, Imagine Dragons, DJ Snake, Amy Winehouse, Ellie Goulding

Hobby: In my free time, I enjoy reading fantasy books, love swimming, and playing with my dogs. Most of all, I love spending time with my family, cooking new foods, and playing Fortnite.

Other Languages: Currently learning Spanish


Teaching/Mentoring experience:
I am a hardworking, intelligent, and patient individual with over 10 years of experience working with children and adults of all ages. I have worked as an AVID Tutor and as a Behavioral Therapist with various age groups. Throughout my years of work, I make it a priority to listen to my clients' needs, allowing me to provide the best services possible.
Thoughts on teaching:
The best teachers are those who continue learning something new every day. Knowledge is constantly expanding, and I believe we must stay up-to-date with new information to remain relevant. Being patient and persistent in teaching is a rewarding experience, especially when you witness that "lightbulb" moment of understanding.
Thoughts on the environment:
We all live together in this shared environment, and our future generations will also have to live in the same environment. That's why we should all do our part in keeping it clean and staying green.
---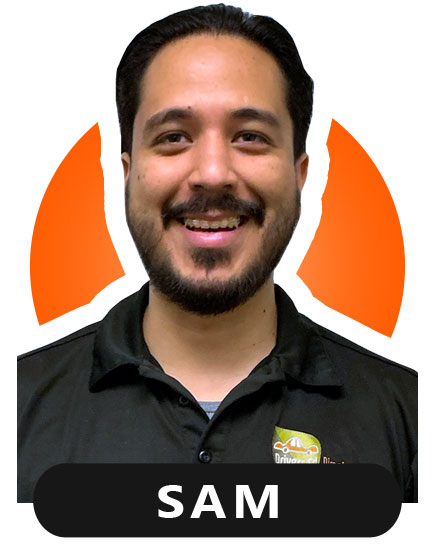 Movie: Set It Off, Friday, Napoleon Dynamite, Nightmare Before Christmas, Good Fellas

Music: Blink 182, Sum 41, Logic, Gorillaz, Danny Elfman

Hobby: When I'm not working, I like to spend my free time listening to music, playing video games, reading my books and eating. Typical introvert stuff.


Teaching/Mentoring experience:
I have several years of experience as a counselor as well as being the oldest of several siblings, so being a mentor has come naturally to me in my life.
Thoughts on teaching:
As a driving instructor, the idea of teaching is more than just instructing someone to get from point A to B. It's recognizing that everyone learns at their own pace as well as having the patience to instruct a student to improve their overall technique.
Thoughts on the environment:
For however long we are here on this planet, we are responsible to take care of it and leave it in a better condition for the next generation.
---

Movie: Titanic, Fast and Furious, The Pursuit of Happyness, Ace Ventura: Pet Detective

Music: Beyonce, Kendrick Lamar, Shakira, Mariah Carey

Hobby: In my free time I enjoy tinkering with cars, exercise, trying new foods and traveling the world.

Other Languages: Armenian


Teaching/Mentoring experience:
I used to train volunteers that would donate their time to the elderly living in nursing homes and assisted living facilities. Also, I used to coach my little brother's soccer team.
Thoughts on teaching:
I believe that people learn best when they are in a happy and comfortable environment. Therefore I prefer a more relaxed teaching style where we slow down to a pace that is ideal for the individual. A bit of guidance, patience and explanation gets the job done.
Thoughts on the environment:
I feel that we all hold an important responsibility in preserving our environment. There are many little things we can change in our daily lives that will go a long way for the future well-being of our planet.
---

Movie: Iron Man, Big, Planes, Trains and Automobiles, Spider Man, Norbit

Music: Depeche Mode, U2, Madonna

Hobby: In my free time I enjoy working out in the gym, hiking and bike riding. I love spending quiet times at home watching movies and playing a variety of games with my family.

Other Languages: Armenian


Teaching/Mentoring experience:
I am a calm and patient individual who has had over 30 years of experience driving. I enjoy teaching and working with children and adults of all ages. I moved to California with my family in 1980 and lived in Glendale and Burbank area most of my life. Over the years, I have had several jobs, but always enjoyed teaching the most. I mentored young kids, teenagers and younger adults with various projects while raising two kids and being actively involved in their lives. My wife and I give unconditional love and attention to our kids and that connection helps me understand and relate with my students better. With my easy going personality and positive attitude, my lessons are sure to be fun and interactive.
Thoughts on teaching:
Teaching a student how to drive and be a safe driver is an experience that will stay with you for the rest of your life. Recognizing the fact that a novice driver may be very nervous and scared, it is my job to make sure that the student feels safe and secure knowing that I will do my best to provide that level of comfort. I believe in a soft and positive reinforcement approach to teaching. Building upon the basic skills and progressing forward with positive reinforcement will give the student that safe and secure feeling and make them a safer driver.
Thoughts on the environment:
Plant a tree, recycle and do your share to preserve our environment today, so it will stay healthy and strong for future generations to enjoy.
---