The Next Generation of Drivers Education Training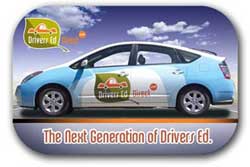 At Drivers Ed Direct, we are setting the bar for the next generation of drivers education training. Our drivers ed online classes eliminate the ancient cars, inadequate classroom environments, and out-of-touch instructors that are traditionally associated with drivers education. These obsolete methods have been replaced by our up-to-date interactive technology, instructors that are the most talented in the industry, and the latest drivers safety curriculum available. All of these elements come together to make our drivers ed online classes effective at teaching teens the techniques and responsibilities of safely driving a car. Choose the drivers ed online class for your state today!
In addition to a drivers ed online class, we also offer a comprehensive behind the wheel training program. This program has been designed as a collaborative effort with a California state certified defensive driving trainer. Some of the benefits of our drivers education training program include:
Utilization of technology and the Internet to teach students in a language they are familiar with.
Exclusive use of gas-electric hybrid vehicles that not only teach teens how to drive, but social responsibility and caring for the environment.
Making sure that our training vehicles are equipped with such safety devices as side & head curtain airbags and vehicle stability control systems.
Behind the wheel training is conducted in SUV's, as well as passenger vehicles, in order to provide students with the special skills needed to safely drive an SUV.
Door-to-door personalized training. Students are picked up at home, school or work.
Discover the Advantages of Drivers Ed Online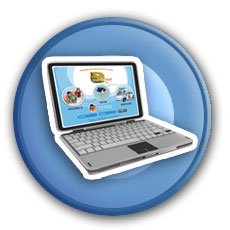 There are many advantages to taking drivers ed online. Recently, studies have shown that Internet based drivers education training is actually more effective than classroom and workbook courses in keeping students engaged and interested. Traffic safety researchers have recommended self-paced drivers ed online training as a preferable alternative to the traditional classroom environment. Drivers Ed Direct utilizes this technology in order to provide the most up-to-date and effective drivers education training available.
Also studied was the importance of parents roles during the drivers education training of their teens. Many of these studies show that involvement of parents is critical to a teen's drivers education. Parents can be DIRECTLY involved with their teen's drivers education training through technology that has been integrated into the programs at Drivers Ed Direct. At any time during their teen's training, a parent can log on to our web site and view real-time status reports. Parents are also provided with information on how best to train their teen throughout the required parent-taught behind the wheel training.
The Drivers Ed Online Class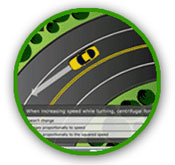 The complete Drivers Ed Direct program begins with our distinct and thorough lesson plan for drivers education training. Taking a unique and innovative approach, students will get involved quickly in our highly interactive drivers ed online classes. These classes will pass on the basics and fundamentals of safe driving techniques and habits. Our drivers ed online classes contain animated scenario lessons, professional writing and questions that will challenge your child while keeping them entertained. If you prefer classroom taught drivers education training, we also integrate the same unique and comprehensive approach you find in our online classes to classes in select cities.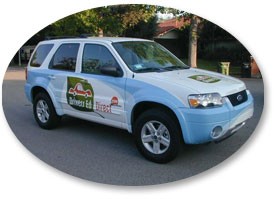 The many distractions drivers face have become a leading cause of accidents. In recent years several new distractions such as cell phones, PDA's, iPods and navigation systems have been introduced. This has created the need for proper instruction on the use of - and skills involved with - these devices. Drivers Ed Direct goes beyond the mandatory DMV requirements for drivers education training and addresses the evolving technology we see in vehicles today. All of our vehicles are outfitted with these devices so that students get a proper education on safe use of them. Students will learn the importance of pulling over when searching for information or making a call on their cell phone. Find a drivers ed online class in your state, or learn more about our behind the wheel programs in your area today.
Our drivers ed online class structure allows students to learn the basics and fundamentals of safe driving in a highly interactive environment. Your teen will feel comfortable learning at home on the computer, in an environment they're familiar with. Select a drivers ed online class today, and begin learning with the most up-to-date curriculum available in an interactive and fun environment.
Learn More About Drivers Ed Direct:

DrivingLinks.com has several driver friendly resources, from DMV forms, DMV handbooks, and DMV official sites to car insurance quotes, car sales, and driving games. They can also help you with vehicle registration, license renewal, and other tedious DMV related tasks. Visit DrivingLinks.com today and let them help you "Find Your Right of Way on the Internet."
Go to Drivinglinks.com to search additional info on: