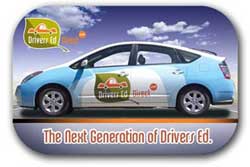 Explore our online and behind the wheel driver ed programs to find out if they meet your state's mandatory driving instruction requirements. Our revolutionary online courses set us apart from any other driving instruction school. Highly interactive, online lessons teach the fundamentals of safe driving practices through animated scenario lessons, and professional writing. In addition, our Behind the Wheel classes address the growing concern of keeping a driver's eyes on the road and away from the iPod or navigation system. Sign up for a driver ed online class or Behind the Wheel program today!
Online Driving Instruction that Keeps Students Interested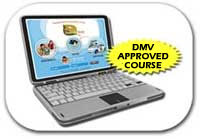 Recently, studies have shown that drivers ed online classes are actually more effective at keeping students engaged and interested than classroom and workbook courses. Our driving instruction is carried out in a language today's teens are familiar with, helping to keep them focused and interested while challenging them with thought provoking questions. Traffic safety researchers have acknowledged that integrating today's technology with teen drivers ed is a preferable alternative to traditional classroom teaching methods.
Comprehensive Behind the Wheel Instruction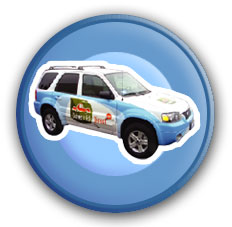 While our online classes will teach students the fundamentals of safe driving, our Behind the Wheel training puts that knowledge to the test. Our driving instructors are trained in the latest concepts and techniques required to provide the quality education needed to help your teen become a safe driver. Developed in collaboration with a California state certified defensive driving trainer, our driving instruction program is one of the most effective in the country. Your teen's drivers ed will not only cover the basics of learning how to drive, but will also emphasize the need for defensive driving and collision avoidance skills. These skills, passed on by some of the most highly trained and talented instructors in the industry, are often overlooked in other driving instruction programs.
Our students also learn the safe use of modern technology in their vehicle. These technologies can include iPods, PDA's, cell phones and navigation devices. Distracted drivers are a leading cause of accidents in the U.S. Our goal is to help reduce these distractions through teaching hands-on basics of how to use these devices safely, such as pulling over when searching for information or placing a call.
Drivers Ed Direct takes the instruction of our driving mentors seriously. Our standards go above and beyond those of the industry. All of this is to ensure that your teen gets the most qualified driving instruction available. In order to make this possible, we consulted leading traffic safety experts to develop our own unmatched instructor training lesson plan. This plan utilizes "state of the art" defensive driving techniques that are designed with today's technology and demanding conditions in mind.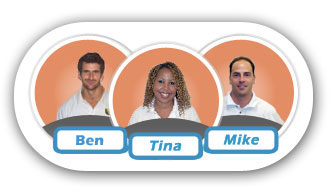 Traditionally, driving school instructors are trained by simply having them sit in and observe other instructors teaching their students in the classroom and behind the wheel. Many driving instruction schools even outsource their instructors to other teen drivers ed schools for random observation of instructor teaching methods. Dissatisfied with both of these practices, Drivers Ed Direct has implemented a highly structured, intense instructor training lesson plan. Our instructors' ability to consistently provide safe driving instruction is routinely tested. Sign up for our driving instruction school today to experience the benefits of our outstanding instructor training program.
Learn How to Drive & Do Your Part to Save the Environment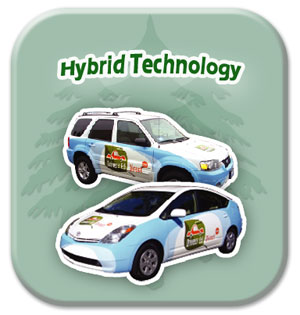 By offering driving instruction in Toyota Prius and SUV hybrid vehicles, Drivers Ed Direct brings the latest technology in the automobile industry directly to your doorstep. Vehicle emissions from cars and trucks are responsible for nearly a third of our country's air pollution. The use of hybrid vehicles in driving instruction programs is part of our dedication to helping reduce vehicle emissions. These vehicles produce near zero emissions, ensuring that the thousands of miles driven during the behind the wheel instruction process are driven cleanly and efficiently. In addition, each vehicle's gas mileage is incredible; the Prius gets 60mpg in the city and 51mpg on the highway, as well as 36mpg in the city and 31 mpg on the highway for the Escape. All of this at 97 percent less hydrocarbon and oxides of nitrogen emissions than vehicles that meet today's nationwide top emissions standard.
While our gas-electric hybrid vehicles are certainly fuel efficient, safety is still the priority. Each is fully loaded with safety packages that make our fleet one of the safest in the driving instruction school industry. Teens and parents alike can feel safe knowing that these vehicles are equipped with vehicle stability control systems, upgraded air bags and more. When it comes to the safety of our instructors and teen drivers, base model vehicles are just not an option.
The information on this page presents a quick glance in the rear-view mirror at our ground breaking drivers ed programs. Sign up for our revolutionary driving instruction school today!
Learn More About Drivers Ed Direct:

Need something besides drivers education? There's a good chance you can find it at DrivingLinks.com. Find various resources, from online DMV forms and information to car insurance rates and auto sales. Visit DrivingLinks.com today and let them help you "Find Your Right of Way on the Internet."
Find Helpful DMV and Driving Resources at Drivinglinks.com: