Looking for Long Beach Drivers Ed?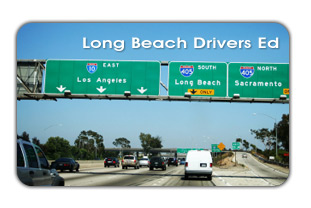 Finding a quality and affordable drivers ed course in Long Beach, California has never been easier. In today's computer driven age, the DMV has approved Drivers Ed Direct's one of a kind online drivers education for Long Beach! That means high schools students from the Long Beach Unified School District, the ABC Unified School District and the Paramount Unified School District can all fulfill their DMV drivers education requirements with ease using our Long Beach drivers education classes. Are you a home school student in Long Beach? Not a problem, our online driving school is perfect for you too - complete your drivers ed entirely from home, on your own schedule. Here's just a short list of schools Drivers Ed Direct is proud to have served: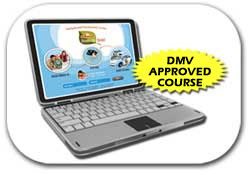 Cabrillo High School
Jordan High School
Lakewood High School (Lakewood)
Long Beach Polytechnic High School
Millikan High School
Wilson High School
Constellation Community
Emerson Parkside Academy
New City Charter
Pacific Learning Center
Why We're the Best Long Beach Driving School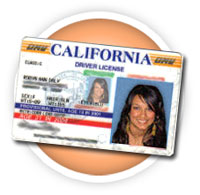 Why is Drivers Ed Direct the fastest growing Driving School in Long Beach and all of California? Simple, because we know what teens want and what parents demand from their drivers ed experience. Let's face it, a drivers education course has to be both educational and captivating, otherwise teens will not learn the all too important rules of the road. Our online course was designed with this in mind. Rather than having Long Beach students sit through 8 hour boring lectures about driving safety, why not give them the information via a medium they already gravitate towards: the Internet! By using an online course, Long Beach teens are able to complete the course at their own pace, taking the course in sections, saving their progress as they go. That way they can take the time to truly absorb the driving school lessons without zoning out and forgetting the information. And no, our curriculum is not boring... we use interactive driving scenarios, training videos, pop quizzes, parking simulation games, and fun driving facts to keep our students excited about learning!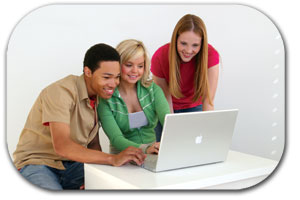 We know Long Beach teenagers want their permit as soon as they turn 15½ so they can get licensed when they turn 16. We also know that parents want their teens to be fully educated and prepared to before they start their in car drivers training. Don't worry, Drivers Ed Direct has it all. Here's just a small sampling of what you get when you sign up for our DMV Approved online drivers ed course:
Our course is not borrowed from another driving school. We wrote it ourselves and had it meticulously evaluated and APPROVED by the California DMV. Ask other Long Beach driving schools if they have their own curriculum... you'll be surprised!
Want access to DMV practice tests for your permit.. FOR FREE? That's right, with our online course you get all of our practice DMV exams for FREE - we will never charge you an extra $25 fee to access our tests
Did we mention our Long Beach drivers ed course is Online? That means students can take the course from anywhere they can get Internet access: from home, high school, a coffee shop, or while they are on vacation. And we make it easy to save your online course whenever you want to - logging in and out as much or as little as you choose.
Get total access to additional driver training resources. We also have online videos, parking games, drunk driving resources, contests, referral programs, and much, much, more!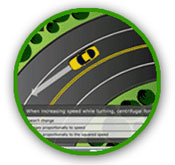 Our online drivers ed course not only helps Long Beach students get their permit, it is also used throughout the entire state of California. We've had many happy graduates from all around the Long Beach areas, including Seal Beach, Los Alamitos, Wilmington, and San Pedro. Looking for Belmont Heights drivers ed, Cerritos drivers ed, or Lakewood drivers ed? No problem! We also have several students coming from Cypress, Torrance, Buena Park, and Carson. If you live anywhere in Southern California, we have a driver's ed course that is DMV approved and perfect for you!
More Driving School Information:

With DrivingLinks.com you will get access to on-line DMV forms, hand-books, ticket classes and more. They can also help you with driver license renewal, online vehicle registration, and automobile insurance coverage.
Try Driving-Links to get more info about: