Hawthorne Driving School and Inglewood Drivers Ed Online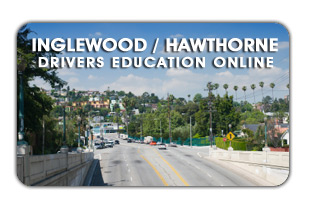 Locating a DMV approved and lower priced driving school course in Inglewood and Hawthorne is now as easy as 1-2-3 with Drivers Ed Direct's online drivers ed program! With most reputable driving schools now offering an online driving school alternative, students around Crenshaw, Hawthorne, and Inglewood can now complete their driver's ed requirement online. That's outstanding news for highschool teens from the Inglewood Unified School District and the Centinela Valley Union High School District who can now meet their CA DMV permit prerequisites without stepping foot outside of their Hawthorne or Inglewood home. Are you a Inglewood home-study student? Then this course is especially tailored for you! Our web driving school class is ideal because it works with your study schedule and allows you to obtain your Dept. of Motor Vehicles certificate without traveling to a physical classroom. Here's some schools in the West-Central LA area we are happily servicing:
Inglewood High School
City Honors High School
Hillcrest Continuation High School
Morningside High School
Hawthorne High School
Lawndale High School
Leuzinger High School
Lloyde Continuation High School
Crenshaw High School (LAUSD)
Crenshaw Arts/Tech Charter High (C.A.T.C.H.)
St. Mary's Academy
Washington Preparatory High School
Westchester High School
A Smart Inglewood Driving School Choice for Today's Economy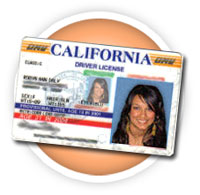 Why is Drivers Ed Direct growing so rapidly around Inglewood, Hawthorne, and all of Los Angeles county? It's simple: we know that price AND quality matter most when it comes to an online driver's education program. Let's be honest, Parents want to know their child is actually learning the rules of the road, not just dozing off and sleeping during their driver ed classes. At the same time, they don't want to pay an arm and a leg for their teen's driver education. And the majority of teens simply can't wait to get their permit and want a course that is easy to use and helps them pass their DMV tests. Well, at DriversEdDirect.com we have everyone's best interest in mind. Parents will love that our course is DMV approved, yet goes well above and beyond the basic DMV requirements when it comes to educating our students. And with our ability to deliver our course via the internet, we can truly keep our prices nice and low. And tees, we didn't forget about you either! We make our course easy to stomach with lessons, interactive videos, and FREE DMV practice tests to help you pass your DMV permit test the first time!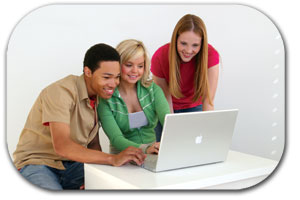 We recognize that Hawthorne and Inglewood high students want to get a learners permit as soon as they turn 15 ½ so they can obtain a driver license the day of their 16th birthday. Likewise, we realize that Inglewood parents want their child to be tremendously educated and well primed before they begin their driver's training. No worries, Drivers Ed Direct has you covered! Our highly acclaimed and DMV Approved online driver's ed class includes:
It's the course you can take from anywhere you can get online in Hawthorne, Inglewood, or anywhere in California: at home, at school, or even when you're away on vacation. Or do it between multiple locations by saving your progress as you go, doing the course whenever or wherever you please!
Get access to supplemental traffic education resources and tools, for FREE. Check out free online videos, driving simulation games, drunk-driver resources, online rewards programs, much more!
Our driving school course is not borrowed from another second rate driving school in Hawthorne or Inglewood. We fashioned it from scratch and had it carefully assessed and APPROVED by the Inglewood DMV, Hawthorne DMV, and all other Los Angeles DMVs. Ask other central LA area driving schools if they developed their own unique drivers education curriculum... you won't like their answer!
Want to gain access to DMV practice tests designed to help you pass your permit test.. FOR ABSOLUTELY FREE? That's right, included in the purchase price of our online driver ed course you get all of our practice DMV multiple choice tests for FREE - we will never charge you an additional $15 fee to use our tests.
What are you waiting for? If you are a teen in Inglewood, Hawthorne, Lawndale, Crenshaw, Hyde Park, Windsor Hills, or Westmont - go to drivers ed online and start your free course trial right now to experience the driving school everyone is talking about!
Hawthorne Driving School Resources:
Added Driving School Topics:

With DrivingLinks.com you will get access to everything driving, from Department of Motor Vehicle help to traffic school information. Teen driving resources for new drivers are also available.
Try Driving-Links to get more info about: