West LA and Santa Monica Driving School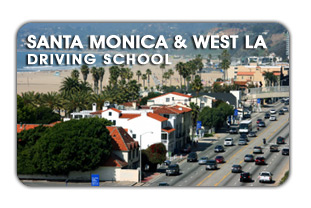 Your pursuit of a local, well-respected, and priced-right driving school in the West Los Angeles area is finally finished! Drivers Ed Direct's CA licensed drivers education has always been successful with our state wide online driver's ed classes, but now students in Santa Monica and West L.A. can also take advantage of our full service driving school experience when signing up for our state of the art behind the wheel driver lessons. This is music to the ears of students attending high school in the Santa Monica-Malibu Unified School District (SMMUSD), Los Angeles Unified School District (LAUSD) as well as teens enrolled in any of the many private schools in Brentwood, Santa Monica, and West Los Angeles. Now they, along with homeschool students, can fulfill DMV driver training requirements by using California's expert driving school: Drivers Ed Direct! Find your high school or learning center to see if you to can enjoy the benefits of our rewarding driving school program:



West Los Angeles Driving School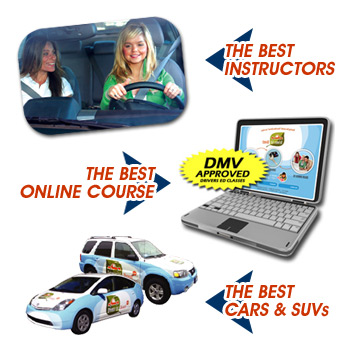 University Senior High School (LAUSD)
Archer School for Girls
Milken Community High School
Renaissance Academy
New Roads High School
Windward School
Poseidon School
Westview
Santa Monica Driving Schools
Santa Monica High School
Olympic High School
Concord High School
Century High School
Crossroads School
Santa Monica Montessori School
St. Monica Catholic High School
Brentwood Driver Education
Brentwood School (High School Campus)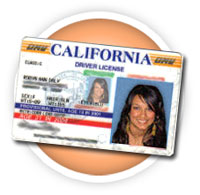 Santa Monica Driving School | West LA Driving School
If you are just about to turn 15½ and are in the West LA or Santa Monica area, then you are qualified to receive the training services of Drivers Ed Direct's DMV Licensed teen driving school. Our on-line driver ed class, when completed, earns future drivers an official DMV drivers ed certificate of completion. In addition, if you currently live in or near our vehicle training area, our first-class driver training lessons are suited to safely teaching you how to operate a motor vehicle and help you secure your 'Gold Completion Certificate' needed to take your drive test at the Santa Monica DMV. As soon as you have gained both DMV completion certificates, not only will you will be a well-prepared young driver, you will be all set to go to the Santa Monica DMV or Culver City DMV and pass your drivers license traffic test. Use our course to get all the plusses:



Our online classes are approved by all area West Los Angeles DMVs! Stay away from the royal driving school irritation of signing up for a course that is not West LA DMV approved!
You can try our on-line course without charge, pending the final exam, with the free-trial option. We want you to see what you're paying for before you give us a cent or even a credit card number; how many other driving schools can say that?
The drivers education portion of our services is 100% online. That means you can complete all the requisites you need for your learner's permit without leaving home, school, the library, or anywhere else you can get online!
West LA teens appreciate that we don't serve up a boring, regurgitation of the California driver handbook. Instead we cover the handbook thoughtfully, in our own words and use lessons, dynamic exams, and provide FREE DMV test questions that you won't find on the DMV website!





West LA High school students have their pick of taking lessons in a Toyota Prius or a Hybrid SUV - whichever way, all of our driving training vehicles are equipped to the max with a plethora of optional safety features
We take on only the top instructors for our training team; your teenage child will be in good hands on every 2-hour lesson as they are paired one on one with a soundly trained, background checked, and patient instructor. Drivers Ed Direct is the safe way in West LA!
Avoid the royal stress of waiting several weeks before scheduling your first lesson. We get calls from frustrated parents all the time who can't find a driving school with enough instructors and vehicles to accommodate their busy schedule. At Drivers Ed Direct, we have dozens of trained instructors and several instructional vehicles situated throughout the greater West Los Angeles, area ready to service you ASAP!
Take driving lessons tailored to your son or daughter's specific needs; we teach residential driving, maneuvering in parking lots, driving in traffic, highway driving, navigating LA's canyons, and freeway instruction - each lesson has a unique lesson plan
So if you are a Santa Monica High School student, West L.A. student, or Brentwood School student, let Drivers Ed Direct give you a safe way to meet your DMV drivers school requirement!
Santa Monica Driving School Resources:

With DrivingLinks.com you get a safe way to access online Santa Monica DMV forms, Santa Monica driver handbooks, Brentwood driver tips, and more. Also get help with Sawtelle vehicle registrations, West LA vehicle records, and Santa Monica permits.
Try DrivingLinks.com to find more info about: