Pacific Palisades and Malibu Driving School Online with Drivers Ed Direct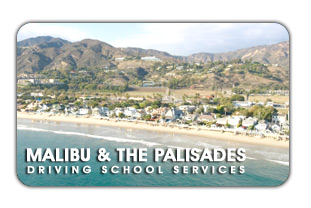 Your quest for a neighborhood owned, nicely priced, and expert driving school in the Malibu area is finally finished! Drivers Ed Direct's California licensed driving school has always provided Internet driver ed classes to high school students in Pacific Palisades and Malibu, but now you can get the complete driving school experience when you sign up for our pioneering hybrid-powered in-car driving lessons. This is great news for new drivers everywhere in the Santa Monica-Malibu Unified School District (SMMUSD), teens living in Malibu who attend private school, and home-schooled independent study teenagers. They can all meet their DMV licensing and learner permit requirements with the top CA driving school: Drivers Ed Direct! Here's some of the area high schools where hundreds of students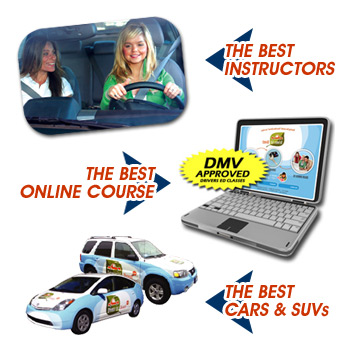 have already reaped the benefits of our driving school program:



Malibu Driving School for:
Malibu High School (MHS)
30215 Morning View Drive
Malibu, CA 90265
Pacific Palisades Driver Ed for:
Palisades Charter High School
15777 Bowdoin Street
Pacific Palisades, CA 90272



Temescal Canyon High School
777 Temescal Canyon Rd
Pacific Plsds, CA 90272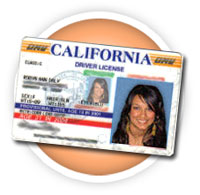 Malibu Driving School | Pacific Palisades Driving School
If you are nearly 15½ years old and live in the Pacific Palisades or Malibu area, you are eligible to receive the benefits of Drivers Ed Direct's California's Best driving school services. Our on line DMV Approved driver's instruction course gets students an official DMV driver ed completion certificate and, if you reside in our behind the wheel training area, our superior driver training lessons are perfect for safely teaching you how to drive and earn your 'Gold Certificate' needed to take your DMV drive test. Once you have both DMV certificates, not only will you will be a safely-trained new driver, you will be ready to go to the Santa Monica DMV or Culver City DMV and take your driver license road test. Get all the perks:



Our course is CA approved by all area DMVs, including the Santa Monica DMV Office and the Culver City DMV! Avoid the royal driving school frustration of taking a course that is not DMV approved!
Pacific Palisades and Malibu students will appreciate our motivating lessons, real-time exams, and FREE DMV test questions for their upcoming DMV test
Take our online course for free, up until the final exam, with our free-trial option from anywhere in Malibu, the Palisades, Topanga, or any city you can get on the web
Take in the online course information at your own speed by doing the course in small or large portions. In addition, you can go back and revisit former chapters at anytime!





We select only the top instructors for your child and your son or daughter will perform every 2-hour lesson with a well trained, background-screened, patient, and good-natured male or female instructor. We're the safe way in Malibu to learn to drive!
High school drivers have their choice of carrying out lessons in a Prius car or a Hybrid SUV - both ways, all of our driver education vehicles are well-equipped with a bundle of extra safety features
Take driving lessons built specifically for small neighborhoods, parking lots, busy street driving, highway driving, driving in canyons, and freeway driving - each lesson has a distinctive lesson plan
Avoid the royal aggravation of having to wait months before getting a lesson scheduled. We can help service your hectic schedule with over 22 great instructors, both female and male. We also have several instructional vehicles located throughout the greater west Los Angeles area ready to service you.
So if you are a Malibu High School student or Pacific Charter student, let Drivers Ed Direct give you a safe way to fulfill your driving school requirements!
Malibu Driving School Resources:

With DrivingLinks.com you get a safe way to access online DMV forms, Malibu driving handbooks, Palisades driving tips, and more. They can also help you with learner permits, vehicle registrations, and vehicles records.
Try DrivingLinks.com to find more info about: