Moorpark and Simi Valley Driving School with Drivers Ed Direct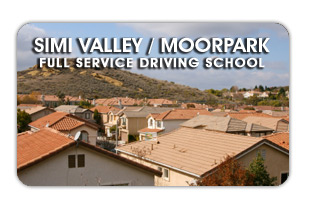 Your search for a locally owned, reasonably priced, and unequaled driving school in the Simi Valley is finally over! Drivers Ed Direct's Department of Motor Vehicles licensed driving school has always supplied approved on-line driver education classes to students in Moorpark, Simi Valley, Bardsdale, Fillmore, and Santa Susana. Now get the entire driver school package with our industry best in car driving lessons. This is well received news for soon to be drivers from the Simi Valley Unified School District, Moorpark Unified School District, and Independent Study Programs who can now fulfill both their licensing and permit requirements with the best full service driving school: Drivers Ed Direct! Check out some of the Simi area high schools where students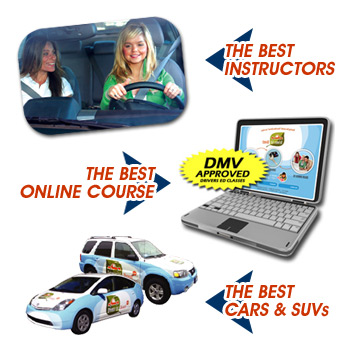 have already been able to take advantage of DriversEdDirect.com's internet courses and driving lessons:
Simi Valley Drivers Education
Moorpark Driver Ed Online
Moorpark High School
4500 Tierra Rejada Rd., 93021
Community High School
5700 Condor Drive, 93021
Fillmore Driving School Classes
Fillmore High School
555 Central Avenue, 93015
Fillmore Community HS
532 A Street, 93015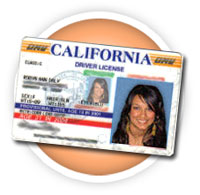 Simi Valley Full Service Driving School | Simi, Moorpark, Fillmore, & Santa Susana
If you are about to turn 15½ and attend public, private, or independent study high schools in Moorpark, Simi Valley, or Fillmore then you can reap the rewards of Drivers Ed Direct's CA Best driving school. Our online DMV Approved drivers education course gets you your CA driver's ed completion certificate and, if you live in our training area, our top-rate driving lessons are just what you need to earn your official DMV drivers training certificate. Once you have both your driver ed certificate and your driving training certificate, you will be a well trained young driver and are ready to go to the Simi Valley DMV and take your driver's license test. Get all the rewards:
So if you are a sophomore, junior, or senior high school student, or even a non-driving adult living in Moorpark, Fillmore, Simi Valley, Santa Susana, or Bardsdale - let Drivers Ed Direct provide you with a safe way to fulfill your drivers training and driver education requirements!
Simi Driving School Resources:

With DrivingLinks.com you get direct links to DMV applications, state driving handbooks, defensive driving tips, and more. They can also help you with permits, registrations, and vehicles sales.
Try DrivingLinks.com to find more info about: