Santa Clarita, Valencia, and Newhall Driving School Services Done The Right Way!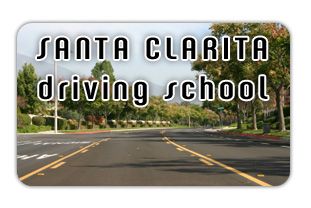 Finding a local, low priced, and high-quality driving school in the Santa Clarita Valley has never been so trouble-free. The California Department of Motor Vehicles has licensed Drivers Ed Direct's driving school and approved their all-encompassing online drivers education course for the Newhall, Castaic, Stevenson Ranch, Valencia, and all of the Santa Clarita Valley! This is outstanding news for secondary school students from the William S. Hart High School District who can now finish their CA driver's education requirements entirely online with our Santa Clarita driving school course. If you do home-school in Santa Clarita or Valencia, you are also eligible to use our internet driving education course to earn your drivers ed certificate. Students from these area high schools have been enjoying Drivers Ed Direct's online courses and behind the wheel driver's training for years: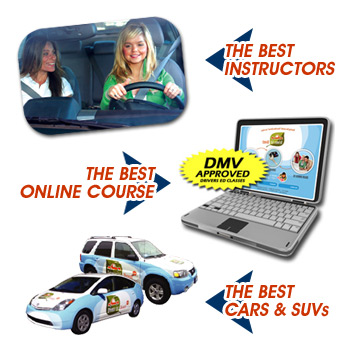 Santa Clarita Drivers Ed Online
Golden Valley High School
Santa Clarita, CA 91321

Academy of the Canyons HS
Santa Clarita, CA 91355

Bowman High School
Santa Clarita, CA 91350

Newhall Driving Education
Hart High School
Newhall, CA 91321


Valencia, California Driver's Ed
Valencia High School
Valencia, CA 91355


Stevenson Ranch Driving School
West Ranch High School
Stevenson Ranch, CA 91381


Saugus Driving School
Saugus High School
Saugus, CA 91350
Canyon Country Driver Ed
Canyon High School
Canyon Country, CA 91351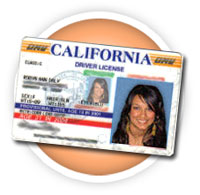 Santa Clarita Valley Full Service Driving School
If you attend one of the area high schools in Valencia, Saugus, or Newhall then you can take advantage of Drivers Ed Direct's full service driving school. Use our one-of-a-kind online driving education course to earn your CA drivers ed certificate and take our DMV licensed driving lessons to earn your drivers training certificate. With these two certificates you get a great education, first class driving instruction, and everything the DMV requires to earn your learner's permit and driver's license. Get all the benefits:



Our drivers ed course is done the right way: DMV approved by the Newhall Dmv Office and ALL other California DMVs
Valencia and Santa Clarita students will love our lessons, interactive questions, and FREE DMV practice tests
Our on line driving school class can be taken from anywhere in Saugus, Stevenson Ranch, Newhall, or any city in California
Learn at your own pace by saving your work online as you go. Get complete access to the entire course so you can go back and review previous lessons at anytime!



Our Santa Clarita driving lessons feature the best instructors in the business: choose both highly trained, professional, and friendly female or male driving instructors
We not only offer training vehicles that are safe and Hybrid powered, we offer the option of taking lessons in a car OR SUV
Each lesson is taught with a carefully developed curriculum. We have curriculums for residential driving, city street driving, freeway driving, canyon driving, and DMV driving test preparation
We are ready to cater to your schedule with over 20 outstanding instructors and numerous training vehicles positioned all throughout Los Angeles County and Ventura County. Now that's driving lessons done the right way.
So if you are a high school student or young adult living in Santa Clarita, Newhall, Stevenson Ranch, Valencia, Saugus, Castaic or the Canyon Country - let Drivers Ed Direct amaze you with our DMV approved online drivers ed course and industry best driving school lessons!
More Driving School Resources:

With DrivingLinks.com you will find online Newhall DMV forms, safe driving resources, defensive-driving classes, and more. They can also help you with driver license renewal, selling your auto, and finding driving help.
Try DrivingLinks.com to find more info about: