Drivers Education for Orange County Teens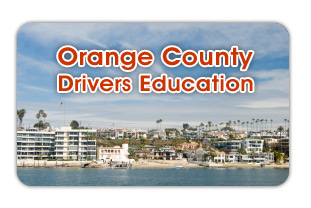 If you live in bustling Orange County, you know the importance of being able to earn your driver's license and the even greater importance of being a safe, confident, and knowledgeable driver. With Drivers Ed Direct's online Orange County Drivers Ed class, OC high school students can get the well-rounded driver's education they need to learn the rules of the road and better understand why driving is a privilege that shouldn't be taken lightly. Our Internet Orange County driving school course is OC DMV approved and is exactly what you need to fulfill your California drivers education requirement. So join THOUSANDS of OC teens and get started on the driver's ed course Orange County parents and teens love! Here's some cities in your neighborhood we have been servicing for years:
Orange County Drivers Ed for Everyone!
No matter if you live in South Orange County, Central Orange County, or North Orange County - we've got driver's ed classes for teens everywhere. Whether you're a home school student or a traditional high school student, our course is for you. How does it work? Simple, just follow these simple steps for getting your license:
Find Other Driving Schools:

With DrivingLinks.com you will be able to link to internet Department of Motor Vehicles forms, online appointment scheduling, and driver's license resources.
Try DrivingLinks.com to find more info about: