Santa Ana, Garden Grove, and Huntington Beach Driver's Ed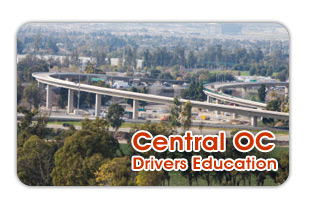 Locating a California DMV approved and low-priced driving school course in the Central part of Orange County is now very trouble-free because the Department of Motor Vehicles has approved Drivers Ed Direct's respected online drivers ed class for cities like Newport Beach, Santa Ana, and all surrounding areas! That's wonderful news for high school students from the Santa Ana Unified School District, the Garden Grove Unified School District, Huntington Beach Union High School District , and Los Alamitos School District. This is also a huge advantage for teens attending schools in the Orange Unified School District, Tustin Unified School District, and Newport - Mesa Unified School District who can now fulfill their DMV driver education requirements totally from the comfort of home. Are you a home study correspondence student in Tustin, the City of Orange, or Seal Beach? If so, our online driving school classes also meet all of your California permit needs! Not convinced that online drivers education is the right choice for you? Here's just an idea of some of the cities and high-schools we provide online classes for:
Santa Ana Drivers Ed Classes
Mater Dei High School (MDHS)
Valley High School (VHS)
Santa Ana High School (SAHS)
Saddleback High School (SHS)
Century HighSchool (CHS)
Godinez Fundamental High School (GFHS)
Segerstrom Fundamental High School (SFHS)
Cesar E. Chavez High (CCHS)
Garden Grove Area Drivers Ed
Bolsa Grande High School - BGHS
Garden Grove High School - GGHS
Rancho Alamitos High School - RAHS
Westminster High School - WHS
Santiago High - SHS
Pacifica High School - PHS
Tustin Driving School Classes
Arnold O. Beckman High School
Foothill High School ~ FHS
Hillview High School ~ HHS
Tustin High School ~ THS
Huntington Beach Online Drivers Ed
Huntington Beach HS (HBHS)
Edison High School (EHS)
Marina Senior High School (MHS)
Fountain Valley High School (FVHS)
Westminster High School (WHS)
Ocean View High School (OVHS)
City of Orange Driving Education
Canyon HS - CHS
El Modena High - EMHS
Orange High School - OHS
Villa Park High School - VPHS
New Port Beach & Mesa Area Schools
Corona del Mar High School ~ CDMHS
Costa Mesa High ~ CMHS
Estancia HS ~ EHS
Newport Harbor High School ~ NPHHS
Early College High School ~ ECHS
Seal Beach Driving School
Los Alamitos High School ~ LAHS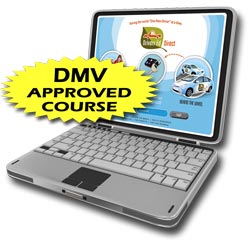 We know that teens don't want to spend 4 Saturday's stuck in a stuffy drivers ed classroom. We do know that Santa Ana and Garden Grove high-school students want their learner permit the day they turn 15½ so they can pass their DMV drive test the minute they turn sixteen. And from an involved parent's viewpoint, we appreciate the need to provide an outstanding and effective curriculum that will seriously prepare teens for the rules of the road. Don't worry, Drivers Ed Direct is keeping both parents and their teens happy! Check out our highly commended and California DMV Approved internet driver's ed course features:


The most user-friendly drivers ed course available! Take our course from anywhere in Newport Beach, Seal Beach, Huntington Beach or beyond - all you need is access to a DSL, Cable, Dial-Up or WiFi connection and you are good to go! Not to mention our course was designed with teen users in mind - it's easy to use and utilizes interactive lessons.



Enjoy practice DMV tests at no additional charge.. You heard correct, with our on-line program you get all of our CA DMV practice tests for FREE just for being our customer.



Browse our awesome pool of supplemental drivers ed resources. Check out online videos, online games, drunk driver stats, fun contests, friend referral prizes, and much more!



Our Orange County course is not a copy-cat version of another course (like many other OC driving schools). We wrote and developed our course with the help of a state driving safety consultant and had it painstakingly reviewed and APPROVED by the CA DMV. Rest assured that you are getting a high quality course!
If you're a soon to be driver in Santa Ana, Garden Grove, Tustin, Huntington Beach, Seal Beach, Mesa, Newport Beach, or Orange...don't wait! Start a free trial TODAY and see what Drivers Ed Direct is all about!
OC Driving Schools:

With DrivingLinks.com you get access to OC DMV hand books, OC DMV resources, city traffic resources and more. They can also help you with license renewal, auto insurance, and shopping for cars.
Try Driving-Links to get more info about: