Drivers Ed Online for Anaheim, Fullerton, Buena Park and all of Orange County!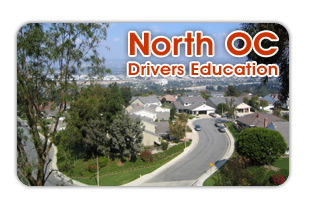 Finding a DMV approved and fair priced drivers education course in Anaheim, Fullerton, Buena Park and surrounding areas is now very simple because the CA Department of Motor Vehicles has approved DriversEdDirect.com's definitive online driver ed course for the greater North Orange County area of California! That's much needed news for highschool teens from the Placentia - Yorba Linda Unified School District, the Anaheim City School District, Anaheim Union High School District, and Centralia School District. This is also great news for teens attending schools in the Magnolia School District, Orange Unified School District, and Savanna School District who can now meet their DMV drivers education requirements completely from the convenience of home. If you go to high school in the Buena Park School District or Fullerton Joint Union High School District you are also in luck - our Internet driving schools meet all of your permit needs! Not sure if online drivers ed is right for you? Here's just a sample of some of the drivers ed courses and high schools we offer services to:
Buena Park Drivers Education
Buena Park High School
Hope HS
Fullerton Drivers Ed
Fullerton Union High School
La Sierra High School
Sunny Hills High School
Troy High School
La Vista High School
La Habra Online Driving School
La Habra High School
Sonora High School
Cypress Driving School Classes
Cypress HighSchool
Oxford Academy
Anaheim Online Drivers Ed
Anaheim Senior High
Magnolia High
Savanna High School
Katella High
Loara HS
Western High School
Yorba Linda - Placentia Driver Ed
El Camino Real HS
Valencia High
Esperanza High School
El Dorado HighSchool
La Entrada High
Yorba Linda HS
La Palma On line Drivers Ed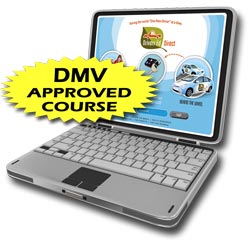 Are you dreading sitting in an old, outdated classroom - listening to an uninterested educator drone on about drivers safety and showing you VHS tapes from the 1970's? Why not take your driver's ed class online? We get it - Anaheim high school teens want their learner permit as soon as they are 15� so they can take their drive test the day they turn 16. And from a concerned parent's standpoint, we understand that we have to do an exceptional job educating our teen students so they will be truly knowledgeable and ready for the road. Don't worry, Drivers Ed Direct has both teenagers and their parents covered! Check out our highly applauded and CA DMV Approved online driver's education course highlights:
The most convenient drivers ed course available! Take our online course from any location that you can get a DSL, Cable, Dial-Up or WiFi connection: at home, at high school, a restaurant, or a friend's house. Or break your course up between several locations by saving your work along the way, logging out as frequently as you want.
Want to practice for your permit test with unlimited DMV practice tests.. FOR NO ADDITIONAL FEES? That's right, with our online course you get all of our practice CA DMV tests for FREE - we will never surprise you with an extra $9.95 charge to access our tests
Get complementary access to supplemental driving education learning tools. Access resources such as online videos (see us on NBC and Dr. Phil), driving games, drunk driver awareness programs, online teen contests, friend referral bonuses, and much, much, more!
Our North Orange County course is not "on loan" from another Fullerton, Buena Park, or Anaheim driving school. We designed and developed it ourselves and had it carefully reviewed and APPROVED by the California DMV. Ask other Orange County driving schools if they have their own in-house drivers ed curriculum... you will be very surprised!
Start our free trial online today to see why thousands of teens from cities like Anaheim, Fullerton, La Habra, Buena Park, Yorba Linda, La Palma, and Cypress have made Drivers Ed Direct their driving school!
Orange County Driving Schools Info:

With DrivingLinks.com you will get access to Orange County DMV hand-books, Local OC DMV websites, city specific driving resources and more. They can also help you with vehicle registration, car insurance, and car buying.
Try Driving-Links to get more info about: