Drivers Education for Irvine, Fountain Valley, Laguna Beach and More!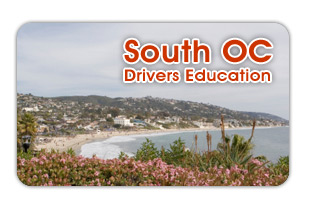 Get a CA approved driving school course that is high quality and low priced for the southern part of Orange County. That's right, the California Department of Motor Vehicles has approved Drivers Ed Direct's industry leading and easy to use online drivers education course for the greater OC area, including all areas of Irvine, Dana Point, Mission Viejo, San Clemente and more! That's great news for soon-to-be new drivers from the Irvine Unified School District, the Laguna Beach Unified School District, and the Capistrano Unified School District. Likewise, future teen drivers from schools in the Saddleback Valley Unified School District and Los Alamitos School District can now complete their California driver's ed requirements wholly from the comfort of their OC home. Are you a home school correspondence teen in Southern OC? If so, our online traffic safety classes also meet all of your CA learner's permit needs! Not sure that Drivers Ed Direct's online course is the right choice for you? Here's just an idea of locations and highschools we continue to provide drivers ed for:
Irvine Drivers Ed Classes
Irvine High School
Crean Lutheran High School
St Michael the Archangel Academy - SMAA
Northwood High School
University High School
Woodbridge High School
Creekside High School
Laguna Beach Driver Education
Dana Point Driving School
Lake Forest Driving Education Classes
Aliso Viejo Online Drivers Ed
Mission Viejo Drivers Ed
Capistrano Valley High School
Rancho Santa Margarita Driver's Ed
San Clemente Drivers Education
San Juan Capistrano Driving Schools
San Juan Hills High School
Fountain Valley Driver Ed
Fountain Valley High School
Valley Vista High School
Los Amigos High School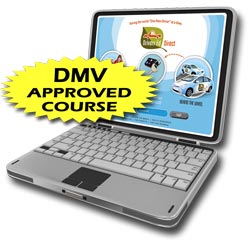 We know that Dana Point, Fountain Valley, and Capistrano Valley high school students don't want to waste four Saturday's crammed in a stuffy drivers ed classroom trying to learn the rules of the road watching videos from 1982. Likewise, we know that parents don't want their teens in a class where they zone out, get distracted by other students, and don't learn a thing about traffic safety. Drivers Ed Direct is doing it's best to revolutionize the drivers education industry by replacing boring, poorly taught classrooms with enticing, interactive and unquestionably educational online drivers ed course - and we're keeping both parents and teens happy in the process! Here's some advantageous features of our stimulating online drivers ed course, now available throughout all of Orange County (including Aliso Viejo, Rancho Santa Margarita, Lake Forest, etc.):


Easy to use and understand online course. We didn't hold back on the creation of our online course. Instead of just presenting a regurgitation of the CA DMV handbook, our course makes the handbook material understandable and provides additional explanations, tutorials, interactive driving questions, bonus driving stats, and much more. Plus, students rave about our user interface and how straightforward and easy it is to use.



We want to educate you AND help you pass your DMV test. That's why we give you UNLIMITED DMV practice tests for absolutely free. We won't charge you anything additional (like most driving schools) because we hope you pass your DMV permit test the first time.



We have "Baked Potato" Customer Service - It's Fully Loaded. Got a question? Sure, we have an online FAQ page, online help pages, and outstanding email support. But we also know that sometimes you like to talk to a real, living and breathing person when you have a question. Our 800-number is always at your fingertips - give us a call, we love to help.



Our Irvine drivers ed online course is not a duplicated or borrowed version of another driving school's course (like most other OC driving schools). We composed and developed our course with the help of a CA state traffic safety consultant. Then we had it scrupulously evaluated and APPROVED by the CA DMV over several months. Rest assured that you are getting the highest quality drivers ed course you will find in the OC!
If you're in high school in Irvine, Mission Viejo, Dana Point, Laguna Beach, Rancho Santa Margarita, San Clemente, Fountain Valley, or other parts of the south OC you need to see our free trial - try it today for FREE!
Orange Cnty Driving Classes:

DrivingLinks.com: Find online driving school, traffic school, DMV license, DMV vehicle registration, and DMV forms.