What Do I Need To Do?
The DMV has set forth a set of rules and procedures designed to make new drivers educated and road ready before they start driving on our public roadways. The graduated drivers license program has helped thousands of teens in Northern California become a relatively safer group of drivers than teens just 20 years ago. In order to earn a license, teens must successfully complete the following:
Complete drivers education
Pass a written road rules test at the CA DMV
Take drivers training (in-car driving lessons)
Practice 50 hours minimum with their parents
Pass a driving examination at the DMV
Drivers Ed Direct, a licensed driving school in Yreka and all of California, has the Online drivers ed class that can help you satisfy your drivers education requirement in full.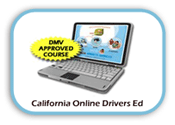 Free DMV Practice Written Tests
In addition to our outstanding, Online drivers education program, we also offer our students practice DMV tests at no additional costs. Our sample DMV tests are different than the small set of example tests you can get from the Yreka Department of Motor Vehicles or from the official Siskiyou County DMV website. Our practice test questions are made from our database of over 150 DMV test answers and questions. If you want to succeed on your DMV test the first time, come to Drivers Ed Direct: the best driving school in Northern California.
Why You Should Skip the Drivers Ed Classroom in Yreka
You have two choices when enrolling in drivers education in Yreka, CA: taking drivers ed online or attending a 30-hr classroom course. Obviously, the easiest way to get your learner's permit is with online drivers education. What a lot of people don't know, however, is that online drivers ed also prepares student better, according to a 2003 DMV study. It's no wonder the DMV's study came to such a conclusion. Online driver education comes loaded with interactive lessons, free practice tests, and the ability go at your own pace with unlimited logins. If you live anywhere in Siskiyou County and attend Yreka High School or Yreka SDA Christian School, then online drivers education is the wise choice for fulfilling your Yreka, California Department of Motor Vehicles Requirement.

Department of Motor Vehicles Approved Drivers Education
Taking drivers ed online in Siskiyou County is easy; the hard part is finding an online course that meets the DMV's rigorous approval standards. Drivers Ed Direct is proud to offer a Online course that is not only highly educational, it is also one of the few online course recognized and approved by the California DMV. Since the course is online, not students anywhere in Shasta Lake, Redding, Anderson, Arcata, Eureka, Red Bluff, Fortuna, and Susanville can get an approved course without having to travel anywhere.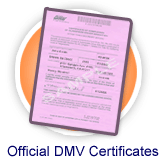 Siskiyou County Driver Education
Online Drivers Ed is the online solution for teens who are seeking a way to complete the requirement, but not have to attend a classroom course. A teen who attends Yreka High School or Yreka SDA Christian School or lives in Yreka is eligible to take our course. If parents are worried that a teacher will not be in attendance during the online experience, parents or teens can call the customer service center when they need help. We have live representatives, waiting to assist you.
Siskiyou County Drivers Ed - Priced Low - No Coupons Needed!
Online drivers education can be highly educational without costing an arm and a leg. Our online course will save you money in many ways:
You won't have to drive back and forth to a classroom somewhere in Siskiyou County
Our course is 100% online; there are no books or video to buy
We have low overhead so we can charge you a low low price; we will even price match any other DMV approved course in Northern California!
Our course doesn't expire, so you never have to worry about paying twice for the same course
.
Now you see why our high quality, lowest priced drivers ed course is the preferred course for students at Yreka High School or Yreka SDA Christian School.
---
Preserving Your Driving Record in Northern California
Being a perfect driver can be challenging, and even the most careful driver is susceptible to the dreaded traffic ticket. In the even that you are cited for speeding in Yreka or pulled over for running a red light in Northern California, TrafficSchool.com can help ease your pain. Sure, no one wants to go to traffic school, but if you have to go to traffic school (and you will want to, in order to avoid having the ticket go on your DMV driving record), TrafficSchool.com makes it as easy as possible by offering everything online and making the material easy to understand and the final exam easy to pass. Check out their Siskiyou County Approved trafficschool class today!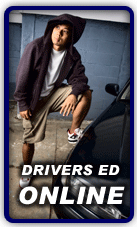 Not From Yreka?
Looking for the leading driving school in Yreka, Shasta Lake, Redding, Anderson, Arcata, Eureka, Red Bluff, Fortuna, and Susanville? Look no further! DriversEdDirect.com is your complete Online solution for fulfilling your drivers ed requirement. Even if you don't live in Siskiyou County, our drivers education is the best there is. The truth is, our online driver's education program is approved for all of California. No matter what county or city you call home, we can help you earn your practice permit the easy, online way.
More Driving Help for Drivers in Yreka

Looking for more than just drivers education? At DrivingLinks.com, residents of Northern California can find a lot of helpful driving information. Things you can accomplish online include downloading California DMV forms, registering for traffic school for your Yreka traffic ticket, reading the latest driving laws, and more. Their website is free to browse and will save Siskiyou County drivers save time and money!