How Drivers Ed Works in the State of California
It's amazing how may teens and parents in Fresno come to us, confused about the driver's licensing process in Fresno County. It's really a simple process once the steps are clearly laid out. Here are the general steps one should take to earn a license in the San Joaquin Valley:
Sign up for our Information Packed drivers education class sometime before you turn 15½
Pass our online program to earn a completion certificate for the Fresno DMV
Take and pass your test at the DMV to earn your learner permit
Take lessons with a local Fresno driving school and practice for 6 months with your permit
After 6 months of practice and when you are at least 16, go the DMV to pass your driving test.
Pass your drive test and go home with your provisional license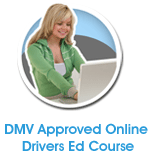 Fresno Driver's Ed
Teens who live in the San Joaquin Valley or attend Bullard High School, Central High School East Campus, Central High School West Campus, Clovis North High School, Clovis West High School, Edison High School, DeWolf High School, Duncan Polytechnical High School, Fresno High School, Hoover High School, McLane High School, Roosevelt High School, San Joaquin Memorial High School, Sunnyside High School, University High School, Washington Union High School, Crescent View Charter High Schools, Academy For New Americans, Carter G. Woodson Public Charter, Central Unified Alternative/opportunity, Design Science Early College High School, Erma Duncan Polytechnical High School, Fresno County Community, Fresno Prep Academy, J. E. Young Academic Center, New Millennium Charter, School Of Unlimited Learning, Sierra Charter, Teilman Community Day, Valley Preparatory Academy Charter, W.e.b. Dubois Public Charter, West Park Charter Academy, Central Valley Christian Academy, Emmanuel Learning Center, Faith Baptist Academy, Fresno Adventist Academy, Koinonia Christian School, Souls Harbor Christian Academy, Truth Tabernacle Christian, School, World Harvest Christian Academy, Fresno Christian High School, St. Anthony's School or Sacred Heart School, are eligible for Fresno Driver Education program. To prepare for your written test, a teen must complete a drivers education course. For additional preparation, a good idea would be fore the teen to study a California Driver Handbook.
Department of Motor Vehicles Approved Drivers Education
Searching for an approved drivers education course in Fresno is a good starting point for any teen looking to earn their California driver's license. If students do not take a CA DMV Approved drivers ed program, they will not be allowed to earn their learner permit when they go to the Fresno DMV to take their written test. Our Information Packed drivers ed is the ideal solution for any age appropriate high school student (at least 15½) within Fresno County.
Easy to Understand Drivers Education for Fresno Students
When it comes to fulfilling your drivers education requirement in Fresno County, it doesn't get any easier than with Drivers Ed Direct's Information Packed driver's ed program. Our class is entirely online and can be completed entirely from the serenity and comfort of your own Fresno home. So sit back, relax, and enjoy the highest quality and most convenient course throughout the San Joaquin Valley.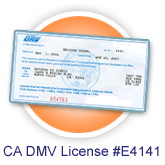 The Advantage of Taking Drivers Ed from Home in Fresno
Taking drivers education on the Internet has become the gold standard for teens in Fresno County wanting to earn a permit and learn the rules of the road as laid out by the California Department of Motor Vehicles. In fact, a CADMV study showed that teens receiving Internet computer based instruction actually retained information better and scored higher on their exit exams than students learning the same material in a classroom setting. Other of advantages of online instruction are also apparent, such as the huge low-cost benefit of taking drivers ed from home in Fresno. Whey spend the time and money on gas driving half way across the San Joaquin Valley when you can have a better education right from your own computer?
Low Cost Drivers Ed in Fresno
Here's our promise to Fresno parents: we will provide your son or daughter with the highest quality drivers education at a price that you can feel great about. In fact, our prices are so low that we are willing to price match with any of our competitors offering a California DMV Approved Drivers Ed Course. But before you give us or any other driving school in the San Joaquin Valley your money, do some research. Whether you read independent reviews on Yelp, customer feedback on Facebook, or simply visit our industry best website, you'll see why we are considered both the most affordable and the best quality driving school in Fresno County.
---
Not Going to High School in the San Joaquin Valley?
Looking for the leading driving school in Fresno, Clovis, Sanger, Selma, Kerman, Parlier, Kingsburg, Reedley, Madera, Dinuba, Orange Cove, Hanford, Lemoore, Mendota, Chowchilla, and Visalia? Look no further! DriversEdDirect.com is your complete Information Packed solution for fulfilling your drivers ed requirement. Even if you don't live in Fresno County, our drivers education is the best there is. The truth is, our online driver's education program is approved for all of California. No matter what county or city you call home, we can help you earn your practice permit the easy, online way.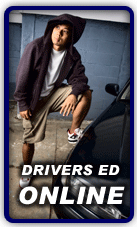 Fresno County Traffic School
Online traffic school is an excellent option for Fresno motorists looking for an inexpensive, Fresno County Approved, and highly convenient way to dismiss a traffic citation. TrafficSchool.com has been helping drivers throughout the San Joaquin Valley, in cities like Clovis, Sanger, Selma, Kerman, Parlier, Kingsburg, Reedley, Madera, Dinuba, Orange Cove, Hanford, Lemoore, Mendota, Chowchilla, and Visalia, dismiss traffic citation points for over 15 years! Choose the trusted leader in online traffic school and ensure that your driving record is kept in good order.
More Driving Resources for Fresno Teen Drivers

No matter if you are a new driver or a seasoned road warrior, DrivingLinks.com has the resources you need to make life on the road just a little bit easier. Learn traffic safety laws, enroll in Fresno County defensive driving classes, play interactive driving games, locate the Fresno DMV, and download DMV forms... get it all online without having to leave your home.