Free DMV Practice Tests
Trying to find sample driver's license tests online? Looking for examples of the DMV permit test? Drivers Ed Direct gives Monterey teens access to a wide variety of practice tests for free when they register for our On-line drivers education course. No matter where you live in Pacific Grove, Seaside, Marina, Salinas, Watsonville, Gonzales, Aptos, Capitola, Santa Cruz, Soquel, Scotts Valley, Hollister, Gilroy, Soledad, and Morgan Hill, you can take our example quizzes from anywhere. Since we offer an unlimited amount of tests, you can keep practicing for the real exam as many times as you need!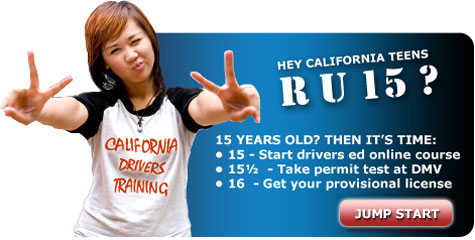 Monterey County Drivers Ed - Priced Low - No Coupons Needed!
Looking for low priced teen traffic school in Monterey? Look no further! At Drivers Ed Direct, our prices can't be beat. Are course is already low priced because it is online and doesn't require extra overhead like classrooms and books. Not to mention that we will gladly price match with any other online course that is also Monterey DMV Approved!
Why Drivers Ed Online?
Taking drivers education on the Internet has become the gold standard for teens in Monterey County wanting to earn a permit and learn the rules of the road as laid out by the California Department of Motor Vehicles. In fact, a CADMV study showed that teens receiving Internet computer based instruction actually retained information better and scored higher on their exit exams than students learning the same material in a classroom setting. Other of advantages of online instruction are also apparent, such as the huge low-cost benefit of taking drivers ed from home in Monterey. Whey spend the time and money on gas driving half way across Monterey Bay Area when you can have a better education right from your own computer?

Monterey Drivers Education
On-line Drivers Ed is a great base for teens to begin their path for driving. Students from Monterey High School, Santa Catalina, Trinity Christian High School or York School or live in Monterey can take the California DMV approved course to prepare them for the written permit exam. With DMV practice tests and a California DMV Handbook (you can pick one up from your local DMV or visit their website for a PDF version), your teen will learn information that can be applied for their drive test as well.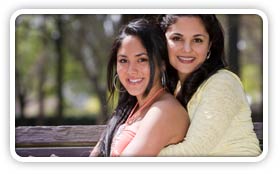 How Online Drivers Education Works
Not sure how to earn a driver's license? No matter where you live in Monterey County, from Monterey to Pacific Grove, Seaside, Marina, Salinas, Watsonville, Gonzales, Aptos, Capitola, Santa Cruz, Soquel, Scotts Valley, Hollister, Gilroy, Soledad, and Morgan Hill, the process is the same for all teenagers in the state of CA:
Enroll in our On-line drivers education class (100% online)
Complete drivers ed to earn a DMV certificate
Go to the DMV and pass a written permit test
Complete your drivers training requirement (driving school lessons and practice with parents)
Pass a driving test at a qualified DMV in Monterey County
.
If you are a student at Monterey High School, Santa Catalina, Trinity Christian High School or York School, then you can earn your permit at 15½ and a driver's license when you turn 16 (if all DMV requirements have been met).
On-line Drivers Ed for Monterey Teens
Skip the boring class and fulfill your Monterey drivers ed requirement with a computer instead with Drivers Ed Direct's 100% online course. Our On-line course is hands down the best course when it comes to ease of use and flexibility. Since our program is totally online, you can literally do it from anywhere, at anytime. Furthermore, you can log-on and log-off at anytime as you go through our course and we'll save your progress. So stay home, kick back, and learn the rules of the road from your Monterey County home.
---
Monterey County High School Driving Resources and Information Online

Unlike several years ago, today's driver can accomplish a lot of routine DMV related tasks from home without having to drive to the physical Monterey DMV office. Changing your address, ordering tags, downloading DMV applications, and scheduling appointments can all be done with a few clicks and key strokes. Checkout DrivingLinks.com today to see how the internet is making your life easier when it comes to driving.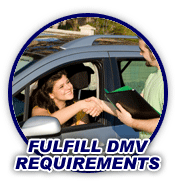 Monterey Bay Area Traffic Tickets
Were you driving a little too fast on a Monterey County highway and got caught by a Monterey police officer? Don't ignore your citation and let your driving record suffer. By completing a Monterey County approved traffic school course with TrafficSchool.com, you can have most moving violations removed from your driving records, helping you to keep your insurance rates from rising and your license from being suspended.
Learning to Drive Outside of Monterey Bay Area California
Not a resident of Monterey? Or maybe you are planning of moving outside of Monterey County soon and don't want to start drivers ed because you're concerned you'll have to do it all over again when you move into you're new home in another city. With Drivers Ed Direct, you get a drivers ed course that is approved across the entire state of California, so even if you change residences or move across county lines, you won't have to worry about your drivers ed course being lost. Since we're 100% online, you can pick up online from your new home without any down time or loss of course credit. We are the most convenient drivers education provider in Monterey Bay Area and beyond!