Popular Drivers Ed for Grover Beach Teens
When it comes to fulfilling your drivers education requirement in San Luis Obispo County, it doesn't get any easier than with Drivers Ed Direct's Popular driver's ed program. Our class is entirely online and can be completed entirely from the serenity and comfort of your own Grover Beach home. So sit back, relax, and enjoy the highest quality and most convenient course throughout the Central Coast.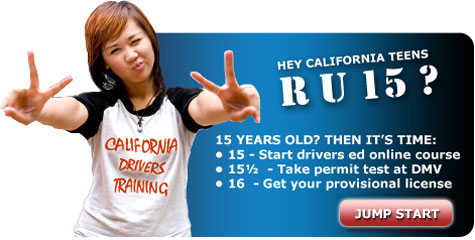 Affordable Drivers Education
Here's our promise to Grover Beach parents: we will provide your son or daughter with the highest quality drivers education at a price that you can feel great about. In fact, our prices are so low that we are willing to price match with any of our competitors offering a California DMV Approved Drivers Ed Course. But before you give us or any other driving school in the Central Coast your money, do some research. Whether you read independent reviews on Yelp, customer feedback on Facebook, or simply visit our industry best website, you'll see why we are considered both the most affordable and the best quality driving school in San Luis Obispo County.
How To Complete the Drivers Education Requirement in Grover Beach
How to fulfill the Grover Beach, CA drivers education requirement is often misunderstood, but in all reality, it is a quite simple process. In a nut shell, here's what a teenager needs to do in order to earn a learner permit:
Enroll in a California DMV drivers education course
Fulfill the course requirements and pass the course's final exam in order to earn a DMV drivers ed certificate
Take your drivers ed certificate to the nearest San Luis Obispo County DMV office
Pass a multiple choice exam at the DMV; you are allowed to miss up to 8 questions
If you pass, you get your picture taken and go home with a paper learner's license that day.
Please note: Before driving with your permit, you must first complete your first lesson with a licensed driving school.

Grover Beach, California Drivers Education Eligibility Requirements
The Drivers Ed Direct Popular drivers ed course can be taken by any teen in Grover Beach, Arroyo Grande, Pismo Beach, San Luis Obispo, Santa Maria, Morro Bay, Atascadero, Lompoc, Isla Vista, Goleta, Taft, Avenal, Santa Barbara, Coalinga, Wasco, and Carpinteria who is about to turn 15½ (the minimum age that you may take your permit test at the Grover Beach DMV). We recommend starting our DMV Approved drivers ed course sometime around your 15th birthday; that way you will be ready to go to the DMV when you turn 15½ and earn your learner's permit. Our course has been reviewed thoroughly by the Department of Motor Vehicles headquarters in Sacramento, CA and is approved for any age-eligible teens in the state looking to fulfill the drivers education requirement. So whether you are home schooled or attend Arroyo Grande High School, Coastal Christian School, Lopez High School, Nipomo High School, San Luis Obispo High School, Morro Bay High School, Pacific High School or Liberty Christian School, you can enroll in our course.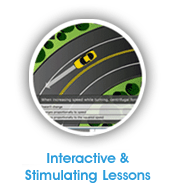 Grover Beach Driver Education
Popular Drivers Ed offers an online course that is approved for teens who live in Grover Beach. The Department of Motor Vehicles of California approved course can help teens with a strong start to their lifetime of driving. With reading and lessons, teens will retain important information that they will need in order to take their written test and rules of the road that they will need to pass their driving test. If you're unsure this is the course for you, try our no obligation ' try it before you buy it' option.
Why Grover Beach Teenagers Should Take Online Drivers Education
Here are some compelling reasons students in the Central Coast should take their drivers ed course online versus sitting in a boring classroom:
Online classes allow you to stay at your Grover Beach home
Online classes are more flexible and can be worked around your schedule
Our Popular driver ed class is highly affordable
A DMV study concluded that internet courses better prepare students than classroom courses for their permit exam
Our online program is continually updated and always fresh with recent driving information
---
Online Grover Beach DMV Help and Other Driving Resources

No matter if you are a new driver or a seasoned road warrior, DrivingLinks.com has the resources you need to make life on the road just a little bit easier. Learn traffic safety laws, enroll in San Luis Obispo County defensive driving classes, play interactive driving games, locate the Grover Beach DMV, and download DMV forms... get it all online without having to leave your home.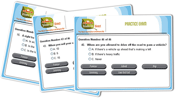 Learn To Drive Anywhere the Central Coast or Beyond!
Drivers Ed Direct is not only the top driving school in the Central Coast, we are a highly respected driving school across all of California and have even garnered national media attention on such shows as The Tonight Show, Dr. Phil, Jimmy Kimmel, and NBC news. No matter where you live in the state of California, you can enroll in our Popular drivers ed and know you are getting the same quality education as all of our students, even those living outside of Grover Beach. Our goal is to save the world, one new driver at a time... including you!
San Luis Obispo County Traffic School
Got a traffic ticket in San Luis Obispo County? Get it removed from your CA DMV driving record when you complete an approved traffic school course online at TrafficSchool.com. All lessons and final exam can be taken online and even get confirmation of the ticket dismissal from your DMV record. It's the smart way to go to traffic school in Grover Beach.