Drivers Ed in Los Angeles County
Drivers Ed Direct offers State Approved Online California Drivers Ed for Los Angeles teens. Our online program is fast, easy, and very educational. Learn the rules of the roadways as conveniently as possible, using your laptop, phone, or any device that gets internet. Our course is not only DMV Approved for all of LA, it also comes with our free DMV practice exams to help you prepare for the DMV permit test. Drivers Ed Direct first opened its doors right here in Los Angeles County back in 2005. Today, with over 100,000 student drivers, we are proud to be the industry leader in drivers ed and in-car drivers training for LA County teens.

Free Practice DMV Quizzes
If you live in Southern California and you are about to turn 16, there's no doubt that you are excited to earn your drivers license. Before you can earn your license, you must first earn a learner's permit by passing a written test at a Los Angeles County, California DMV. At DriversEdDirect.com, we offer our students all of the tools they need to succeed on their permit test. In addition to our state-of-the-art drivers ed class, we also provide unlimited DMV sample tests to our students at no additional charge. These example practice tests for your permit are the added advantage Los Angeles teens need to pass their driving permit test on the first try.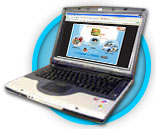 Why Los Angeles Teenagers Should Take Online Drivers Education
You have two choices when enrolling in drivers education in Los Angeles, CA: taking drivers ed online or attending a 30-hr classroom course. Obviously, the easiest way to get your learner's permit is with online drivers education. What a lot of people don't know, however, is that online drivers ed also prepares student better, according to a 2003 DMV study. It's no wonder the DMV's study came to such a conclusion. Online driver education comes loaded with interactive lessons, free practice tests, and the ability go at your own pace with unlimited logins. If you live anywhere in Los Angeles County and attend Los Angeles Senior High School, Loyola High School, Hollywood High School, Fairfax High School, Immaculate Heart High School, John Marshall Senior High School, Cathedral High School, or Norte Dame Academy All Girls High School, then online drivers education is the wise choice for fulfilling your Los Angeles, California Department of Motor Vehicles Requirement.
Los Angeles Teen Driver Resources
Drivers Ed Direct is your one stop shop for all things driving safety in Los Angeles, California. That's right, we are not just another one of the numerous driving schools in Los Angeles County whose only concern is taking your money and then disappearing from the face of the earth. Rather, Drivers Ed Direct views your driver training experience as a life-long relationship based on developing good driving habits and re-education of our students as driving laws continually change and road rules evolve. We feel it is our duty, as a member of your Los Angeles community, to teach students about the hazards and problems that our highways present. Learn more by exploring our Teen Driving Safety Portal "Respect Reality".

Affordable Drivers Ed in Los Angeles County
As if you didn't love our Web-based driver education class enough already, now we are offering students in Los Angeles County a special online discount of $5 when they use discount promo code "drive555"! Now you can get the best online course in Southern California for even less, only from Drivers Ed Direct!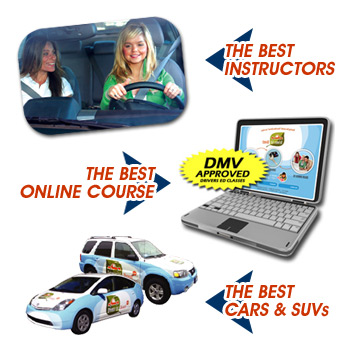 Los Angeles Driving Lessons
Drivers Ed Direct is not your average Los Angeles DMV Licensed Driving School. We teach all of the driving basics like turning, parking, lane changing and learning how-to, but we also offer courses for advanced driving techniques as well. Our 6-hour program will teach you all of the basics and meets the minimum time requirements for earning a license in Los Angeles County. Our 10-hour and 20-hour programs cover all of the basics and also teach advanced skills like defensive driving, accident avoidance, and DMV test preparation.
Why We Have the Best Driving School in Los Angeles
Drivers Ed Direct is available for driving lessons throughout Los Angeles County, specifically in Los Angeles, East Los Angeles, Huntington Park, Maywood, Walnut Park, Commerce, Bell, Glendale, South Pasadena, Monterey Park, South Gate, Cudahy, West Hollywood, Alhambra, Bell Gardens, and Westmont. From our in-house customer service team, to our scheduling department to our driving instructors, excellent customer service is a must because our customers are a priority. We want you to have a pleasant experience throughout your time with us. We offer driving lessons in Southern California and in most cases, we will pick up students from Los Angeles Senior High School, Loyola High School, Hollywood High School, Fairfax High School, Immaculate Heart High School, John Marshall Senior High School, Cathedral High School, or Norte Dame Academy All Girls High School. If you want the best Los Angeles driving school, the best driver training vehicles, and the best behind the wheel instruction, give us a call today.
---
Dismissing Los Angeles County Court Tickets
It happens. You're driving down a road in Los Angeles and you lose track of your speedometer. You look in your review mirror and the unwelcome sight of sirens is flashing and a Los Angeles County sheriff is beckoning you to pull over. 15 minutes later you are on your way with a traffic ticket in hand and your driving record ruined, right? Not necessarily! A single traffic ticket doesn't have to be the end of your status as a good driver. By completing the TrafficSchool.com online defensive driving course, you can actually have the ticket dismissed from your record and your insurance company will never know you were cited... meaning your insurance rates will never increase!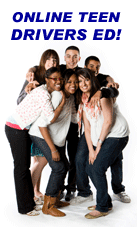 Not Attending Los Angeles High School?
Not a resident of Los Angeles? Or maybe you are planning of moving outside of Los Angeles County soon and don't want to start drivers ed because you're concerned you'll have to do it all over again when you move into you're new home in another city. With Drivers Ed Direct, you get a drivers ed course that is approved across the entire state of California, so even if you change residences or move across county lines, you won't have to worry about your drivers ed course being lost. Since we're 100% online, you can pick up online from your new home without any down time or loss of course credit. We are the most convenient drivers education provider in Southern California and beyond!
Driving Links for Los Angeles HS Students

Looking for an online driving guide to help you navigate the roadways in Los Angeles County? DrivingLinks.com has a plethora of online resources for the Los Angeles driver, both young and old. Teens can benefit from the online driving handbooks, drivers ed resources, and driving games. Mature drivers can find online traffic schools, defensive driving classes, and printable DMV forms. Get help with all things driving at DrivingLinks.com.