Free DMV Practice Permit Tests
Taking DMV practice tests is a great way to review traffic safety laws, memorize street signs, and prepare for the permit test at the Delano DMV. Before you your learn how to or drive on the freeway, getting a good understanding of the rules of the road is of the utmost importance. As you begin to learn to drive in Kern County, a solid understanding of the basics is required so you can have the confidence you need to drive safely anywhere in Wasco, Shafter, Porterville, Oildale, Corcoran, Bakersfield, Tulare, Lindsay, Farmersville, Exeter, Visalia, Lamont, Hanford, Taft, and Arvin. Enroll today at Drivers Ed Direct and gain access to our free DMV practice test module where you can take hundreds of sample test questions.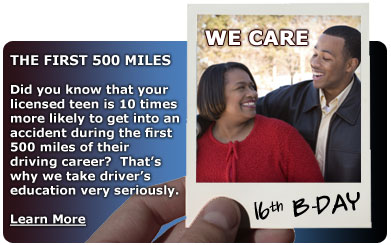 Drivers Education Eligibility Requirements for Delano Teens
If you are at least 15½ years of age, can pass a vision exam, and have completed drivers education, you will be eligible to take a provisional permit test at the DMV in Delano. To fulfill the drivers ed requirement, you must complete a DMV approved course to earn a certificate of completion. You can start this course at any age, but remember you can not take the permit exam until you turn 15½. In Kern County, most students begin drivers ed when they are 15 years old or older.
Affordable Drivers Education
As if you didn't love our Quick driver education class enough already, now we are offering students in Kern County a special online discount of $5 when they use discount promo code "drive555"! Now you can get the best online course in the San Joaquin Valley for even less, only from Drivers Ed Direct!

Your Guide to Taking Drivers Ed in Delano
How to fulfill the Delano, CA drivers education requirement is often misunderstood, but in all reality, it is a quite simple process. In a nut shell, here's what a teenager needs to do in order to earn a learner permit:
Enroll in a California DMV drivers education course
Fulfill the course requirements and pass the course's final exam in order to earn a DMV drivers ed certificate
Take your drivers ed certificate to the nearest Kern County DMV office
Pass a multiple choice exam at the DMV; you are allowed to miss up to 8 questions
If you pass, you get your picture taken and go home with a paper learner's license that day.
Please note: Before driving with your permit, you must first complete your first lesson with a licensed driving school.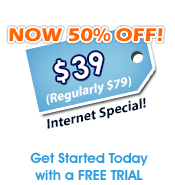 Department of Motor Vehicles Approved Drivers Education
Get the best drivers education in the San Joaquin Valley from the leader in approved online drivers education: Drivers Ed Direct. Our 30-hour program is Delano DMV approved for all students in Kern County. Get online at home, from a coffee shop, or from your school's computer lab. Now proudly teaching kids from Cesar E. Chavez High School, Cesar E. Chavez High School, Valencia (ygnacio) High (alternative), Valley High School or Sequoia Christian Academy.
Quick Drivers Education in Delano
Kern County Teens can complete their California drivers education requirement with Quick Online Drivers Education. If you participate in after school activities with Cesar E. Chavez High School, Cesar E. Chavez High School, Valencia (ygnacio) High (alternative), Valley High School or Sequoia Christian Academy, our course will work well with your schedule because it's available all of the time. Login anytime and when you've completed as much as you want to, log off and your place will be saved.
---
More Driving Resources for Delano Teen Drivers

Find a comprehensive collection of driving links and resources designed to make the driving life of the San Joaquin Valley residents easier and more efficient. Hop online to choose a traffic school for your Kern County ticket or find a driving school in Delano for your teen. You can also download DMV forms, play driving flash games, and read articles related to driving.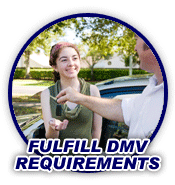 Not Attending Delano High School?
Our Drivers Education course has been approved by the California Department of Motor Vehicles for any age-appropriate teen meeting today's driver licensing requirements. Whether you are from Delano, somewhere else in Kern County, or anywhere in the San Joaquin Valley; you can complete our courses online to meet your driver's ed requirement. Not from a the San Joaquin Valley high school like Cesar E. Chavez High School, Cesar E. Chavez High School, Valencia (ygnacio) High (alternative), Valley High School or Sequoia Christian Academy? Not a problem, we have classes for soon-to-be teen drivers across all of California:
Delano Traffic Tickets
Pulled over in Kern County for speeding? Don't pay your ticket without going to traffic school first! TrafficSchool.com, the San Joaquin Valley's leading traffic school, can help you save your driving record by eliminating the negligent operator points from your driving record. So give TrafficSchool.com a try and avoid any costly increases in your auto insurance premiums.