On-line Drivers Ed
El Centro Drivers Education is a convenient way for teens to meet their requirements to earn their driving permit. Teens who live in Imperial County can take the course that is schedule-friendly. There is no need for them to rearrange their schedule for this course. It is available 24/7 and can be worked on in between their other activities.

On-line Drivers Ed - Approved For all of El Centro
Get the best drivers education in Southern California from the leader in approved online drivers education: Drivers Ed Direct. Our 30-hour program is El Centro DMV approved for all students in Imperial County. Get online at home, from a coffee shop, or from your school's computer lab. Now proudly teaching kids from Vincent Memorial Catholic High School, Central Union High School, Desert Oasis High School, Imperial County Juvenile Hall/community, Southwest High School or Christ Community School.
Free DMV Practice Permit Tests
Want to pass your learner permit test the first time? When you take the Drivers Ed Direct On-line drivers education course, you also get free access to El Centro DMV practice tests. Each practice permit test is generated randomly from our pool of over 200 possible permit test questions and, just like the DMV permit test, our practice tests are multiple choice. Take as many practice tests as you want for free until you feel you are truly ready to pass the written test at the DMV. Our practice tests will help you prepare for any DMV in El Centro, Imperial, Calexico, and Brawley .

The Online Drivers Ed Advantage
Taking drivers education on the Internet has become the gold standard for teens in Imperial County wanting to earn a permit and learn the rules of the road as laid out by the California Department of Motor Vehicles. In fact, a CADMV study showed that teens receiving Internet computer based instruction actually retained information better and scored higher on their exit exams than students learning the same material in a classroom setting. Other of advantages of online instruction are also apparent, such as the huge low-cost benefit of taking drivers ed from home in El Centro. Whey spend the time and money on gas driving half way across Southern California when you can have a better education right from your own computer?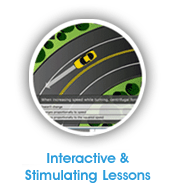 So Much More than On-line Driver's Ed
Drivers Ed Direct isn't just about getting your money and then pushing you out onto Southern California roads to fend for yourself. We genuinely want you to become a great driver. In addition to our On-line drivers ed, we equip our students with other tools and resources to make their driving lives easier. Our live support is available to help you answer any driving questions, our website is filled with supplementary driving articles, teen safety resources, and even some games geared towards teaching you to park. See for yourself why we are rated so well by third party sites like the Imperial County, CA Better Business Bureau and by independent reviews from Yelp.com in El Centro.
Who Qualifies for Drivers Education in Imperial County?
The Drivers Ed Direct On-line drivers ed course can be taken by any teen in El Centro, Imperial, Calexico, and Brawley who is about to turn 15½ (the minimum age that you may take your permit test at the El Centro DMV). We recommend starting our DMV Approved drivers ed course sometime around your 15th birthday; that way you will be ready to go to the DMV when you turn 15½ and earn your learner's permit. Our course has been reviewed thoroughly by the Department of Motor Vehicles headquarters in Sacramento, CA and is approved for any age-eligible teens in the state looking to fulfill the drivers education requirement. So whether you are home schooled or attend Vincent Memorial Catholic High School, Central Union High School, Desert Oasis High School, Imperial County Juvenile Hall/community, Southwest High School or Christ Community School, you can enroll in our course.
---
More Driving Help for Drivers in El Centro

Find a comprehensive collection of driving links and resources designed to make the driving life of Southern California residents easier and more efficient. Hop online to choose a traffic school for your Imperial County ticket or find a driving school in El Centro for your teen. You can also download DMV forms, play driving flash games, and read articles related to driving.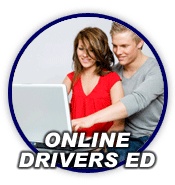 Dismissing Imperial County Court Tickets
Were you driving a little too fast on a Imperial County highway and got caught by a El Centro police officer? Don't ignore your citation and let your driving record suffer. By completing a Imperial County approved traffic school course with TrafficSchool.com, you can have most moving violations removed from your driving records, helping you to keep your insurance rates from rising and your license from being suspended.
Not Going to High School in El Centro?
Our internet driver training program is California Department of Motor Vehicles approved for each and every city in the state. Whether you live in Imperial County, somewhere in Southern California, or in another part of the state all together - you can take our course! We've helped students at Vincent Memorial Catholic High School, Central Union High School, Desert Oasis High School, Imperial County Juvenile Hall/community, Southwest High School or Christ Community School obtain their learner permit, but we've also helped literally hundreds of thousands