Lowest Priced Drivers Ed in Reedley
As if you didn't love our Low Cost driver education class enough already, now we are offering students in Fresno County a special online discount of $5 when they use discount promo code "drive555"! Now you can get the best online course in the San Joaquin Valley for even less, only from Drivers Ed Direct!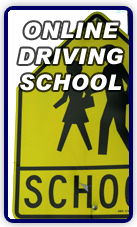 Free Practice Exams for the CA DMV Permit Test
Free DMV practice tests! Just another perk from Drivers Ed Direct when you take our Low Cost drivers education course. Use our practice test simulator to help better prepare you for your big permit test day at the Reedley DMV. Our practice tests are multiple choice and include questions almost identical to the real permit test questions.
The Benefits of an Internet Based Drivers Education Course
You have two choices when enrolling in drivers education in Reedley, CA: taking drivers ed online or attending a 30-hr classroom course. Obviously, the easiest way to get your learner's permit is with online drivers education. What a lot of people don't know, however, is that online drivers ed also prepares student better, according to a 2003 DMV study. It's no wonder the DMV's study came to such a conclusion. Online driver education comes loaded with interactive lessons, free practice tests, and the ability go at your own pace with unlimited logins. If you live anywhere in Fresno County and attend Reedley High School, Mountain View (alternative) or Immanuel Schools, then online drivers education is the wise choice for fulfilling your Reedley, California Department of Motor Vehicles Requirement.

Reedley Driver's Education
Low Cost Drivers Ed is a great base for teens to begin their path for driving. Students from Reedley High School, Mountain View (alternative) or Immanuel Schools or live in Reedley can take the California DMV approved course to prepare them for the written permit exam. With DMV practice tests and a California DMV Handbook (you can pick one up from your local DMV or visit their website for a PDF version), your teen will learn information that can be applied for their drive test as well.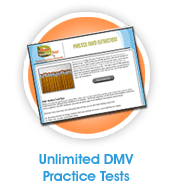 More than Just Low Cost Drivers Education
Traditional Reedley driving schools have earned a reputation of having boring classes, minimal instruction, and a short-lived relationship with their driving students. Not Drivers Ed Direct. We aim to be the San Joaquin Valley's top driving school by offering Low Cost driver education along with a lifetime of driving school resources to our students. We know that our students will still be learning to drive each and every day and we want to be there for them as they go along in their driving lives. We do this by offering ongoing driving resources, fostering safe driving programs, and keeping an open line of communication with students past and present through outlets like our e-news letters and Facebook.
Who Qualifies for Drivers Education in Fresno County?
The DMV requires minors to be at least 15 years and 6 months old before earning a provisional practice permit. In Reedley, CA, most students will begin their drivers ed experience around their fifteenth birthday. Our course is available to all Reedley High School, Mountain View (alternative) or Immanuel Schools students, as well as home study students, and students that commute from other jurisdictions. As long as the minor is a California resident, our course is approved for fulfilling there driver education requirement.
---
Driving Resources for Reedley Drivers

Visit DrivingLinks.com online to find DMV information specific to your state. You can also find other online driving resources like Reedley traffic school classes, driving laws, driving statistics, and links to free driving games.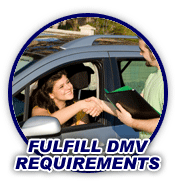 Dismissing Fresno County Court Tickets
Are you an adult driver in Reedley that got ticketed for speeding, making an illegal turn, or committing another minor traffic violation? For most counties in California, our partner TrafficSchool.com can help you dismiss your ticket and keep the points off your record. In addition, an online traffic school can help you brush up on the driving laws learned while attending driving school in Fresno County.
Not From the San Joaquin Valley?
No matter where you will be driving in California, Drivers Ed Direct has the perfect drivers ed for you. Our Low Cost course is approved for every city in Parlier, Dinuba, Orange Cove, Kingsburg, Selma, Sanger, Visalia, Fresno, Clovis, Hanford, Farmersville, Exeter, Tulare, Lemoore, and Lindsay and every high school, even those not found in the Reedley area. In fact, no matter where you live in California, we have a course that will help you successfully earn your permit and drivers license.