Low Cost Drivers Ed in Walnut Creek
Here's our promise to Walnut Creek parents: we will provide your son or daughter with the highest quality drivers education at a price that you can feel great about. In fact, our prices are so low that we are willing to price match with any of our competitors offering a California DMV Approved Drivers Ed Course. But before you give us or any other driving school in the San Francisco Bay Area your money, do some research. Whether you read independent reviews on Yelp, customer feedback on Facebook, or simply visit our industry best website, you'll see why we are considered both the most affordable and the best quality driving school in Contra Costa County.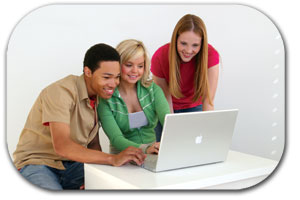 Drivers Ed Age Requirements for Walnut Creek High School Teens
The DMV requires minors to be at least 15 years and 6 months old before earning a provisional practice permit. In Walnut Creek, CA, most students will begin their drivers ed experience around their fifteenth birthday. Our course is available to all Acalanes Center For Independent Study, Las Lomas High School, Northgate High School, Berean Christian High School or Contra Costa Christian School students, as well as home study students, and students that commute from other jurisdictions. As long as the minor is a California resident, our course is approved for fulfilling there driver education requirement.
Why You Should Skip the Drivers Ed Classroom in Walnut Creek
Learning the rules of the road and California traffic laws can be a 30-hour long, boring process when students at Acalanes Center For Independent Study, Las Lomas High School, Northgate High School, Berean Christian High School or Contra Costa Christian School are forced to sit in a traditional Walnut Creek driving school classroom. When students become disengaged, the knowledge they need to learn is lost and their ability to become the best driver they can be is harmed. By electing to take a CA DMV approved online drivers ed course, students are able to break the course up into smaller sections and learn the material at their own pace. Furthermore, our drivers ed course is packed with interactive lessons and well written curriculum designed to engage our students attention so they succeed on their DMV test and when they one day become licensed drivers out on the open road.

Practice DMV Tests - Online and Unlimited
Free DMV practice tests! Just another perk from Drivers Ed Direct when you take our Cheap drivers education course. Use our practice test simulator to help better prepare you for your big permit test day at the Walnut Creek DMV. Our practice tests are multiple choice and include questions almost identical to the real permit test questions.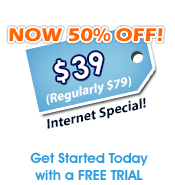 Walnut Creek DMV Approved Drivers Ed
When taking drivers education in Walnut Creek, CA, you want to be sure that the course you select is approved by the California Department of Motor Vehicles. When you successfully complete a course approved by the CADMV, you earn an official drivers education completion certificate. You will need this completion certificate when you go to the Walnut Creek DMV to take your written permit test. The Drivers Ed Direct Cheap drivers education course is not only DMV approved, it goes above and beyond DMV requirements to make sure that your son or daughter not only passes the DMV test, but that they also gain the knowledge necessary to become a safe and responsible driver.
Walnut Creek Drivers Ed
Cheap Drivers Ed is the online solution for teens who are seeking a way to complete the requirement, but not have to attend a classroom course. A teen who attends Acalanes Center For Independent Study, Las Lomas High School, Northgate High School, Berean Christian High School or Contra Costa Christian School or lives in Walnut Creek is eligible to take our course. If parents are worried that a teacher will not be in attendance during the online experience, parents or teens can call the customer service center when they need help. We have live representatives, waiting to assist you.
---
Not From the San Francisco Bay Area?
Drivers Ed Direct is not only the top driving school in the San Francisco Bay Area, we are a highly respected driving school across all of California and have even garnered national media attention on such shows as The Tonight Show, Dr. Phil, Jimmy Kimmel, and NBC news. No matter where you live in the state of California, you can enroll in our Cheap drivers ed and know you are getting the same quality education as all of our students, even those living outside of Walnut Creek. Our goal is to save the world, one new driver at a time... including you!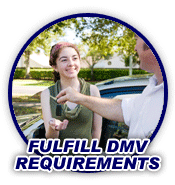 Driving Resources for Walnut Creek Drivers

Unlike several years ago, today's driver can accomplish a lot of routine DMV related tasks from home without having to drive to the physical Walnut Creek DMV office. Changing your address, ordering tags, downloading DMV applications, and scheduling appointments can all be done with a few clicks and key strokes. Checkout DrivingLinks.com today to see how the internet is making your life easier when it comes to driving.
Caught Speeding in the San Francisco Bay Area?
Being a perfect driver can be challenging, and even the most careful driver is susceptible to the dreaded traffic ticket. In the even that you are cited for speeding in Walnut Creek or pulled over for running a red light in the San Francisco Bay Area, TrafficSchool.com can help ease your pain. Sure, no one wants to go to traffic school, but if you have to go to traffic school (and you will want to, in order to avoid having the ticket go on your DMV driving record), TrafficSchool.com makes it as easy as possible by offering everything online and making the material easy to understand and the final exam easy to pass. Check out their Contra Costa County Approved trafficschool class today!