Why Studio City Teenagers Should Take Online Drivers Education
Today's Studio City teenagers have 2 choices for fulfilling their California Drivers Education requirement: attending a 30 hour classroom course or taking a Los Angeles County CA DMV approved Internet-based course. Besides being more affordable, more convenient, and self-paced, online drivers ed is also proven to better prepare teens for their written exams. According to a 2003 DMV study, teens completing a computer based drivers ed course versus a traditional drivers ed class actually scored higher on their exit tests.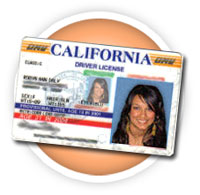 Free DMV Practice Permit Tests
Free DMV practice tests! Just another perk from Drivers Ed Direct when you take our Fast drivers education course. Use our practice test simulator to help better prepare you for your big permit test day at the Studio City DMV. Our practice tests are multiple choice and include questions almost identical to the real permit test questions.
Your Guide to Taking Drivers Ed in Studio City
The DMV has set forth a set of rules and procedures designed to make new drivers educated and road ready before they start driving on our public roadways. The graduated drivers license program has helped thousands of teens in the San Fernando Valley become a relatively safer group of drivers than teens just 20 years ago. In order to earn a license, teens must successfully complete the following:
Complete drivers education
Pass a written road rules test at the CA DMV
Take drivers training (in-car driving lessons)
Practice 50 hours minimum with their parents
Pass a driving examination at the DMV
Drivers Ed Direct, a licensed driving school in Studio City and all of California, has the Fast drivers ed class that can help you satisfy your drivers education requirement in full.

Affordable Drivers Education
Fast drivers education can be highly educational without costing an arm and a leg. Our online course will save you money in many ways:
You won't have to drive back and forth to a classroom somewhere in Los Angeles County
Our course is 100% online; there are no books or video to buy
We have low overhead so we can charge you a low low price; we will even price match any other DMV approved course in the San Fernando Valley!
Our course doesn't expire, so you never have to worry about paying twice for the same course
.
Now you see why our high quality, lowest priced drivers ed course is the preferred course for students at Campbell Hall Episcopal School, Harvard-Westlake or Bridges Academy.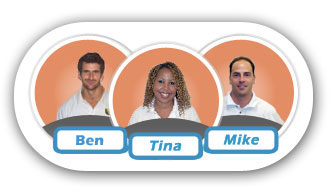 Local Driving School in Studio City
Looking for a driving school in the San Fernando Valley where your teenager will not have to share their driving time and 'piggy back' lessons with another students? Drivers Ed Direct offers private lessons to students of all ages. Whether you live, work, or play in Studio City, Drivers Ed Direct can pick up and drop off in that location because of our wide coverage area. In fact, we strongly believe that you won't find a better driving school in Studio City that can meet all of your needs. If you would like to learn how to , just ask and we will make sure our highly qualified instructors cover that request.
Learn to Drive From the Best Instructors
Drivers Ed Direct offers Studio City driving lessons for students at Campbell Hall Episcopal School, Harvard-Westlake or Bridges Academy. When looking for a driving school, you can relax knowing that our highly qualified instructors must pass a background check by the Department of Justice before working with your child. If you're interested in what our instructors are all about, from what they look like or what their thoughts are on teaching and/or the environment, just visit our instructors bio page and review each of our male and female instructors.
---
Driving Resources for Studio City Drivers

Unlike several years ago, today's driver can accomplish a lot of routine DMV related tasks from home without having to drive to the physical Studio City DMV office. Changing your address, ordering tags, downloading DMV applications, and scheduling appointments can all be done with a few clicks and key strokes. Checkout DrivingLinks.com today to see how the internet is making your life easier when it comes to driving.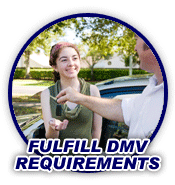 Need Drivers Ed, But Not a resident of the San Fernando Valley?
It does not matter where you live in CA, our Fast drivers education curriculum is approved by the Los Angeles County DMV and all other California DMV's throughout the state. Any student from North California to Southern California, from the West Coast to the Inland Empire, from Central California and beyond can take our online drivers education course to fulfill their teen driver's education component and to earn the official DMV certificate needed to earn a provisional driving permit.
the San Fernando Valley Traffic School
Got a traffic ticket in Los Angeles County? Get it removed from your CA DMV driving record when you complete an approved traffic school course online at TrafficSchool.com. All lessons and final exam can be taken online and even get confirmation of the ticket dismissal from your DMV record. It's the smart way to go to traffic school in Studio City.