Drivers Education Eligibility Requirements for Sonora Teens
If you are at least 15½ years of age, can pass a vision exam, and have completed drivers education, you will be eligible to take a provisional permit test at the DMV in Sonora. To fulfill the drivers ed requirement, you must complete a DMV approved course to earn a certificate of completion. You can start this course at any age, but remember you can not take the permit exam until you turn 15½. In Tuolumne County, most students begin drivers ed when they are 15 years old or older.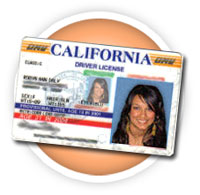 Home-Study Drivers Education for Tuolumne County Drivers
Drivers education online with Drivers Ed Direct is easy to access, easy to understand, and easy to complete around your ever-changing schedule. In fact, Sonora teens can sign-up for our course online, take all of the drivers education lessons online, and complete our final exam online. When you are finished, we will mail an official drivers education certificate to your home in Sonora. So skip the hassle of driving to and from class; with drivers ed online, you can access the course when you have the time, from anywhere you can get online. No wonder Drivers Ed Direct is one of the fastest growing driving schools in the Sierra Nevada!
How To Complete the Drivers Education Requirement in Sonora
The Home-Study Drivers Ed Direct course is simple to register for, simple to take, and simple to complete. We are committed to helping you every step of the way and give you the guidance you need to proceed to the DMV. Here is how our online program works, beginning to end:
Enroll in out Home-Study drivers ed, it takes just a few minutes
Read each section; at the end of each section there is a short multiple choice exam
When finished with the program sections, there is a comprehensive final exam that you will have multiple attempts to pass; once you pass the final, we send you your drivers ed completion certificate
Take our simulated sample permit tests before you go to the Sonora DMV to take your test
Go to the DMV (age 15½ minimum) and take your written permit test!

Sonora Driver's Education
Home-Study Drivers Ed is the online solution for teens who are seeking a way to complete the requirement, but not have to attend a classroom course. A teen who attends Gold Rush Charter or Sonora High School or lives in Sonora is eligible to take our course. If parents are worried that a teacher will not be in attendance during the online experience, parents or teens can call the customer service center when they need help. We have live representatives, waiting to assist you.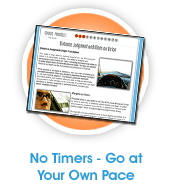 Affordable Drivers Ed in Tuolumne County
As if you didn't love our Home-Study driver education class enough already, now we are offering students in Tuolumne County a special online discount of $5 when they use discount promo code "drive555"! Now you can get the best online course in the Sierra Nevada for even less, only from Drivers Ed Direct!
Department of Motor Vehicles Approved Drivers Education
Obtaining the privilege to drive in California requires completing a few short steps. The first step is completing the Home-Study Drivers Education Course. Once this California DMV approved course is complete, your teen will be eligible to take the DMV written test. Proof of completion is a requirement, and will provide the proof your teen needs once the course is complete. When your teen passes the written test, your teen will receive a driving permit. Your teen will need to complete at least 1 lesson with an approved driving school in order to activate the permit. Student's who live in Oakdale, Riverbank, Modesto, Ceres, Turlock, Ripon, Livingston, Atwater, Garden Acres, Manteca, Merced, Stockton, Lodi, Lathrop, and Country Club are eligible to take the course.
---
Learning to Drive Outside of the Sierra Nevada California
Drivers Ed Direct is not only the top driving school in the Sierra Nevada, we are a highly respected driving school across all of California and have even garnered national media attention on such shows as The Tonight Show, Dr. Phil, Jimmy Kimmel, and NBC news. No matter where you live in the state of California, you can enroll in our Home-Study drivers ed and know you are getting the same quality education as all of our students, even those living outside of Sonora. Our goal is to save the world, one new driver at a time... including you!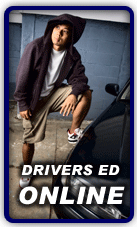 Driving Resources for Sonora High School Teens

No matter if you are a new driver or a seasoned road warrior, DrivingLinks.com has the resources you need to make life on the road just a little bit easier. Learn traffic safety laws, enroll in Tuolumne County defensive driving classes, play interactive driving games, locate the Sonora DMV, and download DMV forms... get it all online without having to leave your home.
Preserving Your Driving Record in the Sierra Nevada
Online traffic school is an excellent option for Sonora motorists looking for an inexpensive, Tuolumne County Approved, and highly convenient way to dismiss a traffic citation. TrafficSchool.com has been helping drivers throughout the Sierra Nevada, in cities like Oakdale, Riverbank, Modesto, Ceres, Turlock, Ripon, Livingston, Atwater, Garden Acres, Manteca, Merced, Stockton, Lodi, Lathrop, and Country Club, dismiss traffic citation points for over 15 years! Choose the trusted leader in online traffic school and ensure that your driving record is kept in good order.