Learn how to for less!
As if you didn't love our State Approved California driver education class enough already, now we are offering students in Tehama County a special online discount of $5 when they use discount promo code "drive555"! Now you can get the best online course in Northern California for even less, only from Drivers Ed Direct!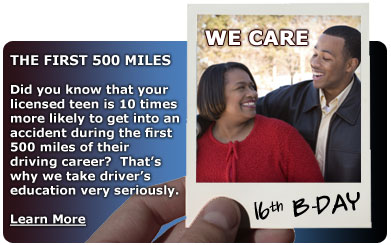 CADMV Approved Drivers Education
Get the best drivers education in Northern California from the leader in approved online drivers education: Drivers Ed Direct. Our 30-hour program is Corning Branch DMV approved for all students in Tehama County. Get online at home, from a coffee shop, or from your school's computer lab. Now proudly teaching kids from Corning High School.
Drivers Ed Age Requirements for Corning Branch High School Teens
If you are at least 15½ years of age, can pass a vision exam, and have completed drivers education, you will be eligible to take a provisional permit test at the DMV in Corning Branch. To fulfill the drivers ed requirement, you must complete a DMV approved course to earn a certificate of completion. You can start this course at any age, but remember you can not take the permit exam until you turn 15½. In Tehama County, most students begin drivers ed when they are 15 years old or older.

Practice DMV Tests - Online and Unlimited
In addition to our outstanding, State Approved California drivers education program, we also offer our students practice DMV tests at no additional costs. Our sample DMV tests are different than the small set of example tests you can get from the Corning Branch Department of Motor Vehicles or from the official Tehama County DMV website. Our practice test questions are made from our database of over 150 DMV test answers and questions. If you want to succeed on your DMV test the first time, come to Drivers Ed Direct: the best driving school in Northern California.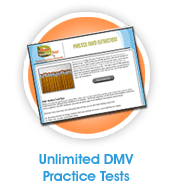 Why Drivers Education on the Web?
The days of taking drivers ed in a Corning Branch High School classroom are all but extinct. For teens in the 21st century, drivers education is mostly conducted in a privatized classroom or by a DMV Approved course provider. In 2003, the DMV conducted a study and came to the conclusion that students taking online drivers education courses actually scored higher on their course exit exams than students learning the same information in a traditional drivers education classroom setting. These findings are not surprising; the average teen in Northern California gravitates toward online mediums and are more captivated and interested in technology. Rather than tuning out in a boring traditional classroom setting, teens taking classes online are captivated by interactive tutorials that allow them to go at their own pace and to logout when they become tired.
Simple Drivers Ed in Tehama County
When it comes to convenience and simplicity, no other driving school can compete with Drivers Ed Direct's State Approved California drivers education course. Our program is the 100% online solution for busy Tehama County teens who want the flexibility of completing their Corning Branch DMV requirements according to their own schedule. Besides being easy to access, our course is also easy to use for any student, whether or not they are computer literate. Each chapter is laid out in an easy to follow manner and interactive tutorials make it easy to avoid boredom. It's the easiest drivers ed in Northern California!
---
Driving Links for Corning Branch HS Students

Did you know all of the things that can be accomplished right from the comfort of your own home in Corning Branch? If you were ticketed in Tehama County, you can take traffic school online without having to go to a class or court. If you go to Corning High School and need your learner permit, you can take drivers ed online. Need DMV forms? Why wait in line at the Corning Branch DMV when you can down many forms over the internet. Do all this and more at DrivingLinks.com.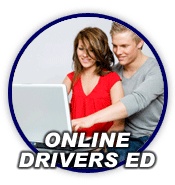 Dismissing Tehama County Court Tickets
Did you get ticketed in Corning Branch? For most moving violations cited in Tehama County, eligible drivers can have the citation dismissed and keep the negligent operator point from appearing on their California Driving Record. TrafficSchool.com, the leading online traffic school provider in Northern California, has easy, educational, and Tehama County Court approved traffic school classes that you can take from the comfort of your own home. Visit TrafficSchool.com to learn more about their affordable internet classes and to read hundreds of testimonials from satisfied customers throughout California.
Learn To Drive Anywhere Northern California or Beyond!
You no longer need to drive to a classroom located within Corning Branch city limits to earn your drivers education certificate. Regardless of where you live in Red Bluff, Chico, Paradise, Magalia, Anderson, Oroville, Redding, Shasta Lake, Yuba City, Marysville, South Yuba City, Linda, Olivehurst, Clearlake, and Ukiah, or even if you live outside of Tehama County, you can take our course over the internet without having to commute anywhere.