Free CA Practice DMV Tests
In addition to our outstanding, Online drivers education program, we also offer our students practice DMV tests at no additional costs. Our sample DMV tests are different than the small set of example tests you can get from the Weed Department of Motor Vehicles or from the official Siskiyou County DMV website. Our practice test questions are made from our database of over 150 DMV test answers and questions. If you want to succeed on your DMV test the first time, come to Drivers Ed Direct: the best driving school in Northern California.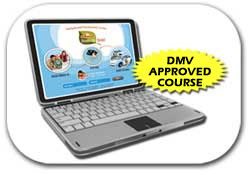 So Much More than Online Driver's Ed
What's the Drivers Ed Direct difference? Is it our Online drivers ed course? Is it our team of knowledgeable and helpful teachers, mentors, and driving instructors? Or is it our unmatched wealth of driving resources online? The truth is, the Drivers Ed Direct difference is all of the above, and more. We like to think that the main difference is how much we actually care about our students in Weed, Siskiyou County, and all of Northern California. Check out the rave reviews we get on our testimonials page, via Facebook, and on Yelp. You won't find another driving school out there with such a deep commitment to customer satisfaction, guaranteed.
Online Drivers Education for Siskiyou County Drivers
Why take a break from the traditional drivers ed classroom? Because no Siskiyou County teen wants to spend 30 hours in a dark, packed classroom listening to Billy Bob lecturing about road rules and watching driving school videos from 1970. With Drivers Ed Direct's Online driving school program, you are allowed to take your drivers education course when you want to and where you want to. If you can get online in Weed, then you can complete our course with ease. All chapters are informational, engaging, and well organized. You're in total control and can complete the course at your own pace, login and out when you choose.
Siskiyou County, CA DMV Approved Drivers Ed
Searching for an approved drivers education course in Weed is a good starting point for any teen looking to earn their California driver's license. If students do not take a CA DMV Approved drivers ed program, they will not be allowed to earn their learner permit when they go to the Weed DMV to take their written test. Our Online drivers ed is the ideal solution for any age appropriate high school student (at least 15½) within Siskiyou County.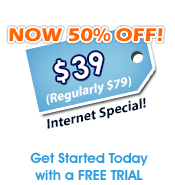 Weed Driver's Ed
Weed Drivers Education can assist teenager drivers with their drivers education requirement if they live in Northern California. Once the teenager driver completes the course, our offices are alerted and will process the certificate of completion on the next business day. As long as the teenager drivers is 15 1/2 years old and possesses the certificate, they can take their written test to receive their permit.
Low Cost Drivers Ed in Weed
We feel that first class driving school classes should be available to everyone, regardless of their financial situation. After all, wouldn't the roads be a safer place is everyone out there had the best drivers education available? Now students in Weed High School can get the best drivers ed for less when they go to Drivers Ed Direct for their driver's ed requirement. Our online, CA DMV approved course is the best in the business and, for a low low price, students everywhere in Siskiyou County can now afford the best.
---
Not From Northern California?
You no longer need to drive to a classroom located within Weed city limits to earn your drivers education certificate. Regardless of where you live in Shasta Lake, Redding, Anderson, Red Bluff, Arcata, Eureka, Fortuna, Susanville, and Magalia, or even if you live outside of Siskiyou County, you can take our course over the internet without having to commute anywhere.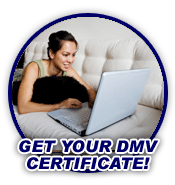 Preserving Your Driving Record in Northern California
Were you driving a little too fast on a Siskiyou County highway and got caught by a Weed police officer? Don't ignore your citation and let your driving record suffer. By completing a Siskiyou County approved traffic school course with TrafficSchool.com, you can have most moving violations removed from your driving records, helping you to keep your insurance rates from rising and your license from being suspended.
Siskiyou County Teens: Find Everything Driving Related Online

Looking for an online driving guide to help you navigate the roadways in Siskiyou County? DrivingLinks.com has a plethora of online resources for the Weed driver, both young and old. Teens can benefit from the online driving handbooks, drivers ed resources, and driving games. Mature drivers can find online traffic schools, defensive driving classes, and printable DMV forms. Get help with all things driving at DrivingLinks.com.