Nice and Easy Drivers Education for Sunnyvale Teenagers
Why take a break from the traditional drivers ed classroom? Because no Santa Clara County teen wants to spend 30 hours in a dark, packed classroom listening to Billy Bob lecturing about road rules and watching driving school videos from 1970. With Drivers Ed Direct's Discounted driving school program, you are allowed to take your drivers education course when you want to and where you want to. If you can get online in Sunnyvale, then you can complete our course with ease. All chapters are informational, engaging, and well organized. You're in total control and can complete the course at your own pace, login and out when you choose.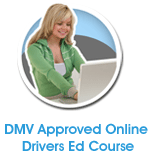 Drivers Ed Age Requirements for Sunnyvale High School Teens
The Drivers Ed Direct Discounted drivers ed course can be taken by any teen in Sunnyvale, Mountain View, Lawrence, Santa Clara, Cupertino, Los Altos, and San Jose who is about to turn 15½ (the minimum age that you may take your permit test at the Sunnyvale DMV). We recommend starting our DMV Approved drivers ed course sometime around your 15th birthday; that way you will be ready to go to the DMV when you turn 15½ and earn your learner's permit. Our course has been reviewed thoroughly by the Department of Motor Vehicles headquarters in Sacramento, CA and is approved for any age-eligible teens in the state looking to fulfill the drivers education requirement. So whether you are home schooled or attend Community Day, Fremont High School and The King's Academy, you can enroll in our course.
Discounted Drivers Ed
Discounted Drivers Education offers an online drivers education course for California teens. If you live in Santa Clara County or in Mountain View, Lawrence, Santa Clara, Cupertino, Los Altos, and San Jose, your teen can receive quality online education with our program. In addition, parents can sit along side their teen and observe how the program runs. If a parent decides this is not the right program for their student, we have a 'Try it before you buy it' policy so parents can be at ease knowing that they do not have to pay for a program they feel does not suit their child. However, we believe our course is something both teen and parent will be happy with.

Why You Should Skip the Drivers Ed Classroom in Sunnyvale
You have two choices when enrolling in drivers education in Sunnyvale, CA: taking drivers ed online or attending a 30-hr classroom course. Obviously, the easiest way to get your learner's permit is with online drivers education. What a lot of people don't know, however, is that online drivers ed also prepares student better, according to a 2003 DMV study. It's no wonder the DMV's study came to such a conclusion. Online driver education comes loaded with interactive lessons, free practice tests, and the ability go at your own pace with unlimited logins. If you live anywhere in Santa Clara County and attend Community Day, Fremont High School and The King's Academy, then online drivers education is the wise choice for fulfilling your Sunnyvale, California Department of Motor Vehicles Requirement.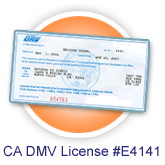 Free DMV Practice Tests
Nervous about your upcoming permit test at your local Sunnyvale DMV office? Don't be! If you choose Drivers Ed Direct as your driving school (like hundreds of other teens in Santa Clara County already have), you will be well prepared to succeed on your written exam. Reading your driving handbook and completing our Discounted drivers ed class will prepare you well, but taking our sample CADMV practice tests online will give you even more test-day confidence. Take as many practice tests as you want, we don't mind and we won't charge you a penny extra! Guess that's why students at Community Day, Fremont High School and The King's Academy absolutely love our California licensed driving school.
We Deliver Discounted Drivers Ed and Much More!
Drivers Ed Direct delivers much more than your average driving school in Sunnyvale. Besides providing Sunnyvale HS teens with an amazing drivers education experience, we also do our part to make our students the most informed and responsible drivers they can be. We sponsor teen safety awareness program (like our original Respect Reality Pledge for Change), publish articles and news letters with driving law updates, and strive to remain "driving partners" with our students long after they graduate by constantly updating our Driving School Facebook page with driving tips and news. We promise, we offer more than just another Discounted driving school class... much more!
---
Need Drivers Ed, But Not a resident of the San Francisco Bay Area?
Our Drivers Education course has been approved by the California Department of Motor Vehicles for any age-appropriate teen meeting today's driver licensing requirements. Whether you are from Sunnyvale, somewhere else in Santa Clara County, or anywhere in the San Francisco Bay Area; you can complete our courses online to meet your driver's ed requirement. Not from a the San Francisco Bay Area high school like Community Day, Fremont High School and The King's Academy? Not a problem, we have classes for soon-to-be teen drivers across all of California: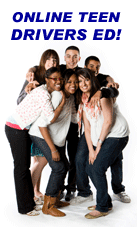 Driving Links for Sunnyvale HS Students

Visit DrivingLinks.com online to find DMV information specific to your state. You can also find other online driving resources like Sunnyvale traffic school classes, driving laws, driving statistics, and links to free driving games.
the San Francisco Bay Area Traffic School
Were you driving a little too fast on a Santa Clara County highway and got caught by a Sunnyvale police officer? Don't ignore your citation and let your driving record suffer. By completing a Santa Clara County approved traffic school course with TrafficSchool.com, you can have most moving violations removed from your driving records, helping you to keep your insurance rates from rising and your license from being suspended.