Simple Drivers Ed in San Joaquin County
Online drivers education with Drivers Ed Direct is truly the easiest and most convenient way to fulfill your drivers education requirement in San Joaquin County. Calla High School, East Union High School, Manteca High School, Sierra High School or Weston Ranch High School students can schedule their course around their own hectic life and are allowed the ability to complete the course over multiple sittings. In addition, the Online course itself is easy and straightforward. The lessons are well constructed, the tutorials help make sense of the concepts, and the quizzes are multiple choice. From beginning to end, we offer Manteca teenagers the simple solution to earning a drivers education certificate.

San Joaquin County, CA DMV Approved Drivers Ed
If your teenager lives in the San Joaquin Valley, he or she is eligible to take our California Department of Motor Vehicles approved drivers education course. Make no mistake, there is a big difference in completing a California approved course versus one that is not approved. Specific guidelines must be followed with the California DMV and proof of completion is a must for teenagers to qualify to take the written exam. In addition to meeting specifications with California, our self-paced course provides top quality driver ed and is entirely online.
Why Manteca Teenagers Should Take Online Drivers Education
Does the idea of sitting in a crowded classroom somewhere in San Joaquin County for 4 Saturdays get you down? Not looking forward to making the long distance commute to a driving school class somewhere in Lathrop, Ripon, Garden Acres, Stockton, Tracy, Country Club, Riverbank, Modesto, Ceres, Oakdale, Patterson, Lodi, Brentwood, Turlock, and Oakley? With online drivers ed, you can avoid all of the pitfalls of classroom drivers ed and at the same time take advantage of all the great things online education has to offer: low prices, convenience, interactivity, and a self paced lesson plan. So skip class and get online, you will be happy you did.

San Joaquin County Drivers Ed - Priced Low - No Coupons Needed!
Besides being an effective educational resource, our Online driver safety course is also a desirable drivers education alternative because it doesn't cost as much as the traditional classroom drivers ed. Instead of commuting to and from some out of the way driving school classroom in San Joaquin County, stay right at your home in Manteca and take our online driver's ed course for less. Besides saving with our already low-priced, discounted online course; you'll save gas money, commuting time, and won't have to worry about dealing with traffic hassles. It's no wonder Drivers Ed Direct is quickly becoming the leading choice for Calla High School, East Union High School, Manteca High School, Sierra High School or Weston Ranch High School teens.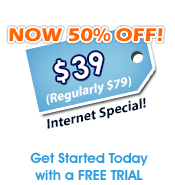 Manteca Drivers Education
Introducing a Manteca Drivers Education program that helps teens in San Joaquin County meet their California drivers education requirement without leaving home. With DriversEdDirect.com's online drivers ed class, students from Calla High School, East Union High School, Manteca High School, Sierra High School or Weston Ranch High School can take our CADMV approved drivers ed class from any computer with internet access. Our course is high in quality, educational, and captivating. Students will learn important driving concepts through reading well organized chapters, completing interactive tutorials, passing quizzes, and taking a final exam. Our course also comes with unlimited practice DMV tests. If you want your son or daughter to be well educated before getting behind the wheel of a car, then our affordable online course is perfect for you.
Driver's Education Guide for Manteca Teenagers
The DMV has set forth a set of rules and procedures designed to make new drivers educated and road ready before they start driving on our public roadways. The graduated drivers license program has helped thousands of teens in the San Joaquin Valley become a relatively safer group of drivers than teens just 20 years ago. In order to earn a license, teens must successfully complete the following:
Complete drivers education
Pass a written road rules test at the CA DMV
Take drivers training (in-car driving lessons)
Practice 50 hours minimum with their parents
Pass a driving examination at the DMV
Drivers Ed Direct, a licensed driving school in Manteca and all of California, has the Online drivers ed class that can help you satisfy your drivers education requirement in full.
---
Online Manteca DMV Help and Other Driving Resources

Before you hit the road, make sure you're fully prepared with the latest in driving resources from DrivingLinks.com. Find car insurance quotes, insurance companies in Manteca, local DMV office information, driver handbooks, and San Joaquin County traffic school, driving school, and drivers education resources.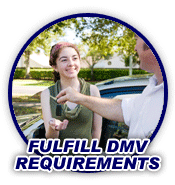 Learn To Drive Anywhere the San Joaquin Valley or Beyond!
Our internet driver training program is California Department of Motor Vehicles approved for each and every city in the state. Whether you live in San Joaquin County, somewhere in the San Joaquin Valley, or in another part of the state all together - you can take our course! We've helped students at Calla High School, East Union High School, Manteca High School, Sierra High School or Weston Ranch High School obtain their learner permit, but we've also helped literally hundreds of thousands
the San Joaquin Valley Traffic School
If your driving record is important to you, you will inevitably want to do all you can to keep any negative points off it. By taking an accredited traffic school class in Manteca, you can have simple one-point traffic violations removed from your driving record. TrafficSchool.com has an online internet traffic school course that is approved by San Joaquin County to erase traffic citations. When quality, low prices, and being able to do traffic school from home matter to you, then TrafficSchool.com is the smartest choice you can make for dismissing a ticket.