California DMV Approved Drivers Ed Course
Get the best drivers education in the San Joaquin Valley from the leader in approved online drivers education: Drivers Ed Direct. Our 30-hour program is Lodi DMV approved for all students in San Joaquin County. Get online at home, from a coffee shop, or from your school's computer lab. Now proudly teaching kids from Lodi High School, Tokay High School, Jim Elliot Christian High School, Lodi Academy or Mokelumme River High School .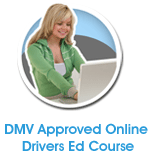 Online Drivers Ed: Step By Step
It's amazing how may teens and parents in Lodi come to us, confused about the driver's licensing process in San Joaquin County. It's really a simple process once the steps are clearly laid out. Here are the general steps one should take to earn a license in the San Joaquin Valley:
Sign up for our Online drivers education class sometime before you turn 15½
Pass our online program to earn a completion certificate for the Lodi DMV
Take and pass your test at the DMV to earn your learner permit
Take lessons with a local Lodi driving school and practice for 6 months with your permit
After 6 months of practice and when you are at least 16, go the DMV to pass your driving test.
Pass your drive test and go home with your provisional license
Nice and Easy Drivers Education for Lodi Teenagers
Drivers education online with Drivers Ed Direct is easy to access, easy to understand, and easy to complete around your ever-changing schedule. In fact, Lodi teens can sign-up for our course online, take all of the drivers education lessons online, and complete our final exam online. When you are finished, we will mail an official drivers education certificate to your home in Lodi. So skip the hassle of driving to and from class; with drivers ed online, you can access the course when you have the time, from anywhere you can get online. No wonder Drivers Ed Direct is one of the fastest growing driving schools in the San Joaquin Valley!

Online Drivers Education vs. Classroom Drivers Education
A California DMV study concluded that students taking online or computer based drivers ed actually out perform students taking drivers ed in a traditional classroom setting when comparing exit exam scores. The advantages of an online drivers ed course are obvious:
Today's Lodi students naturally gravitate towards technology driven teaching methods, like the Internet
Online classes allow students the ability to start and stop as their attention span changes, whereas in traditional driving school classrooms, students tend to zone out or sleep when they become bored
Driver education online is more affordable for obvious reasons: low overhead, no books, no money spent on gas, etc.
Online drivers ed is more convenient because you can do it right from your Lodi home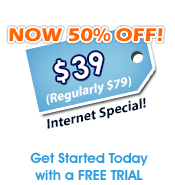 Online Drivers Ed
Lodi Drivers Education is best way to complete drivers education without having to attend a classroom course. If the teenager attends Lodi High School, Tokay High School, Jim Elliot Christian High School, Lodi Academy or Mokelumme River High School or lives in San Joaquin County, then our course will fulfill their requirement for drivers education. The course is self-paced and can be worked on anytime the teen's schedule permits. If the teen needs to take a break, no problem. The teen can log off of the program and their place will be saved. Once they return to the course, the teen will pick-up where they left off.
More than Just Drivers Ed
At Drivers Ed Direct, we believe drivers education doesn't end the day you get your license. The truth is, the first 500 miles that a Lodi teen drives by themselves are the most dangerous miles they will ever drive in their lives. Teens will still need guidance from their parents and their driving school many months after they earn their driving privilege. Parents and teens can take advantage of the many resources available at Drivers Ed Direct designed to keep our students throughout the San Joaquin Valley, past and present, informed and up to date with current driving laws and issues. We are committed to ensuring the well-being of future driving adults from Lodi High School, Tokay High School, Jim Elliot Christian High School, Lodi Academy or Mokelumme River High School .
---
Learn To Drive Anywhere the San Joaquin Valley or Beyond!
Our Drivers Education course has been approved by the California Department of Motor Vehicles for any age-appropriate teen meeting today's driver licensing requirements. Whether you are from Lodi, somewhere else in San Joaquin County, or anywhere in the San Joaquin Valley; you can complete our courses online to meet your driver's ed requirement. Not from a the San Joaquin Valley high school like Lodi High School, Tokay High School, Jim Elliot Christian High School, Lodi Academy or Mokelumme River High School ? Not a problem, we have classes for soon-to-be teen drivers across all of California: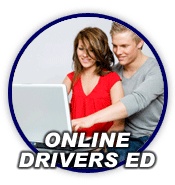 San Joaquin County Teens: Find Everything Driving Related Online

No matter if you are a new driver or a seasoned road warrior, DrivingLinks.com has the resources you need to make life on the road just a little bit easier. Learn traffic safety laws, enroll in San Joaquin County defensive driving classes, play interactive driving games, locate the Lodi DMV, and download DMV forms... get it all online without having to leave your home.
Lodi Traffic Tickets
Were you driving a little too fast on a San Joaquin County highway and got caught by a Lodi police officer? Don't ignore your citation and let your driving record suffer. By completing a San Joaquin County approved traffic school course with TrafficSchool.com, you can have most moving violations removed from your driving records, helping you to keep your insurance rates from rising and your license from being suspended.