Who Qualifies for Drivers Education in San Diego County?
Who is eligible to take our On Line driver education curriculum? Any teen living in California that wants to earn a learners permit and driver license. Technically, San Marcos teens cannot earn a permit until they turn fifteen and a half, so it makes most sense to wait until you are at least 15 before beginning our online course.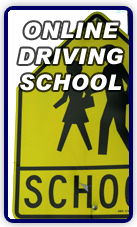 On Line Drivers Ed for San Marcos Teens
Online drivers education with Drivers Ed Direct is truly the easiest and most convenient way to fulfill your drivers education requirement in San Diego County. High Tech High, Mission Hills High School, San Marcos High School, Calvary Christian Academy or Sierra Madre Academy students can schedule their course around their own hectic life and are allowed the ability to complete the course over multiple sittings. In addition, the On Line course itself is easy and straightforward. The lessons are well constructed, the tutorials help make sense of the concepts, and the quizzes are multiple choice. From beginning to end, we offer San Marcos teenagers the simple solution to earning a drivers education certificate.
San Diego County Drivers Ed - Priced Low - No Coupons Needed!
As if you didn't love our On Line driver education class enough already, now we are offering students in San Diego County a special online discount of $5 when they use discount promo code "drive555"! Now you can get the best online course in Southern California for even less, only from Drivers Ed Direct!
Free DMV Practice Tests
Practice makes perfect, right? We like to think so, that's why we offer our students in San Marcos unlimited, free online sample DMV tests. Take the example tests over and over again, until you feel comfortable with the different sets of multiple choice questions. Our free sample tests are never the same, thanks to our DMV sample test generator that uses a pool of over 200 DMV test questions and answers to formulate unique example test after unique example test. No matter where you call home in San Diego County, from San Marcos to Escondido, Vista, Encinitas, Carlsbad, Solana Beach, Oceanside, Poway, Fallbrook, Ramona, Santee, Temecula, Lakeside, Bostonia, El Cajon, and La Mesa, our practice DMV permit tests are the best!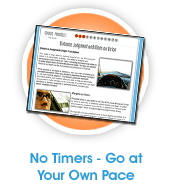 More than Just Drivers Ed
Drivers Ed Direct isn't just about getting your money and then pushing you out onto Southern California roads to fend for yourself. We genuinely want you to become a great driver. In addition to our On Line drivers ed, we equip our students with other tools and resources to make their driving lives easier. Our live support is available to help you answer any driving questions, our website is filled with supplementary driving articles, teen safety resources, and even some games geared towards teaching you to park. See for yourself why we are rated so well by third party sites like the San Diego County, CA Better Business Bureau and by independent reviews from Yelp.com in San Marcos.
The Advantage of Taking Drivers Ed from Home in San Marcos
Taking drivers education on the Internet has become the gold standard for teens in San Diego County wanting to earn a permit and learn the rules of the road as laid out by the California Department of Motor Vehicles. In fact, a CADMV study showed that teens receiving Internet computer based instruction actually retained information better and scored higher on their exit exams than students learning the same material in a classroom setting. Other of advantages of online instruction are also apparent, such as the huge low-cost benefit of taking drivers ed from home in San Marcos. Whey spend the time and money on gas driving half way across Southern California when you can have a better education right from your own computer?
---
Not From San Marcos?
Drivers Ed Direct is not only the top driving school in Southern California, we are a highly respected driving school across all of California and have even garnered national media attention on such shows as The Tonight Show, Dr. Phil, Jimmy Kimmel, and NBC news. No matter where you live in the state of California, you can enroll in our On Line drivers ed and know you are getting the same quality education as all of our students, even those living outside of San Marcos. Our goal is to save the world, one new driver at a time... including you!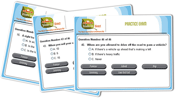 San Diego County Teens: Find Everything Driving Related Online

Looking for an online driving guide to help you navigate the roadways in San Diego County? DrivingLinks.com has a plethora of online resources for the San Marcos driver, both young and old. Teens can benefit from the online driving handbooks, drivers ed resources, and driving games. Mature drivers can find online traffic schools, defensive driving classes, and printable DMV forms. Get help with all things driving at DrivingLinks.com.
Dismissing San Marcos Court Tickets
It happens. You're driving down a road in San Marcos and you lose track of your speedometer. You look in your review mirror and the unwelcome sight of sirens is flashing and a San Diego County sheriff is beckoning you to pull over. 15 minutes later you are on your way with a traffic ticket in hand and your driving record ruined, right? Not necessarily! A single traffic ticket doesn't have to be the end of your status as a good driver. By completing the TrafficSchool.com online defensive driving course, you can actually have the ticket dismissed from your record and your insurance company will never know you were cited... meaning your insurance rates will never increase!