Free CA Practice DMV Tests
Taking DMV practice tests is a great way to review traffic safety laws, memorize street signs, and prepare for the permit test at the Barstow DMV. Before you your learn how to or drive on the freeway, getting a good understanding of the rules of the road is of the utmost importance. As you begin to learn to drive in San Bernardino County, a solid understanding of the basics is required so you can have the confidence you need to drive safely anywhere in Apple Valley, Victorville, Adelanto, Hesperia, Crestline, Highland, San Bernardino, California City, Rialto, Redlands, Colton, Yucaipa, Loma Linda, Fontana, and Bloomington. Enroll today at Drivers Ed Direct and gain access to our free DMV practice test module where you can take hundreds of sample test questions.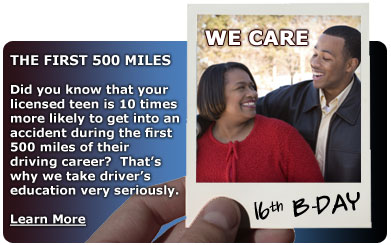 We Deliver California Drivers Ed and Much More!
Learning to drive is one of the most important milestones in any Barstow teen's life. Just ask one of the hundreds of students from Barstow High School. Some eagerly anticipate getting their license, while other San Bernardino County teens are scared to get on the road. At Drivers Ed Direct, we cater to all teens by providing our students with all of the tools they need to be a success when they start driving alone. Our California drivers education program teaches them the rules of the road and our online articles, blogs, and mentoring programs provide another important layer of insight into the world of driving. Well rounded drivers with the confidence they need to navigate our California roads safely and responsibly. That's what we're all about, from Barstow to Apple Valley, Victorville, Adelanto, Hesperia, Crestline, Highland, San Bernardino, California City, Rialto, Redlands, Colton, Yucaipa, Loma Linda, Fontana, and Bloomington.
California Drivers Ed
Teens who live in the Inland Empire or attend Barstow High School, are eligible for Barstow Driver Education program. To prepare for your written test, a teen must complete a drivers education course. For additional preparation, a good idea would be fore the teen to study a California Driver Handbook.

Drivers Education Eligibility Requirements for Barstow Teens
Who is eligible to take drivers education in the Inland Empire? Any teen who will soon be turning fifteen-and-a-half and has the desire to earn a provisional permit. Our CA DMV approved course is a 30-hour equivalent course, so you will want to allow yourself plenty of time to complete it before you turn 15½. Our California course is available to all teens, whether they attend Barstow High School or are a home school student.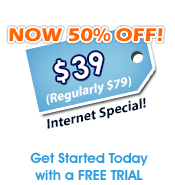 DMV Approved Drivers Ed for Barstow High School Students
If your teenager lives in the Inland Empire, he or she is eligible to take our California Department of Motor Vehicles approved drivers education course. Make no mistake, there is a big difference in completing a California approved course versus one that is not approved. Specific guidelines must be followed with the California DMV and proof of completion is a must for teenagers to qualify to take the written exam. In addition to meeting specifications with California, our self-paced course provides top quality driver ed and is entirely online.
Low Cost Drivers Ed in Barstow
Here's our promise to Barstow parents: we will provide your son or daughter with the highest quality drivers education at a price that you can feel great about. In fact, our prices are so low that we are willing to price match with any of our competitors offering a California DMV Approved Drivers Ed Course. But before you give us or any other driving school in the Inland Empire your money, do some research. Whether you read independent reviews on Yelp, customer feedback on Facebook, or simply visit our industry best website, you'll see why we are considered both the most affordable and the best quality driving school in San Bernardino County.
---
Driving Links for Barstow HS Students

Find a comprehensive collection of driving links and resources designed to make the driving life of the Inland Empire residents easier and more efficient. Hop online to choose a traffic school for your San Bernardino County ticket or find a driving school in Barstow for your teen. You can also download DMV forms, play driving flash games, and read articles related to driving.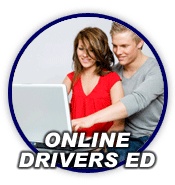 Not Living in Barstow or in the Inland Empire?
No matter where you will be driving in California, Drivers Ed Direct has the perfect drivers ed for you. Our California course is approved for every city in Apple Valley, Victorville, Adelanto, Hesperia, Crestline, Highland, San Bernardino, California City, Rialto, Redlands, Colton, Yucaipa, Loma Linda, Fontana, and Bloomington and every high school, even those not found in the Barstow area. In fact, no matter where you live in California, we have a course that will help you successfully earn your permit and drivers license.
Dismissing San Bernardino County Court Tickets
Being a perfect driver can be challenging, and even the most careful driver is susceptible to the dreaded traffic ticket. In the even that you are cited for speeding in Barstow or pulled over for running a red light in the Inland Empire, TrafficSchool.com can help ease your pain. Sure, no one wants to go to traffic school, but if you have to go to traffic school (and you will want to, in order to avoid having the ticket go on your DMV driving record), TrafficSchool.com makes it as easy as possible by offering everything online and making the material easy to understand and the final exam easy to pass. Check out their San Bernardino County Approved trafficschool class today!