CA DMV Approved Drivers Ed for All of San Benito County
Choosing a CA Approved drivers ed course in Hollister can be tough given the amount of "Driving Schools" offering courses online. Don't be fooled by a low-quality start-up company that offers prices to good to be true. Chances are that they either don't have their own drivers ed course or that their course is not DMV approved for San Benito County students. If the latter is true, then you will not be able to obtain a driving permit using their course. Drivers Ed Direct only offers a one-of-a-kind, CADMV Approved, online drivers ed program. See why we're the preferred choice in over 100 high schools, including San Benito High School or Calvary Christian School.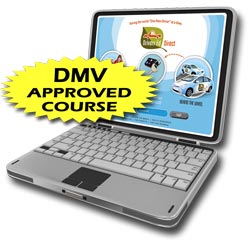 Driver's Education Guide for Hollister Teenagers
Learning to drive can be challenging, but the process it takes to earn a driver license shouldn't be so complicated. If you are nearing your 16th birthday and live in San Benito County, these are the steps it takes to become a legally licensed driver in the state of California:
Complete CA DMV approved drivers education (such as our CA Approved drivers ed program)
Pass a written exam at a local DMV in West-Central California to earn a practice permit
Complete drivers training with a DMV licensed driving school in San Benito County
Pass your road exam at the DMV to earn a provisional drivers license.
Free Practice Exams for the CA DMV Permit Test
When preparing for the California DMV written test, our CA Approved Drivers Education Program comes with FREE DMV Practice Tests. The practice tests contain 46 multiple choice questions and covers topics like road rules, traffic signs, and driving regulations. Before you go to a San Benito County DMV for your test, take as many tests as you can and increase your chances of passing the first time.

Lowest Priced Drivers Ed in Hollister
Looking for low priced teen traffic school in Hollister? Look no further! At Drivers Ed Direct, our prices can't be beat. Are course is already low priced because it is online and doesn't require extra overhead like classrooms and books. Not to mention that we will gladly price match with any other online course that is also Hollister DMV Approved!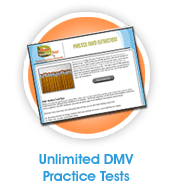 Why You Should Skip the Drivers Ed Classroom in Hollister
You have two choices when enrolling in drivers education in Hollister, CA: taking drivers ed online or attending a 30-hr classroom course. Obviously, the easiest way to get your learner's permit is with online drivers education. What a lot of people don't know, however, is that online drivers ed also prepares student better, according to a 2003 DMV study. It's no wonder the DMV's study came to such a conclusion. Online driver education comes loaded with interactive lessons, free practice tests, and the ability go at your own pace with unlimited logins. If you live anywhere in San Benito County and attend San Benito High School or Calvary Christian School, then online drivers education is the wise choice for fulfilling your Hollister, California Department of Motor Vehicles Requirement.
CA Approved Drivers Education for San Benito County Drivers
We've been helping West-Central California high school teens keep drivers education simple for years. You don't need to get a ride, not do you need books, pens, papers, or a pillow for when you fall asleep watching bad driving school videos from the 60's. With Driver's Ed Directs online driving school course, Hollister teens can fulfill their entire CADMV drivers ed requirement from home, school, or any other place an internet connection can be found. This convenience and ease of use actually enhances learning and allows students to go at there own pace without rushing through or sleeping through the material.
---
Moving Outside of West-Central California?
Not a resident of Hollister? Or maybe you are planning of moving outside of San Benito County soon and don't want to start drivers ed because you're concerned you'll have to do it all over again when you move into you're new home in another city. With Drivers Ed Direct, you get a drivers ed course that is approved across the entire state of California, so even if you change residences or move across county lines, you won't have to worry about your drivers ed course being lost. Since we're 100% online, you can pick up online from your new home without any down time or loss of course credit. We are the most convenient drivers education provider in West-Central California and beyond!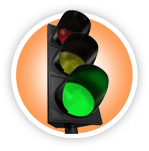 Hollister Traffic Tickets
If your driving record is important to you, you will inevitably want to do all you can to keep any negative points off it. By taking an accredited traffic school class in Hollister, you can have simple one-point traffic violations removed from your driving record. TrafficSchool.com has an online internet traffic school course that is approved by San Benito County to erase traffic citations. When quality, low prices, and being able to do traffic school from home matter to you, then TrafficSchool.com is the smartest choice you can make for dismissing a ticket.
Hollister High School Driving Resources Online

Drivers in San Benito County looking for quality driving related resources need to visit DrivingLinks.com. Browse a wide variety of resources for every motorist, from beginner to expert. Check out what DMV's are located in West-Central California and download forms from home instead of driving to your local Hollister DMV.