DMV Approved Drivers Ed
DMV Approved Drivers Ed is the online solution for teens who are seeking a way to complete the requirement, but not have to attend a classroom course. A teen who attends Moreno Valley High School, Canyon Springs High School, Valley View High School, Vista del Lago High School, Rancho Verde High School or Calvary Chapel Christian School or lives in Moreno Valley is eligible to take our course. If parents are worried that a teacher will not be in attendance during the online experience, parents or teens can call the customer service center when they need help. We have live representatives, waiting to assist you.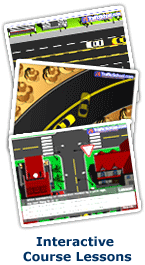 Moreno Valley Teen Driver Resources
You get more that just DMV Approved drivers ed at DriversEdDirect.com. Our Moreno Valley students can also access tools and resources designed to make them as prepared as possible when facing the challenges they will encounter on the road. Our Respect Reality program is a Teen Safety Awareness program designed to education teens in Riverside County about dangers like distracted driving and drunk driving. We also have parking simulation games that help Moreno Valley teens learn how to park. Get it all at Drivers Ed Direct!
Free DMV Practice Tests
When preparing for the California DMV written test, our DMV Approved Drivers Education Program comes with FREE DMV Practice Tests. The practice tests contain 46 multiple choice questions and covers topics like road rules, traffic signs, and driving regulations. Before you go to a Riverside County DMV for your test, take as many tests as you can and increase your chances of passing the first time.
DMV Approved Drivers Ed for Moreno Valley Teens
Why take a break from the traditional drivers ed classroom? Because no Riverside County teen wants to spend 30 hours in a dark, packed classroom listening to Billy Bob lecturing about road rules and watching driving school videos from 1970. With Drivers Ed Direct's DMV Approved driving school program, you are allowed to take your drivers education course when you want to and where you want to. If you can get online in Moreno Valley, then you can complete our course with ease. All chapters are informational, engaging, and well organized. You're in total control and can complete the course at your own pace, login and out when you choose.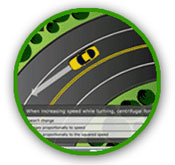 Who is Eligible for Online Drivers Ed?
Our Moreno Valley DMV approved drivers education program is approved for all of Riverside County, no matter if you are a private school student, public school student, or home school student. Students will be able to earn a driving permit at age fifteen and six months (15½), so taking and completing your drivers ed course prior to your 15½ birthday is highly recommended.
CADMV Approved Drivers Education
Choosing a DMV Approved drivers ed course in Moreno Valley can be tough given the amount of "Driving Schools" offering courses online. Don't be fooled by a low-quality start-up company that offers prices to good to be true. Chances are that they either don't have their own drivers ed course or that their course is not DMV approved for Riverside County students. If the latter is true, then you will not be able to obtain a driving permit using their course. Drivers Ed Direct only offers a one-of-a-kind, CADMV Approved, online drivers ed program. See why we're the preferred choice in over 100 high schools, including Moreno Valley High School, Canyon Springs High School, Valley View High School, Vista del Lago High School, Rancho Verde High School or Calvary Chapel Christian School.
---
Not Going to High School in Moreno Valley?
Not a resident of Moreno Valley? Or maybe you are planning of moving outside of Riverside County soon and don't want to start drivers ed because you're concerned you'll have to do it all over again when you move into you're new home in another city. With Drivers Ed Direct, you get a drivers ed course that is approved across the entire state of California, so even if you change residences or move across county lines, you won't have to worry about your drivers ed course being lost. Since we're 100% online, you can pick up online from your new home without any down time or loss of course credit. We are the most convenient drivers education provider in the Inland Empire and beyond!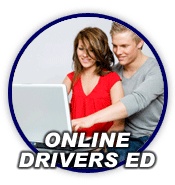 Riverside County Tickets
Don't let a traffic citation ruin your day or your driving record. Drivers cited for a one-point moving violation in Riverside County can attend an 8-hour traffic school to have their violation effectively removed from their official driving record. With TrafficSchool.com, the best traffic school in Moreno Valley, you can complete your 8-hour traffic school requirement right from home without having to attend a boring traffic school or a painful to endure comedy traffic school.
Driving Links for Moreno Valley HS Students

Find a comprehensive collection of driving links and resources designed to make the driving life of the Inland Empire residents easier and more efficient. Hop online to choose a traffic school for your Riverside County ticket or find a driving school in Moreno Valley for your teen. You can also download DMV forms, play driving flash games, and read articles related to driving.