Drivers Education Eligibility Requirements for Quincy Teens
Our Quincy DMV approved drivers education program is approved for all of Plumas County, no matter if you are a private school student, public school student, or home school student. Students will be able to earn a driving permit at age fifteen and six months (15½), so taking and completing your drivers ed course prior to your 15½ birthday is highly recommended.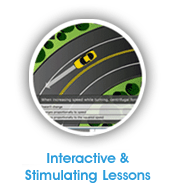 Driver's Education Guide for Quincy Teenagers
How to fulfill the Quincy, CA drivers education requirement is often misunderstood, but in all reality, it is a quite simple process. In a nut shell, here's what a teenager needs to do in order to earn a learner permit:
Enroll in a California DMV drivers education course
Fulfill the course requirements and pass the course's final exam in order to earn a DMV drivers ed certificate
Take your drivers ed certificate to the nearest Plumas County DMV office
Pass a multiple choice exam at the DMV; you are allowed to miss up to 8 questions
If you pass, you get your picture taken and go home with a paper learner's license that day.
Please note: Before driving with your permit, you must first complete your first lesson with a licensed driving school.
Lowest Priced Drivers Ed in Quincy
Besides being an effective educational resource, our Home-Study driver safety course is also a desirable drivers education alternative because it doesn't cost as much as the traditional classroom drivers ed. Instead of commuting to and from some out of the way driving school classroom in Plumas County, stay right at your home in Quincy and take our online driver's ed course for less. Besides saving with our already low-priced, discounted online course; you'll save gas money, commuting time, and won't have to worry about dealing with traffic hassles. It's no wonder Drivers Ed Direct is quickly becoming the leading choice for Plumas Charter 146, Quincy Junior Senior High School or Plumas Christian School teens.
So Much More than Home-Study Driver's Ed
You get more that just Home-Study drivers ed at DriversEdDirect.com. Our Quincy students can also access tools and resources designed to make them as prepared as possible when facing the challenges they will encounter on the road. Our Respect Reality program is a Teen Safety Awareness program designed to education teens in Plumas County about dangers like distracted driving and drunk driving. We also have parking simulation games that help Quincy teens learn how to park. Get it all at Drivers Ed Direct!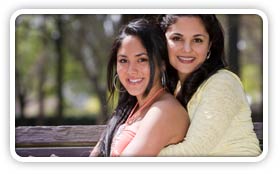 Free DMV Practice Permit Tests
Nervous about your upcoming permit test at your local Quincy DMV office? Don't be! If you choose Drivers Ed Direct as your driving school (like hundreds of other teens in Plumas County already have), you will be well prepared to succeed on your written exam. Reading your driving handbook and completing our Home-Study drivers ed class will prepare you well, but taking our sample CADMV practice tests online will give you even more test-day confidence. Take as many practice tests as you want, we don't mind and we won't charge you a penny extra! Guess that's why students at Plumas Charter 146, Quincy Junior Senior High School or Plumas Christian School absolutely love our California licensed driving school.
Home-Study Drivers Ed - Approved For all of Quincy
Searching for an approved drivers education course in Quincy is a good starting point for any teen looking to earn their California driver's license. If students do not take a CA DMV Approved drivers ed program, they will not be allowed to earn their learner permit when they go to the Quincy DMV to take their written test. Our Home-Study drivers ed is the ideal solution for any age appropriate high school student (at least 15½) within Plumas County.
---
More Driving Resources for Quincy Teen Drivers

DrivingLinks.com is a great resource when you need anything related to driving. Whether you are looking for used cars in Quincy, insurance quotes in Plumas County, traffic school in the Sierra Nevada, or driving safety information for California, Florida, or any other state, DrivingLinks.com has you covered.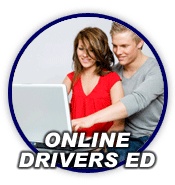 Need Drivers Ed, But Not a resident of the Sierra Nevada?
No matter where you will be driving in California, Drivers Ed Direct has the perfect drivers ed for you. Our Home-Study course is approved for every city in Magalia, Susanville, Paradise, Oroville, Chico, Grass Valley, Truckee, Linda, Marysville, Yuba City, Olivehurst, South Yuba City and every high school, even those not found in the Quincy area. In fact, no matter where you live in California, we have a course that will help you successfully earn your permit and drivers license.
Caught Speeding in the Sierra Nevada?
Are you an adult driver in Quincy that got ticketed for speeding, making an illegal turn, or committing another minor traffic violation? For most counties in California, our partner TrafficSchool.com can help you dismiss your ticket and keep the points off your record. In addition, an online traffic school can help you brush up on the driving laws learned while attending driving school in Plumas County.