Nice and Easy Drivers Education for Chester Teenagers
Are you a Chester high school student with a heavy school load? Or maybe you are super busy with school clubs, athletics, or after school activities? If so, then you probably don't have a lot of extra time to drive back and forth to some out or the way drivers ed class somewhere in the Sierra Nevada. Why not take your drivers ed class from home, when you want to? Our Home School course is as simple as can be: you sign up online, take the course online, and login and logout whenever and wherever you choose. Join students in Chester Junior Senior High School who already know that Drivers Ed Direct is the fun, easy way to earn your learner's permit.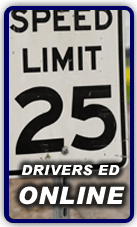 California DMV Approved Drivers Ed Course
Taking drivers ed online in Plumas County is easy; the hard part is finding an online course that meets the DMV's rigorous approval standards. Drivers Ed Direct is proud to offer a Home School course that is not only highly educational, it is also one of the few online course recognized and approved by the California DMV. Since the course is online, not students anywhere in Susanville, Magalia, Paradise, Chico, Red Bluff, Anderson, Oroville, Redding, Shasta Lake, Grass Valley, Marysville, Yuba City, Linda, South Yuba City, and Olivehurst can get an approved course without having to travel anywhere.
Plumas County Drivers Education Eligibility Requirements
What are the CA Department of Motor Vehicles requirements for teens who want to begin drivers ed? Because the earliest you can earn a provisional permit is at age 15½, most teens will begin their education around 15 years of age. Chester teens can technically enroll in our Home School drivers ed course at any age, but we suggest starting when you are 14 and 15 is best. You want to allow yourself time to really get to know the driving laws and regulations. Also, you will want to read the entire DMV handbook in addition to taking our course. Many Plumas County high school students will take our course when they are 15 and then log back in just before they turn 15½ to take free practice tests and to review traffic signs, driving laws, and road rules.

Driver Safety Resources from Drivers Ed Direct
You get more that just Home School drivers ed at DriversEdDirect.com. Our Chester students can also access tools and resources designed to make them as prepared as possible when facing the challenges they will encounter on the road. Our Respect Reality program is a Teen Safety Awareness program designed to education teens in Plumas County about dangers like distracted driving and drunk driving. We also have parking simulation games that help Chester teens learn how to park. Get it all at Drivers Ed Direct!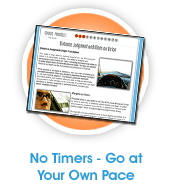 Chester Driver's Ed
Introducing a Chester Drivers Education program that helps teens in Plumas County meet their California drivers education requirement without leaving home. With DriversEdDirect.com's online drivers ed class, students from Chester Junior Senior High School can take our CADMV approved drivers ed class from any computer with internet access. Our course is high in quality, educational, and captivating. Students will learn important driving concepts through reading well organized chapters, completing interactive tutorials, passing quizzes, and taking a final exam. Our course also comes with unlimited practice DMV tests. If you want your son or daughter to be well educated before getting behind the wheel of a car, then our affordable online course is perfect for you.
Online Drivers Education vs. Classroom Drivers Education
Here are some compelling reasons students in the Sierra Nevada should take their drivers ed course online versus sitting in a boring classroom:
Online classes allow you to stay at your Chester home
Online classes are more flexible and can be worked around your schedule
Our Home School driver ed class is highly affordable
A DMV study concluded that internet courses better prepare students than classroom courses for their permit exam
Our online program is continually updated and always fresh with recent driving information
---
Not Going to High School in the Sierra Nevada?
Our Drivers Education course has been approved by the California Department of Motor Vehicles for any age-appropriate teen meeting today's driver licensing requirements. Whether you are from Chester, somewhere else in Plumas County, or anywhere in the Sierra Nevada; you can complete our courses online to meet your driver's ed requirement. Not from a the Sierra Nevada high school like Chester Junior Senior High School ? Not a problem, we have classes for soon-to-be teen drivers across all of California: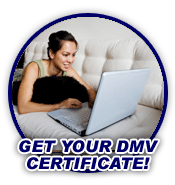 Driving Resources for Chester Motorists

Looking for an online driving guide to help you navigate the roadways in Plumas County? DrivingLinks.com has a plethora of online resources for the Chester driver, both young and old. Teens can benefit from the online driving handbooks, drivers ed resources, and driving games. Mature drivers can find online traffic schools, defensive driving classes, and printable DMV forms. Get help with all things driving at DrivingLinks.com.
Chester Traffic Tickets
If your driving record is important to you, you will inevitably want to do all you can to keep any negative points off it. By taking an accredited traffic school class in Chester, you can have simple one-point traffic violations removed from your driving record. TrafficSchool.com has an online internet traffic school course that is approved by Plumas County to erase traffic citations. When quality, low prices, and being able to do traffic school from home matter to you, then TrafficSchool.com is the smartest choice you can make for dismissing a ticket.