Tahoe City Teen Driver Resources
Get more than just your average driver education experience when you select Drivers Ed Direct as your Tahoe City driving school. Browse our website for free resources that other driving school in the Sacramento Valley just don't offer. We have an ongoing and update drivers education article database, online driving games, free DMV practice exams, web videos, and engaging programs like our highly touted Respect Reality Driving Campaign for Placer County Teens. See what the buzz is about and why we're not just another run-of-the-mill driving school.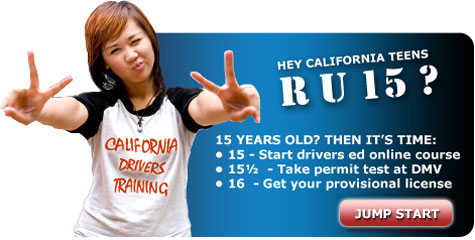 CA DMV Approved Drivers Ed for All of Placer County
Before paying for any drivers ed program, whether it be online or in a classroom, make sure the course you are registering for is approved by the Placer County DMV. Any legitimate school should be able to show you their DMV approval letter that verifies that their On-line course will actually earn you the completion certificate you need to obtain a learner's permit. You can view Drivers Ed Direct's DMV Approval letter here: Tahoe City, CA DMV Approval Letter
Your Guide to Taking Drivers Ed in Tahoe City
To earn your learner's permit (practice permit) at Squaw Valley Academy, North Tahoe High School, Incline High School or North Tahoe High School, you need to complete an approved drivers ed course. Here is how our CADMV approved course works:
Click on the 'Get Started' button found on this page
Fill out the quick registration form, choose to pay now or pay later, it's up to you
Complete the simple online lessons and quizzes
Pass the online final exam to earn your DMV certificate of completion
Go to the DMV to take a written permit examination (you must be at least 15 and a half to do this
Pass the written exam and go home with your practice permit that day!

Tahoe City Driver's Education
Tahoe City Drivers Education is a convenient way for teens to meet their requirements to earn their driving permit. Teens who live in Placer County can take the course that is schedule-friendly. There is no need for them to rearrange their schedule for this course. It is available 24/7 and can be worked on in between their other activities.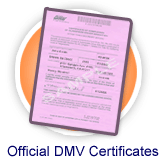 Easy Drivers Ed in Tahoe City
Online drivers education with Drivers Ed Direct is truly the easiest and most convenient way to fulfill your drivers education requirement in Placer County. Squaw Valley Academy, North Tahoe High School, Incline High School or North Tahoe High School students can schedule their course around their own hectic life and are allowed the ability to complete the course over multiple sittings. In addition, the On-line course itself is easy and straightforward. The lessons are well constructed, the tutorials help make sense of the concepts, and the quizzes are multiple choice. From beginning to end, we offer Tahoe City teenagers the simple solution to earning a drivers education certificate.
Drivers Ed Discounts in Tahoe City
Looking for low priced teen traffic school in Tahoe City? Look no further! At Drivers Ed Direct, our prices can't be beat. Are course is already low priced because it is online and doesn't require extra overhead like classrooms and books. Not to mention that we will gladly price match with any other online course that is also Tahoe City DMV Approved!
---
Not From Tahoe City?
Our internet driver training program is California Department of Motor Vehicles approved for each and every city in the state. Whether you live in Placer County, somewhere in the Sacramento Valley, or in another part of the state all together - you can take our course! We've helped students at Squaw Valley Academy, North Tahoe High School, Incline High School or North Tahoe High School obtain their learner permit, but we've also helped literally hundreds of thousands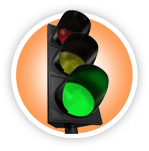 Placer County Tickets
It happens. You're driving down a road in Tahoe City and you lose track of your speedometer. You look in your review mirror and the unwelcome sight of sirens is flashing and a Placer County sheriff is beckoning you to pull over. 15 minutes later you are on your way with a traffic ticket in hand and your driving record ruined, right? Not necessarily! A single traffic ticket doesn't have to be the end of your status as a good driver. By completing the TrafficSchool.com online defensive driving course, you can actually have the ticket dismissed from your record and your insurance company will never know you were cited... meaning your insurance rates will never increase!
Driving Resources for Tahoe City Motorists

Unlike several years ago, today's driver can accomplish a lot of routine DMV related tasks from home without having to drive to the physical Tahoe City DMV office. Changing your address, ordering tags, downloading DMV applications, and scheduling appointments can all be done with a few clicks and key strokes. Checkout DrivingLinks.com today to see how the internet is making your life easier when it comes to driving.